Home > Diving Indonesia > Indonesia Dive Tours
Expeditions With a Purpose
'PEMCO' (Planetary Earth Mission Clean the Ocean)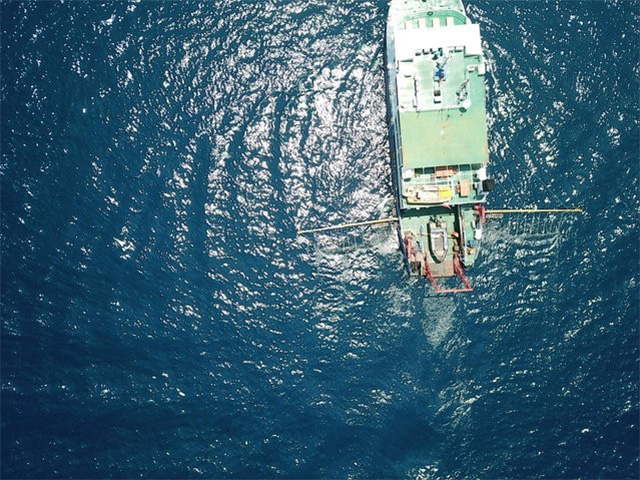 THE PURPOSE
CLEAN UP THE PLASTIC FROM OUR OCEANS
Globally, humans have polluted the oceans with over 5 trillion tons of plastic waste. Marine life, corals, in fact, our entire ecosystem is under threat. We MUST act now to keep our planet in balance.
Throughout YOUR cruise itinerary, our vessel, MV. VOYAGER collects plastic from the ocean and recycles it. Designed to recover up to 5 tons of plastic per day, while cruising, MV. VOYAGER funnels floating waste into a boom system, processes it on board and recycles it in port. Our satellite partners stream realtime live data updates to our system assisting us to pinpoint the greatest areas to clean up.
Each guest can choose to incorporate as much or as little participation in ocean clean up as desired. Guests with a greater passion to clean up the oceans can assist with removing trash from the water while diving/snorkelling, swimming, kayaking and visiting beaches. Don't feel like assisting to collect plastic waste? Not a problem, by simply joining a cruise and having a life-altering vacation, you are contributing to help us remove plastics from the seas by keeping our cruises full.
Pioneers in liveaboard cruising, ship charter and oceanic surveys in Indonesia & around the globe.
Having witnessed the increasing amount of plastic waste in our oceans first hand, we designed our flagship vessel, MV. VOYAGER's waste collection system (TM) to coincide with fabulous guest cruises for up to 27 people.
Are YOU ready to make a difference? Welcome on board.
THE EXPERIENCE
Imagine, cruising in freedom while we take you to indulge in Indonesia's best marine & terrestrial regions as well as exploring unchartered underwater territory.
Step onto unforgettable shores, exhilarate or relax your soul, dive, swim, snorkel, adventure, all while helping solve the current world ocean trash accumulation. Our mission is to accelerate earth into a more all-encompassing future.
For more information
Contact:
Dive Discovery
@
1 800 886-7321
(415) 444-5100
or
Request Info