Scuba Diving Solomon Islands
World Renowned diving, offering a hidden wealth of cultural and natural wonders.
The Solomon Islands are a widespread archipelago of mountainous islands and low-lying coral atolls which lie 1250 miles (2,000 km) northeast across the Coral Sea from Queensland, Australia. Scuba diving in the Solomon's is spectacular. Brilliant soft corals and hard corals, huge sea fans and a world of pelagics as well as many unidentified species of reef fish, make diving in the Solomon's an adventure you won't forget. Add to this the thrill of WWII wreck diving and you have the perfect diving vacation.
The walls, reefs, pinnacles and coral gardens of Solomon Islands support an amazing diversity and magnitude of sea creatures. The varieties of fish are massive. Anemone fish, angel fish, butterfly fish, bump head parrot fish and other reef dwellers can be seen alone or in schools just a few yards away from each other. And just a short distance away schools of barracuda, big-eye trevally and other pelagics cruise in the blue waters.
"Muck dives" are popular with underwater photographers and those with a keen eye for the small and unusual critters. The expanse and variety of sea-life is astounding. Manta shrimp, ghost pipefish, and pygmy seahorses are only a few examples of what you may find.
Our liveaboard Bilikiki Cruises offers a superb live-aboard diving experience to see the beautiful reefs and tropical islands of the Solomon Islands.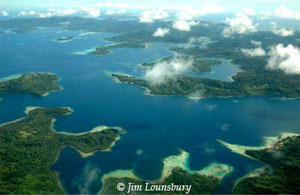 Culture
In addition to the well documented and world-renowned diving the Solomon Islands offer a hidden wealth of cultural and natural wonders.
During trips to villages you will be welcomed by the shy but friendly smiles of the Solomon Island people. Special visits to enjoy traditional dancing, taboo sites from the headhunting days, cave walks, and the sites of old WWII artifacts, can all be arranged. The beauty and untouched cultural background will capture your soul!
The Solomon Islands offer a chance to explore islands of amazing beauty, an unforgettable dive experience, and a unique blend of cultures and WWII history, just 3 hours from Australia.