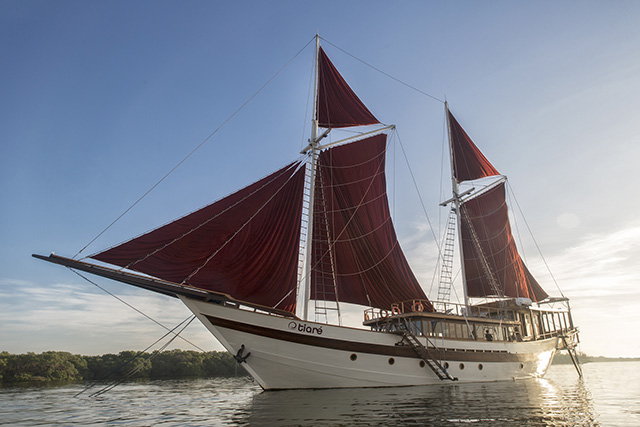 LAUNCHING PROMO:
During this LAUCHING PERIOD "24 July – 12 Dec 2017" we are giving a 10% discounts to Dive Discovery's customers.
What You Can Expect On Board Tiaré
Tiaré offers a spectacular experience for divers as well as non-divers, with bright airy cabins, spacious bathrooms and a large front deck where you can socialize, eat under the stars or just relax in the Indonesian sunshine. There is also a separate diving deck with hot water showers to warm up after a night dive.
All indoor and outdoor living areas, decks, and cabins are made with antique teak salvaged from old Joglos, which not only gives the feel of "real Indonesia", but has helped to reduce the use of Indonesia's disappearing rainforests.
Boat details: https://www.divediscovery.com/indonesia/liveaboards/tiare.php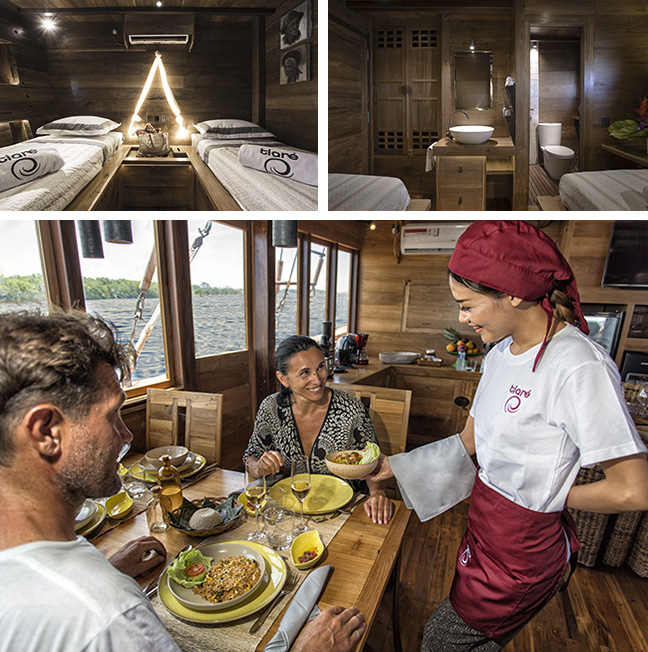 For more information, contact Dive Discovery at:
1 800 886-7321, (415) 444-5100
or Email us