Home > Dive Discovery Group Trips
Mobulas and Orcas, Sea of Cortez, Mexico, June 14-21 2025 Group Trip
Spotter Airplane Supported Ocean Safaris
Onboard Nautilus Gallant Lady
Escorted by: Cindi LaRaia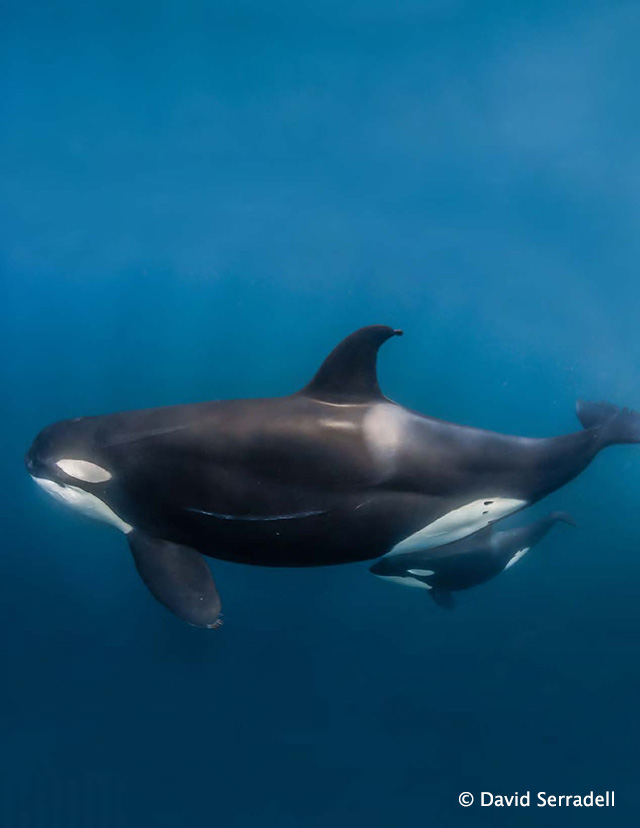 What am I going to see?
Our mobula and orca trips are an incredibly true adventure, in a world where there is not much adventure left to discover. Are we going to see mobulas on the first day? There's a good chance! We're going to have to search for them and we're going to have to work for it. You might have to do ten splashes before you get that amazing, once-in-a-lifetime experience where you're in the center of a squadron of mobulas who are swimming unconcernedly around you. Don't be fooled by the pictures, these mobulas are big! They can measure up to five feet across.
Orcas? Swimming with the orcas is the same thing - if the mobulas are there, the orcas are most likely there. To find the orcas, we will be using our own aircraft for aerial spotting every day of the trip! Our pilot has spent the last 4 years flying low level patrols and specializes in finding orcas; she loves whales and is an expert at spotting them. Just like the mobulas, it's quite common for the orcas to do ten to 15 swim-bys before they finally relax and they decide they want to interact with you. And when they do interact with you, it will be a magical experience that you will never forget!
Combining the knowledge and skill of our pilot, increased time in the air, and speed and range of our dedicated spotter plane, we're hoping for higher than 50% probability to jump with orcas. Interaction is always on the animals' terms. We do not chase or allow harassment of the animals and depend on them to choose to interact with us. We have had excellent success with interactions.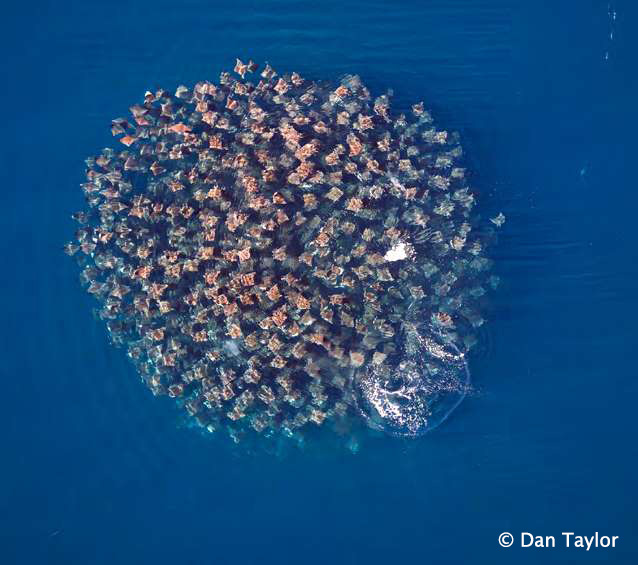 Sample Itinerary
Day 1 - Welcome Aboard!
Our Nautilus owned SeeCreatures is located right in the harbour in downtown Cabo San Lucas and is your home away from home. We encourage you to fly in early and allow us to arrange for some local diving. Your trip includes a complimentary Backscatter lesson. Our photo pro's will coach you on how to get that perfect underwater images, help set up, service or repair your camera gear, assist with camera rentals. You are welcome to drop your bags off and check- in whenever it's most convenient. We ask that you please be at SeeCreatures by 4 pm for the pre-boarding health check.
This trip is predominantly focused on snorkelling and freediving, however if you would like to dive you will need to bring your own gear. We have full rental gear available and can get you suited and booted. Enjoy a nice evening walk, arriving back at SeeCreatures by 7pm for the safety video and boarding the boat at 7:30pm. Settle into your cabin before enjoying a delicious dinner as we cruise towards the Sea of Cortez.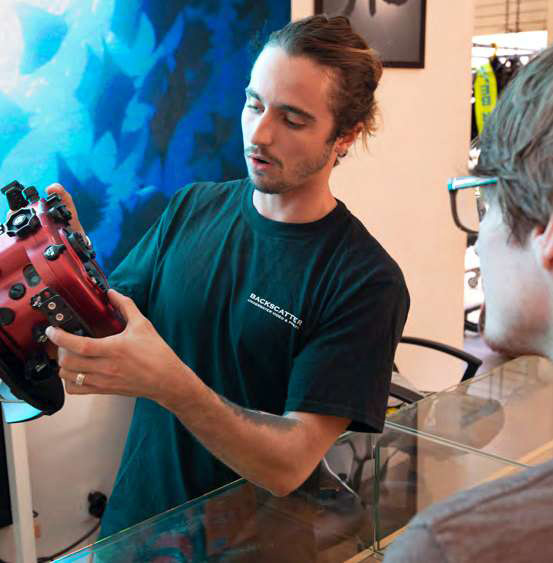 Day 2-7 - Aerial Support
We have our own spotter airplane with 2-person crew, flying up to 2 missions a day / 6 days a week. Our new Citabria is the perfect plane for this mission, flying as low as an ultralight for enhanced observation, with speed to scout north to Loreto national park and south to Cabo, providing the best coverage. Our pilot and naturalist/observer specialize in finding orcas and are the very best in the business. They have one goal in mind: to maximize your encounters with the animals.
You might have heard that the best place to find the mobulas is in the triangle between Espiritu Santo, Carpenter Rock on the west side of Cerralvo, and Las Ventanas on Baja and, well, this might have been true in the days before our spotter aircraft. Our Citabria aircraft working in tandem with our expedition yacht and high speed RHIB changes the calculus on this completely. We are finding animals like never before and will take you to where a mama blue whale and calf might be waiting for you, or humpback whales, whale sharks, cow nose rays, hundreds of dolphins and hopefully orcas. Be patient, as it might take ten splashes for the mobulas and orcas to allow snorkelers and freedivers into the middle of the pack, but you'll be rewarded with truly spectacular encounters.
Your day might start with a dive or snorkel with typical RHIB missions heading out at 11 am after the local Corumuel wind lies down making it easier to critter spot. Our RHIB, or high-speed skiff, carries 12 guests, so everyone is welcome onboard at the same time.
After a delicious lunch on deck, we'll head back out on the water in the afternoon. We will keep our support boat running as late as anyone wants up until dusk. You will get plenty of time in the water. The Nautilus Gallant Lady is always close by. Take a break whenever you want and relax on the sundeck with a good book or soaking in the hot tub. We also have kayaks and stand-up paddleboards.
In the evening, you'll have the chance to see the mobula rays in a different light. Literally. There will be the opportunity to go snorkeling at night in a calm, protected bay, where we will suspend lights off the bottom of the boat to attract swarms of mobulas. The mobulas come in to feed on the plankton exposed by the lights, providing a spectacular show against the inky ocean. If you're a certified diver with your own gear, we can also arrange for you to go night diving.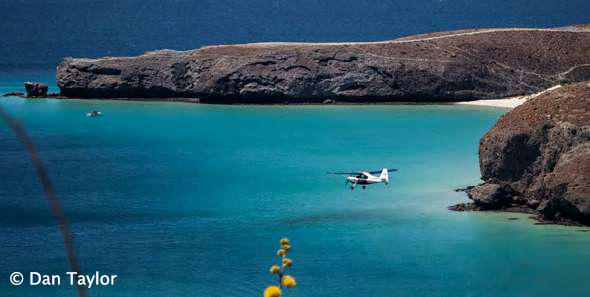 Day 8 - Wave Goodbye
Sadly, it's the end of your trip. After a final breakfast we'll disembark the boat in Cabo at 8:30am.
COST:
Superior Cabin: $4,200 inclusive of tax + $35 port fee
1 premium cabin at $4,830 per person + $35 port fee
For more information
Contact:
Dive Discovery
@
1 800 886-7321
(415) 444-5100
or
Request Info