Shark Diving
Great White Sharks, Hammerheads, Tiger Sharks and Others
Shark Diving ~ scuba dive with sharks ~ Cage dive with Great white sharks
We love Sharks!! Shark diving is one of the most adrenaline pumping experiences you can find in the underwater realm. Sharks are our friends! Such an amazing APEX predator to observe in their natural habitat. We offer many different shark diving experiences to many different locations, for the SHARK MAD DIVER!! There is something for everyone depending on what kind of sharks you want to see, where you want to go, and the type of SHARK diving you want to do.
Here is what we offer: (click on the link to the left to see more)
Flying Great White Sharks - shark breaching
Seal Island - False Bay, Cape Town, South Africa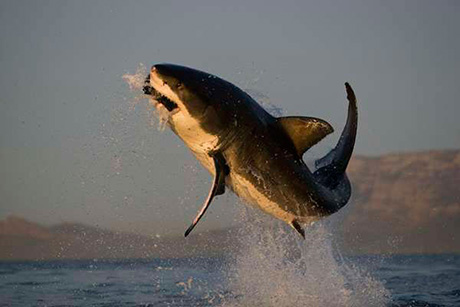 *False Bay is unique in that it is one of the very few places in the world where shark breaching takes place - that is when Great White Sharks hunt seals and launch themselves clean out of the water in their pursuit of their prey. It is spectacular to witness and happens frequently in the morning, but only during a short and a very defined season, between June and end August/early September.
Great White Shark Cage Diving
Isla de Guadalupe, South Africa, South Australia and Farallon Islands off San Francisco
A rich and natural experience of shark encounters by using submersible cages to descend down into the shark's world where they prefer to spend their time. This is a great opportunity to go face-to-face with great white sharks out in the open. It is an unforgettable rush when a great white looks at you from 50 feet away and then swims over for a very close look! We offer this in many different parts of the world. Isla de Guadalupe, South Africa, South Australia and Farallon Islands off San Francisco.
Scuba Dive with Hammerheads
Coco's Island, Galapagos Islands, Socorro Islands, Tahiti, Forgotten Islands, South Africa & Bahamas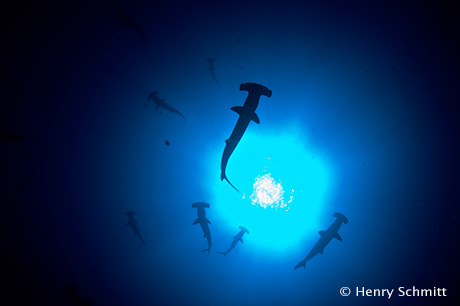 Numerous schools of Hammerheads will be seen, nothing is more exhilarating than the thrill of hundreds of schooling hammerheads above and below you! Some of the greatest diving for these amazing sharks are in Coco's Island Costa Rica, Galapagos Islands Ecuador, Socorro Islands-Mexico, Tahiti for the solitary Great Hammerhead, and Indonesia in the south Banda Sea in Forgotten Islands. And of course various places in South Africa & Bahamas!
Scuba Dive with Tiger Sharks, Hammerheads, bull sharks, Caribbean Reef, Silky, black tip, grey reef and more!
Cuba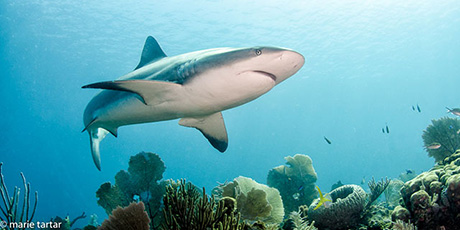 Cuba offer outstanding with super friendly Caribbean Reef and silky sharks!! They escort you on dives after you have witnessed some incredible shark feeds, a great photo opportunity in clear warm water!