Scuba Diving Red Sea, Egypt & Sudan
Egypt, the land of the Pharaohs, has fascinated people for several millennia.
Egypt, a unique country that has been charming travelers from all over the world for thousands of years with its generous people, fascinating culture, spectacular natural features, relaxed lifestyle and enviable clients.
From the unspoiled coastlines of the Mediterranean to the fantastic fauna of the Red Sea from the awe-inspiring monuments of the ancient Egyptian to the refined art of the Greeks, Romans and Arabs; from the Coptic monasteries in the desert to International cities such as Cairo; from the villages of farmers along the Nile Valley to the magnificent oases of the Western desert; from the Suez Canal to the rocky Sinai Desert; from Nubia to the Nile Delta; endless landscapes and itineraries, all accessible to modern visitors, across the course of the mythic river which has seen the people, history and the mysteries of this magic land pass by.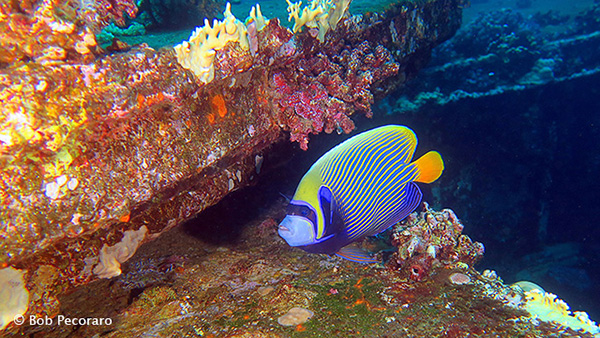 'What you can see in the Red Sea' by Bob Pecoraro
Red Sea liveaboard diving cruises are simply unequaled. Scuba dive incredible wrecks, technicolor reefs, and experience a frequent rush hour of pelagics. The breathtaking underwater scenery, walls boasting huge pristine hard corals, and dazzling drop-offs of soft corals will delight even the most experienced of divers.
Liveaboard diving amongst the legendary marine parks of Brother's Islands you'll often spot thresher sharks, whale sharks, tuna, mantas, oceanic whitetips, and schooling hammerheads. Let us guide you through mesmerizing underwater sites for the experience of your lifetime.