Home > Diving Australia > Australia Dive Tours
Great White Shark Cage Diving
South Australia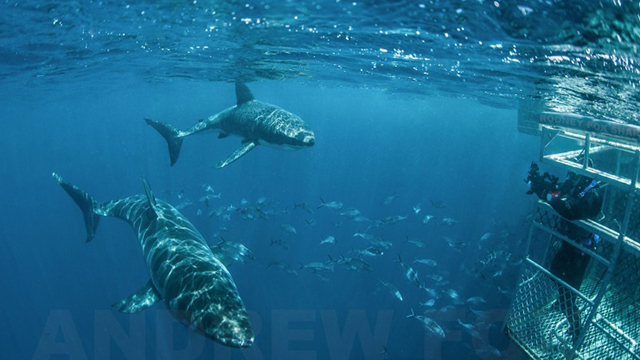 Great White Shark Expeditions with RODNEY and ANDREW FOX.
Pioneering shark cage diving since 1965, Rodney Fox and his son Andrew have been at the very forefront of human interaction with Great White Sharks. As primary advocates for these creatures, their expeditions and research have educated the public and attracted adventurers from around the world.
Rodney Fox Shark Expeditions is the only operation in the world to take qualified SCUBA divers all the way to the ocean floor to see great white sharks. Here on the bottom of the Southern Ocean we enjoy vastly superior shark viewing opportunities, as well as being surrounded with other local sea life, including the world's largest stingrays, southern eagle rays, giant blue wrasse, and many other fish species found nowhere else.
During the expedition, guests are encouraged to enjoy our boat tour of the scenic Neptune Islands, where a wonderful variety of wildlife, including many birds, dolphins, fur seals and the rare Australian sea lion are commonly seen.
En route to the Neptune Islands (weather depending) we also stop off to snorkel with the beautiful and photogenic Australian sea lions. These cute and playful marine mammals are a highlight in their own right!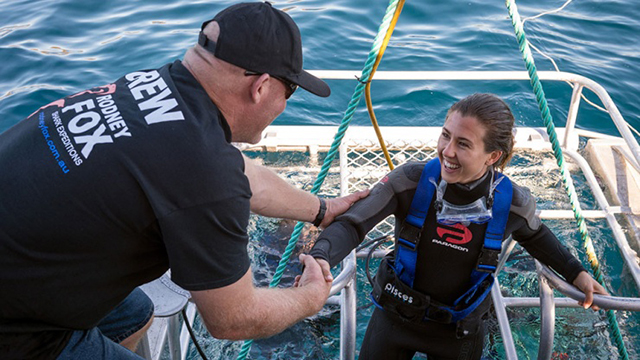 We strive to make each and every great white shark expedition a comprehensive and ultimately satisfying adventure for every special guest. We like to show our passengers a real taste of South Australia's remote natural beauty, a taste of our local wonderful food and wine, all while staying out on location, living onboard the MV Rodney Fox, our comfortable liveaboard home.
Rodney Fox Shark Expeditions is the only live-on-board Great White Shark Tour in Australia. We offer tours for 'Once-in-a-life-timers' and dedicated divers - anyone who wants an awesome shark experience.
We are the ONLY operator that has Qualified Dive Professionals on board.
We have EXCLUSIVE rights to go ashore on the Neptune Islands.
We have the ONLY Ocean Floor Dive Cage IN THE WORLD.
Most of the sailing is done at night, providing maximum exposure to the sharks and the stunning Neptune Islands. With us, you'll have more dive time, more time to explore, more time to observe other wildlife, and more time to enjoy the camaraderie of your fellow passengers and crew.
We offer both surface cage diving and the world exclusives ocean floor diving so non divers are more than welcome on board!
Best Time of Year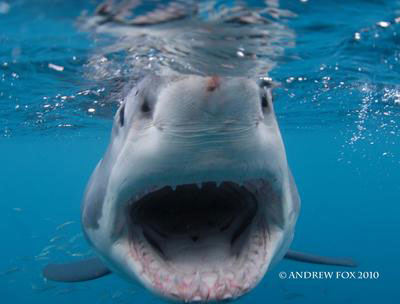 Best Time for Shark Reliability
Over our entire history at the Neptune Islands, our early summer period and our Late autumn/early winter has probably delivered the highest reliability of shark sightings which approaches 100% in most years. The highest recorded numbers of sharks/day in recent years have often peaked during our spring months of September to November.
Best time for Largest Sharks
The very largest sharks seen are usually mature female sharks which can measure over 5m long. These super-giants are more likely to be experienced in late autumn and winter with maximum-sized super giants peaking in the winter months. Large adult male sharks measuring over 4m long arrive somewhat randomly throughout the year at the Neptune's, but perhaps peak more in our early spring. These old boys are consistently more "photogenic" than the typically more cautious giant females.
Best time for Sunshine
The brightest sunniest weather at the Neptune Islands is usually experienced between the months of October and April.
Best Water Temperature
The warmest water temperatures for the Neptune Islands are found between December and May when water temperatures rise to 18-19 C. Offshore currents flowing past the Neptune islands maintain water temperatures above 15C throughout most of the year with the lowest temperatures in early Spring.
Best Water Visibility
Although striking clear water visibility of up to 30m or more can be found throughout much of the year at the offshore Neptune islands, the most crystal-clear waters are often found during early Spring albeit when the water is the coolest.
Best time for Swimming with Sea Lions
Nearly all itineraries taken between September and May and longer itineraries throughout the winter usually at some stage have favourable conditions for swimming/diving with Australian sea lions. This weather dependant activity happens at locations away from the Neptune Islands and is typically scheduled for either the first morning or last afternoon of each tour.
Itinerary: 4 Days | 6 Days | 10 Days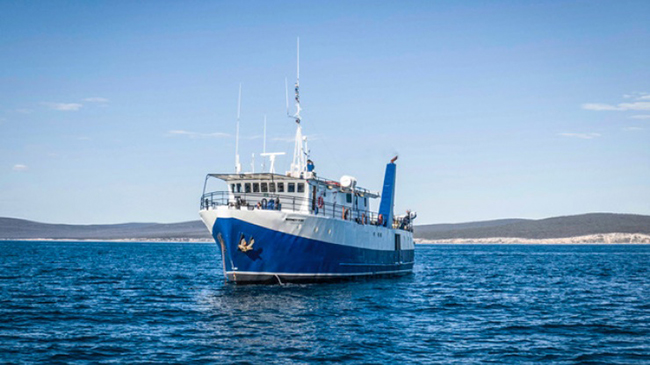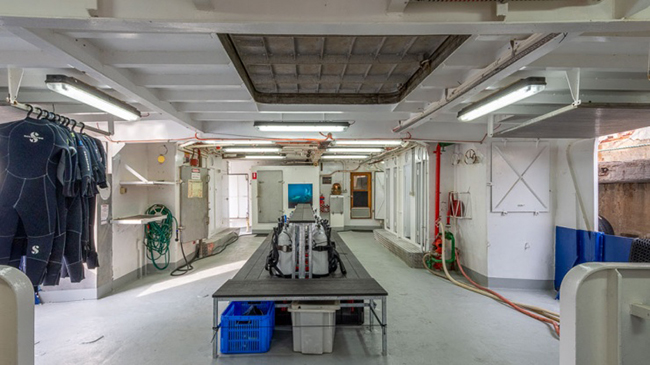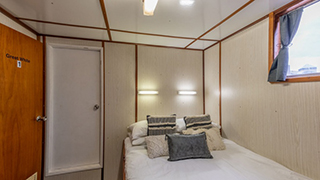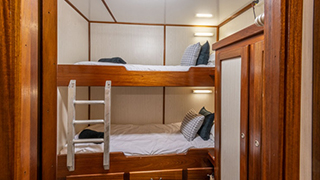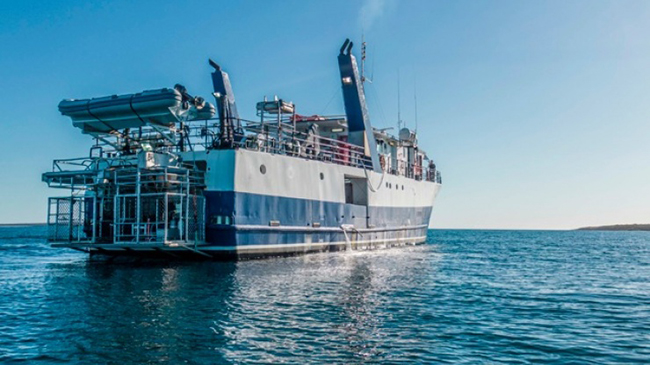 MV Rodney Fox
For more information
Contact:
Dive Discovery
@
1 800 886-7321
(415) 444-5100
or
Request Info