Scuba Diving Socorro Islands
Mantas...Mantas...Mantas, Humpback whales, Hammerheads and much more...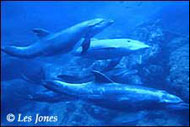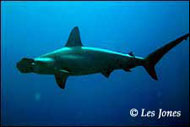 Mantas, Dolphins and Hammerheads, Scuba Diving Socorro Islands
Diving Socorro Islands: The local name for the island chain is Revillagigdeos Islands. The islands lie 250 miles off Baja Mexico's southern shore. When embarking on a trip to the Socorro Islands; possible destinations on the itinerary are San Benedicto, Socorro, Roca Partida and Clarion Islands.
Diving Socorro Islands: These islands are a spectacular magnet for the largest ocean pelagic animals in the world. Schooling Hammerhead sharks, dolphins, silky sharks, Galapagos sharks, clouds of jacks and barracuda, tuna, wahoo, marlin, oceanic white tips sharks, whale sharks and mantas.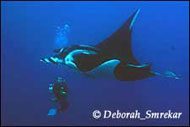 Mantas are the claim to fame for Socorro Islands; the island on which they seem to congregate the most is San Benedicto! The magical dive site called The Boiler is a submerged sea mount and cleaning station. More than a half dozen Mantas frequent this pinnacle regularly. The Mantas here are the friendliest I have ever experienced, they seem to enjoy the presence of humans. This is truly an exceptional place if you wish to really experience the Manta Magic.
Humpback whales visit during the winter months of December through March. This is a splendid time to hear the sound of the singing mating male escorts underwater. This destination can only be dived by a live aboard dive vessel. It takes approximately 24 hrs one way to reach the islands. This is an excellent dive destination for large pelagics due to the open ocean nature of the islands, which sometimes include currents and choppy conditions. The underwater topography consists of rocky outcroppings, boulders and some walls. There is not much in the way of coral as this is a cooler water destination.
Be sure to contact us for any and all information in regards to this astounding diverse and exotic destination, including our current rates and schedules.