Home > Diving Socorro Island > Socorro Island Liveaboards
Nautilus UnderSea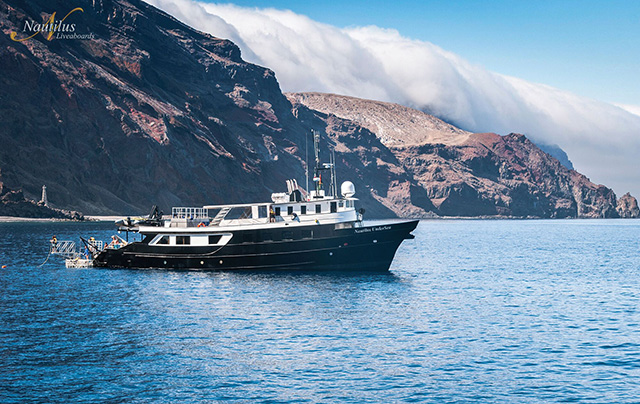 Many divers know this classic ship from her previous life as the Undersea Hunter of Cocos Island and IMAX fame. With massive upgrades including stretching by 20 feet, a new superstructure, an enclosed dive deck and host of other improvements, it is hard to recognize the original ship. The special feature of the UnderSea is the intimate group size of just 18 divers combined with Nautilus spaciousness and comfort and a huge dive deck and water level platform. It is important to note that the ship was launched in 1968 and she is not as new and contemporary as our other ships.
Note: If you have problem watching this video on Mac's Safari:
Go to Safari Preferences > Privacy and uncheck "Prevent cross-site tracking". Reload the page and the video should now play fine. Read more >>
Accomodations
Triple Stateroom
Main deck. 2 bunk beds, with 1 of the bunks for extra storage. Ensuite with private shower and individually-controlled air conditioning.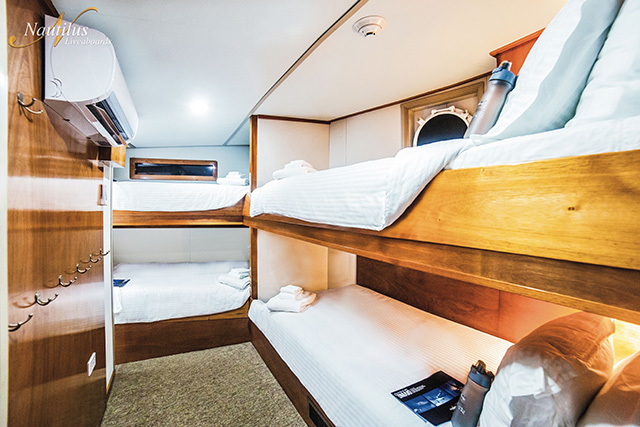 Staterooms
Lower deck. Upper and lower beds. Configuration varies between the 6 staterooms. Ensuites with private showers and individually-controlled air conditioning.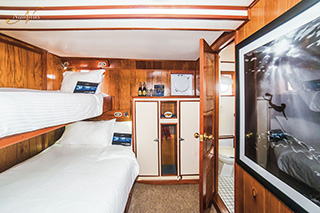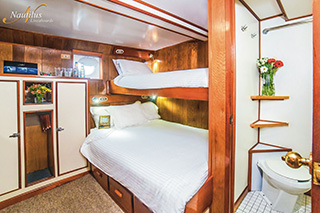 ADA Compatible Stateroom
Adjacent to the dive deck. Wheelchair friendly. Twin beds. Huge window! Ensuite with private shower and individually-controlled air conditioning.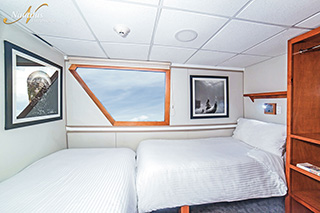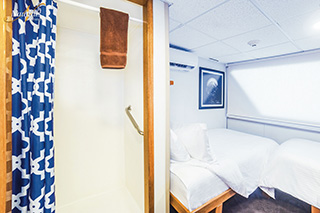 Premium Suite
A large premium suite on the sun deck can be configured into two full beds or one large bed. Flat screen TV, multiple windows, ensuite, plenty of storage space, individually-controlled air conditioning and easy access to the hot tub.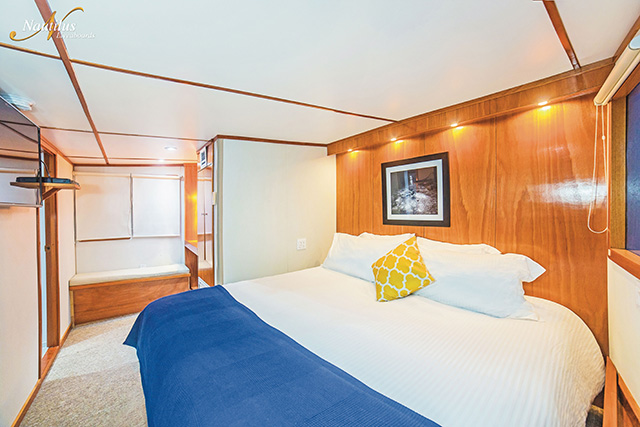 Note: Bathrooms with showers in all suites and staterooms.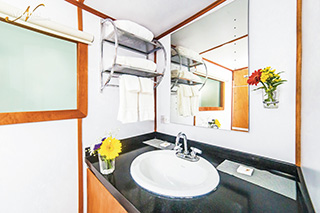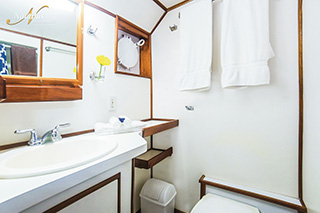 Specifications:
105 ft long, 24 ft beam
USA shipyard built
Stabilized
ISM safety certified
18 guests, 9 ensuite staterooms and suites
Internet access & satellite phone
Caterpillar engine power
Air fills, nitrox, rebreather friendly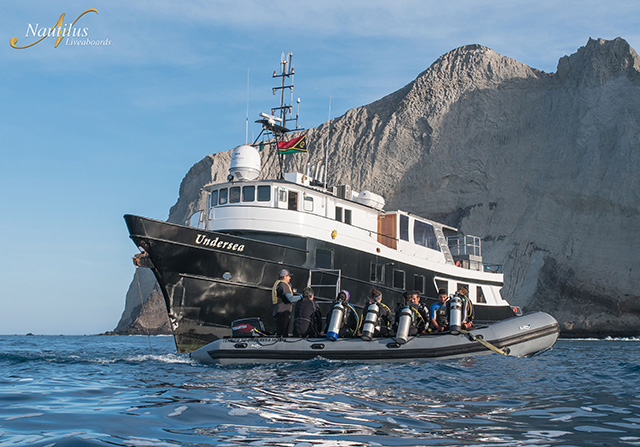 View Our Trips & Dates