Home > Diving Socorro Island > Socorro Island Liveaboards
Nautilus Belle Amie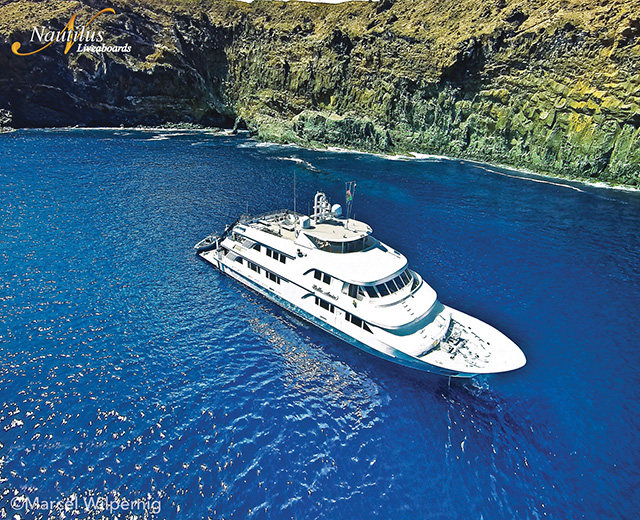 About the Nautilus Belle Amie
Wi-Fi available onboard
140' x 33' ocean-going dive boat
Built in 2005 by Bollinger Shipyards, USA
Steel hull and superstructure, Stabilized, 11 knot maximum service speed
ISM audited by Bureau Veritas
Water capacity: Unlimited with high capacity watermakers
Compressors: 3 x Bauer with banks + nitrox membrane system
Rebreather friendly
Dive skiffs: 3 x high speed twin engine 28' rigid hull inflatables
Passengers: 28-30 guests open boat / up to 36 guests on private charters
Crew: 11 - 12
Spacious, comfortable and stable
Satphone, email & internet access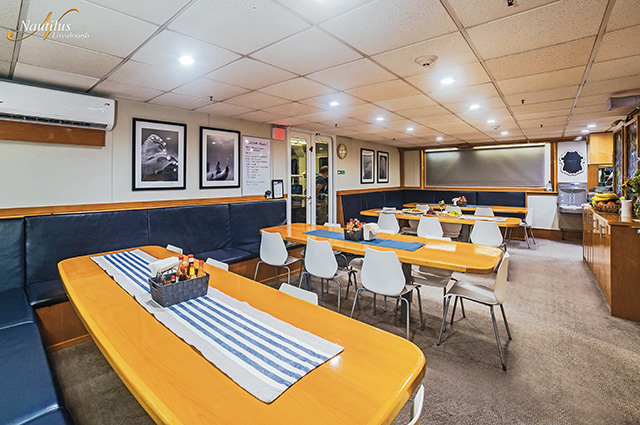 Accommodation
2 x Premium Suites (can be combined into gigantic luxurious VVIP suite)
6 x Superior Suites
8 x Staterooms
1 x Quad
Premium Suites
Two spacious premium suites are available on the main deck. Ensuite bathrooms with double sinks and showers. Large windows, plenty of sunlight, large storage area and personal flat screen TV. Available in single or double occupancy.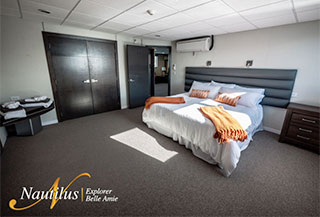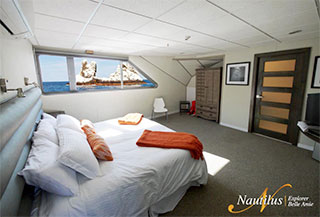 Superior Suites
The Nautilus Belle Amie has 5 superior suites on the upper deck. Superior rooms have large double windows. Photo shown is double occupancy, single also available.
Staterooms
The lower deck has 8 comfy staterooms with various bed configurations (single and double occupancy). An affordable quad occupancy stateroom is also available.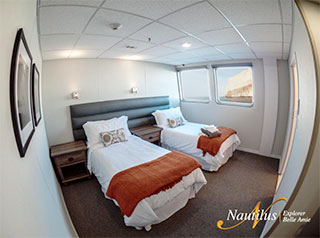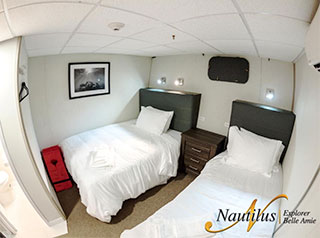 DIVING SOCORRO ISLAND WITH the Nautilus Belle Amie
The Nautilus Belle Amie voyages out to Socorro Island to dive and interact with the friendliest giant mantas in the world. This is by no means a trivial goal. Our experienced crew have spent many years diving these waters which gives you the edge needed for a truly spectacular experience.
These are true giant mantas, Manta Birostris (aka manta ray), and should not be confused with the regular and smaller Mobula species, which can be seen far more often. The Giant Pacific Mantas that will greet you at Socorro are the largest of the rays and we believe they are the most majestic creatures in the ocean. They swim by moving their wing-like pectoral fins, which can grow up to 7 meters / 23 feet wide, but usually average about 5-6 meters / 18-20 feet. At Socorro, these giants choose to interact with divers! They come in very close - less than 1 meter / 3 feet! - make eye contact with you and then swim along beside you - totally on their terms.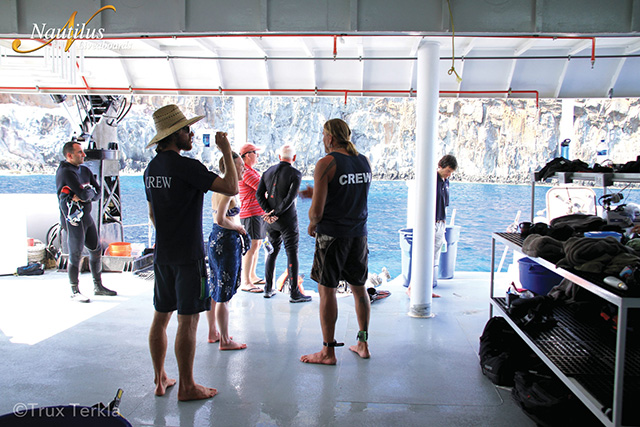 What is even more extraordinary is that the local population of Bottlenose dolphins, have learned to mimic the behavior of the giant mantas. It is very likely that these wild dolphins will also move in close and intimate to divers during your trip.
Shark sightings are also very good at Socorro Island with common sightings of silky, galapagos, hammerhead, white tip and silver tip sharks. Whale sharks are usually spotted at the beginning of and the latter part of our season. A population of 1200 humpbacks moves into the island's waters in January and chances are excellent that you will have encounters with these mighty giants. You may even hear them singing through the hull of the ship at night as you lie in your bunk. Schooling hammerhead sharks may be seen at any time but the best chance to see large schools up close is April - June. View our Socorro Island Itinerary [pdf]
View Our Trips & Dates