Home > Diving Galapagos > Galapagos Liveaboards
Humboldt Explorer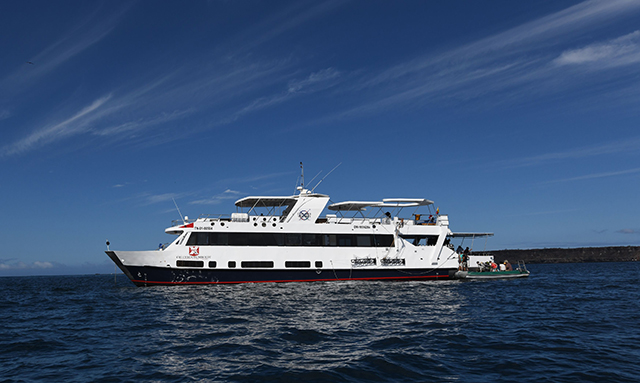 The Humboldt Explorer, which began construction in August 2009 is now providing guests with exceptional amenities. All cabins are air-conditioned and have private bath and showers, an ocean view, flat screen televisions and can be arranged to provide 2 twin beds or one large bed depending on guest needs. A partially covered sundeck with jacuzzi and ample seating areas, a salon including a lounge area, a spacious dive deck with a large camera table are just some of the features.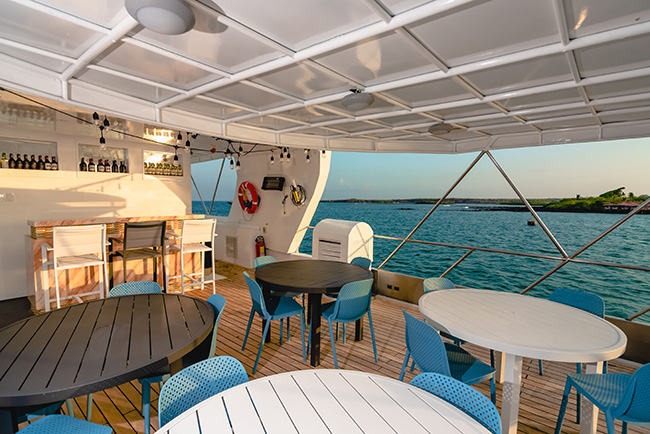 Vessel Layout
The 16-passenger Humboldt Explorer provides 8 air-conditioned rooms located on the main and lower decks; each has a private bathrooms, flat screen television and ocean view. All cabins have convertible beds offering either two twins beds or one queen. The yacht features partially covered sun deck with a jacuzzi and ample seating, salon area with dining, bar and entertainment area.
The large dive deck includes a bathroom, large camera table with charging station, individual storage areas, rinse bins for cameras and another for gear. Diving operations are conducted from two large pangas (tenders), easily boarded from the dive deck.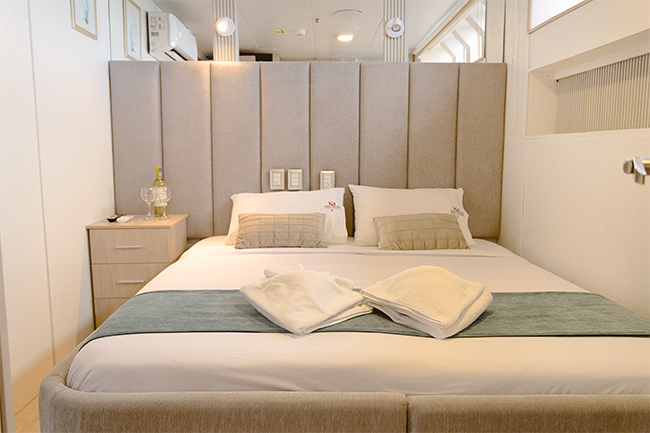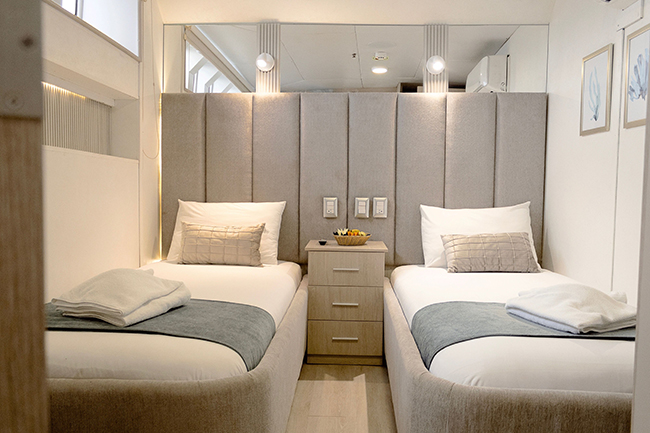 The Sun Deck features a large lounge area, the partially covered sun deck and a jacuzzi with ample seating.
The Main Deck features two guest cabins, 1 & 2, each with private bath and shower, television, ample storage and provides guests with an ocean view; the dining area and large dive deck.
The Lower Deck comprises of six cabins, 3-8, each with private bath and shower, television, window and ample storage.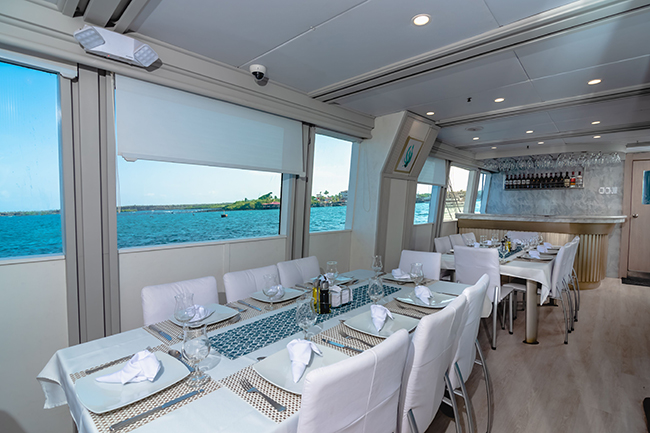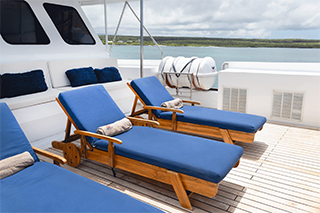 Humboldt Explorer Cruise Specifications:
16 divers on board
Length: 100 feet
Speed: 10 knots
Electricity: 110V
Diving Equipment: A large staging area, air compressor, tanks, weights and rental diving equipment
Nitrox is available and that there is a large camera table and rinse tank for cameras.
Cabins: 8 double cabins with ocean view, air-conditioning, hot water, TV/DVD
Social Areas: Air-conditioned social areas. Covered back deck and sundeck
Crew: 7 crew members plus a naturalist diving instructor and a diving instructor assistant
All safety equipment complies with international Coast Guard regulations.