Home > Diving Galapagos > Galapagos Land Tours
Wonders of Galapagos, 4 Day Tour
Itinerary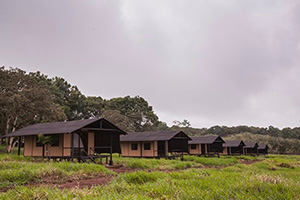 Day 1: Santa Cruz Island
After arrival in Baltra´s airport, transfer to Santa Cruz Island, to your hotel in Puerto Ayora.
Night at Galapagos Magic.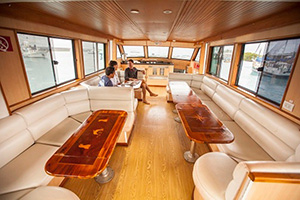 Day 2: Santa Cruz Island
Daily Tour on board a motor yacht (sharing basis)
Embark our motor yacht and enjoy of a daily excursion with a welcoming crew members and knowledgeable naturalist guide, and experience the remote islands in comfort and style.
Our daily excursions will take you to experience the Galapagos Islands in a safe and comfortable manner. Check the boat´s weekly itinerary: Mondays and Thursdays visit to North Seymour and Bachas. Tuesdays and Fridays visit to South Plazas. Wednesday visit to Santa Fe Island. Saturdays visit to Bartolome and Sullivan Bay. Sundays visit to Bartolome.
** These excursions are subject to availability and change without prior notification
Overnight at Mainao hotel (Standard room)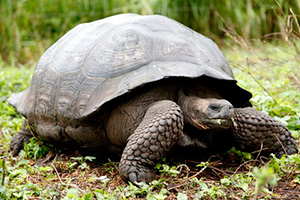 Day 3: Santa Cruz Island
Today we have multiple choices of activities available (organized at additional cost or self guided) or if you feel like unplugging from the world and relaxing completely at our Giant Tortoise Sanctuary enjoying theviews, walk to the Lava Tunnels or simply enjoy of the peacefulness.
Optional tours:
Walk to Las Grietas & Kayak at Tortuga Bay (private basis)
Cerro Meza & Kayak at Garrapatero (private basis)
Coffee farm and Sugar Cane mill &Highlights of Puerto Ayora (private basis)
Navigable Tour to neighbor islands (sharing basis)
Day 4: Santa Cruz Island
Transfer from hotel in Puerto Ayora to Baltra´s airport to take flight back to continent.
View detailed itinerary [pdf]
COST: Please request pricing
For more information
Contact:
Dive Discovery
@
1 800 886-7321
(415) 444-5100
or
Request Info