Home > Diving Dominican Republic > Dominican Republic Liveaboards
MV Sea Hunter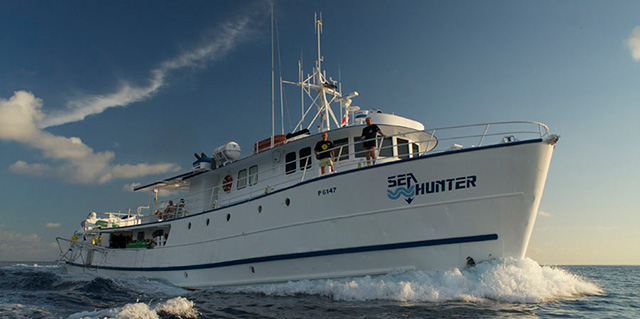 MV Sea Hunter is a vessel renowned as the paramount, purpose-built liveaboard vessel, the gold standard for dive boats. She is a superbly stable and robust craft, formerly a commercial dive-support vessel built to serve the oil industry in the Gulf of Mexico.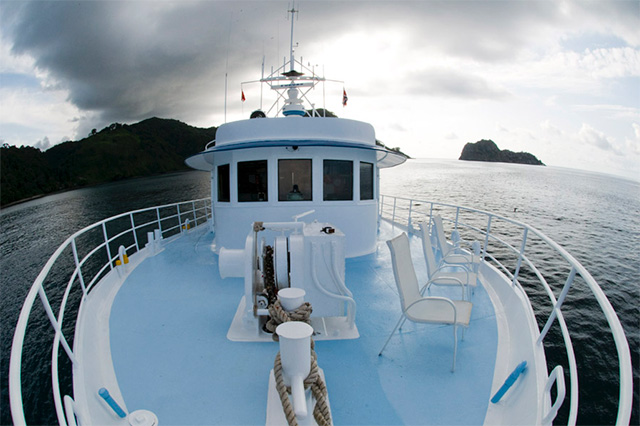 Sea Hunter combines the large platform, functionality, and powerful machinery of a work boat with the comfortable and relaxed interior of a modern yacht. Her 115 feet of flexible capacity and convenience make her a dedicated dive cruiser with a global reach, specifically designed and built for long-range expeditions.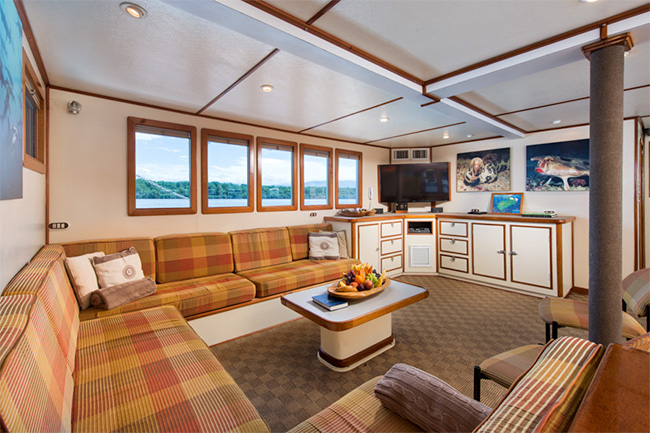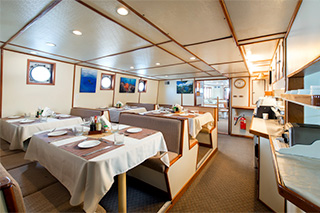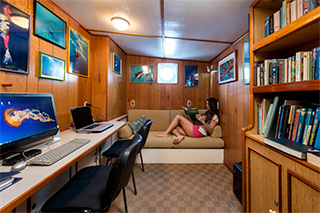 Sea Hunter offers 10 guest cabins with private baths, furnishing live-aboard comfort for up to 20 passengers.
This spacious boat is everything a serious diver or photographer could wish for—individual gear storage, private camera/strobe storage shelves with 110 & 220-volt AC power, zero-speed stabilizers and even a private washer and dryer for your towels and bathing suits. Her roominess and user-friendliness will introduce you to a new level of live-aboard comfort.