Home > Dive Discovery Group Trips
Sperm Whale Snorkel, Dominica Island, June 5-11 2022
Escorted by: Cindi LaRaia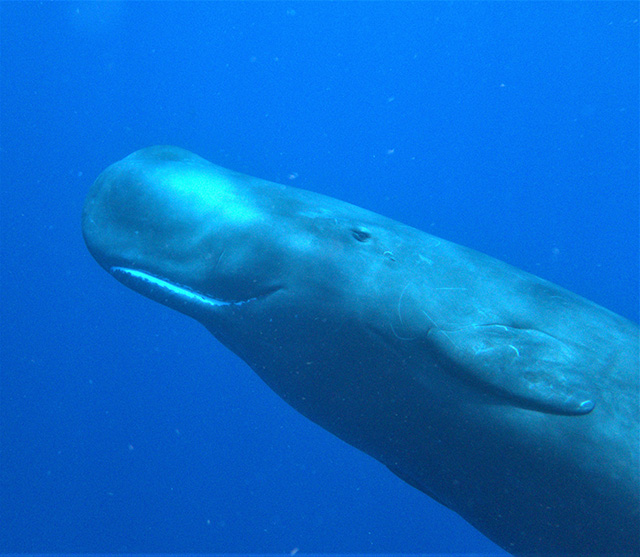 The Perfect Getaway
Dates: June 5-11 2022
With Tour Leader: Cindi LaRaia.
5 days snorkeling
4 divers per trip
Trip cost : $8,250 per person.
Included: 6 nights hotel, 5 days sperm whale swim days, boat, guide, captain, tour leader.
Not Included: Airport transfers.
Water temperature: 80 - 82°F (26 - 28°C)
Underwater visibility: 80 - 100 feet (25 - 30 meters)
*Dates and pricing subject to change without prior notice due to conditions overseas and weather patterns.
Sperm whale Encounters - This snorkeling activity with the native whale of Dominica is only made possible by a special permit from the fishery department. During this week we are the only vessel to interact with the whales and with only four guests on this trip, you will have plenty on time in the water with large sperm whales.
During the past 10 years we have observed Dominica's west coast hosting approximately five sperm whale families, each with five to nine cetaceans. Females and their calves comprise the majority of these groups. occasionally we will encounter a male, 45 to 55 feet long, easily recognizable being thirty percent larger than the females. Frequently, a family will socialize playing in the water, while other times they may remain stationary, totally ver- tical in the water. Sometimes the pod will swim slowly allowing us to fin with them, while other times their speed picks up as we follow them until they abruptly stop, apparently waiting for us.
Each encounter offers a different opportunity, one more exciting than the next.
For more information
Contact:
Dive Discovery
@
1 800 886-7321
(415) 444-5100
or
Request Info