Home > Diving Solomon Islands > Solomon Island Dive Resorts
Gizo Hotel
Gizo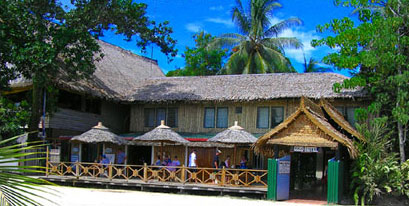 For a total island experience you'll never forget, a visit to the Gizo Hotel is a must.
Located on Gizo's waterfront and adjacent to its exotic markets, the King Solomon's laid back sister resort, the Gizo Hotel offers the "Best in the West" for those seeking all the adventure and excitement the Western Province has to offer.
The Gizo Hotel embodies the spirit of the South Pacific and due to its central location, is often used as a convenient jumping off point for those who wish to explore the beauty of the surrounding reefs and atolls.
Resort Features
The Gizo Hotel is the ideal island getaway.
Graced by gentle breezes throughout the day and evening, the hotel's Nguzu Nguzu Restaurant and bar are found on the upper level of a large, open air Leaf Haus that overlooks Gizo Bay. The restaurant specializes in serving the freshest local seafood accompanied with regular island dances. Downstairs, the hotel's popular Local Carvers Bar offers the chance to mix with locals while enjoying a cold Solbrew.
The hotel's 51 rooms surround a beautifully landscaped swimming pool and offer private facilities, room and laundry/ironing services, IDD telephones, tea/coffee making facilities, refrigerators and ceiling fans. All Deluxe Poolside and Seaview rooms are air-conditioned.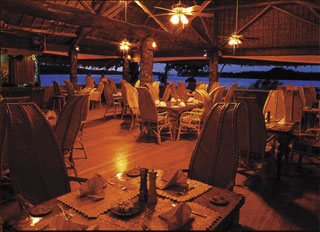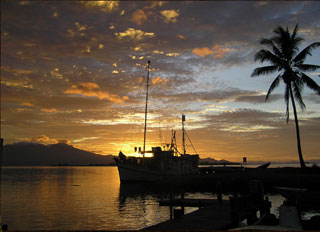 The Gizo Hotel provides wireless broadband internet connection, large tvs with australian, music, sport and movie channels, onsite shops, tour operators and regular island style entertainment.
Baby sitting, educational island excursions and fishing trips are available upon request.
As an additional guest feature, complementary kayak use is offered. Professional dive, tour, and adventure shops are located at the front of the hotel as well as a gift shop for all your shopping needs.
Airport Boat Transfers are also available.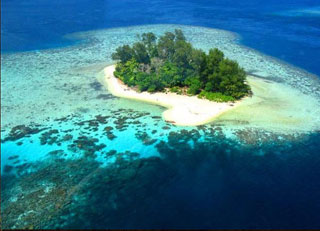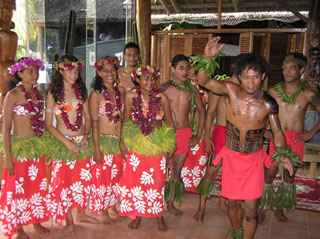 Children
Children under the age of 18 years have free of charge accommodation when they share their parent's room, extra bedding is free. If a child under the age of 18 years should require an adjoining room to their parents a discount of 50% off the normal room rate will be given. Interconnecting rooms are available.