Home > Diving Solomon Islands > Solomon Island Liveaboards
MV Bilikiki & MV Spirit of Solomons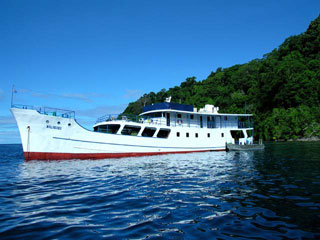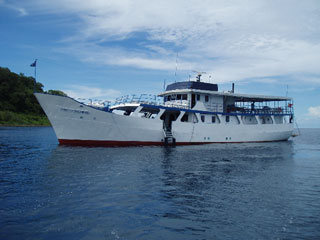 MV Bilikiki & MV Spirit of Solomons
The MV Bilikiki and her sister ship the MV Spirit of the Solomons, have gained reputations as being among the best of the world's live-aboards. These two ships offer unparalleled space and comfort, immense sun decks, plenty of covered deck space and air-conditioned accommodations. And they each offer the best diving the Solomons have to offer.
Both MV Bilikiki and MV Spirit of Solomons are 125 ft long, and have a 24 ft beam, making them very large and stable ships designed for South Pacific conditions. Both ships offer immense sundecks, plenty of covered areas and airconditioned accommodations.
Bilikiki offers 10 deluxe cabins with a full double bed and a single above, and all cabins have private showers and toilets.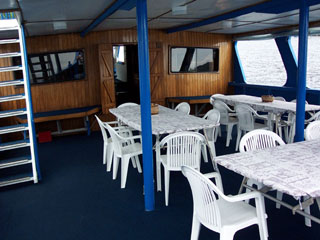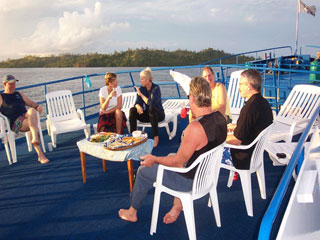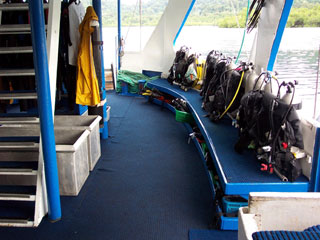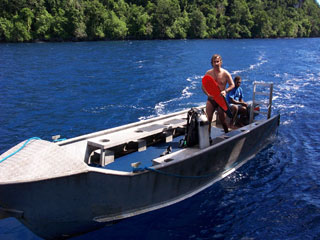 MV Bilikiki - Solomon Islands Liveaboards
Spirit of Solomons offers 7 cabins like Bilikiki's, and 6 additional cabins which have 2 single bunks, and share 3 showers and 2 toilets. These smaller cabins are often booked on a single occupancy basis.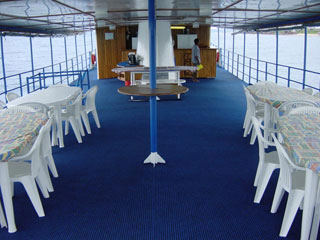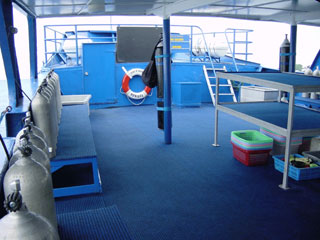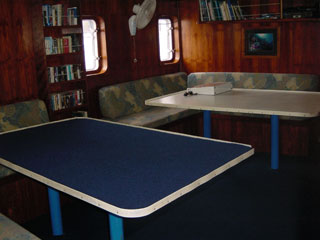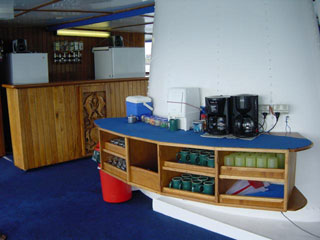 MV Spirit of the Solomons - Solomon Islands Liveaboards
The cuisine on both boats is superb, being a blend of European, Island, and American cooking. Fresh fruits and vegetables are purchased daily from friendly villagers.
Diving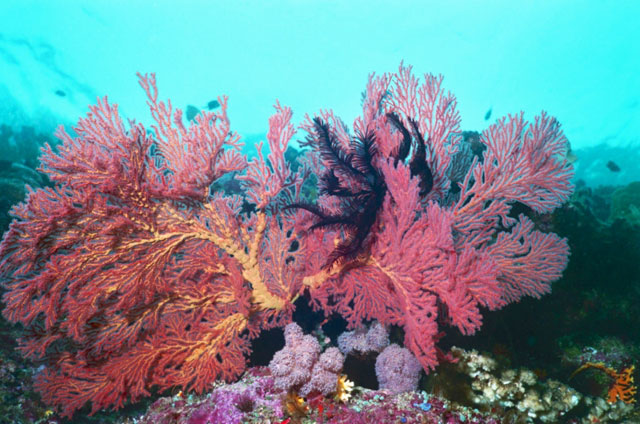 Diving in the Solomons is spectacular. Brilliant soft corals and hard corals, huge sea fans and a world of pelagics as well as many unidentified species of reef fish, making diving in the Solomons an adventure you won't forget. Add to this the thrill of WWII wreck diving and you have the perfect diving vacation.
The diving is done in the mothership fashion, with each vessel having two 21 foot aluminum dive tenders which drop the divers exactly on the dive site and pick them up wherever they may surface. There is no need for long swims or fighting currents.
With a crew of eleven plus two managers on each boat, the only time you will need to touch your diving equipment will be when it is on your back, while you enjoy the diving. The crew will load and unload all tanks and will even rinse your gear for you.
In addition to the well documented and world-renowned diving the Solomon Islands offer a hidden wealth of cultural and natural wonders.
During trips to villages you will be welcomed by the shy but friendly smiles of the Solomon Island people. Special visits to enjoy traditional dancing, taboo sites from the headhunting days, cave walks, and the sites of old WWII artifacts, can all be arranged.