Home > Diving Solomon Islands > Solomon Island Dive Resorts
Agnes Lodge
Munda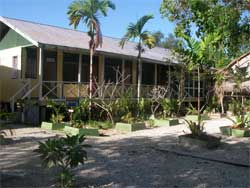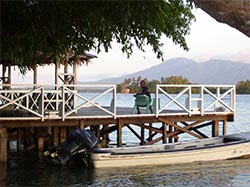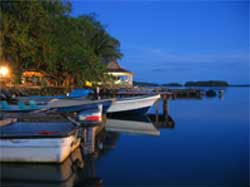 For fifty years our lodge, in the heart of Munda on the shore of the Roviana Lagoon, has offered accommodation, meals and refreshments to all who travel through the Western Province.
We are proud that our Solomon Islands' family-owned company has continued its Anglo-Solomons Hospitality role for half a century without losing its unique character. This is an experience you must try.
Accommodation
Agnes Lodge offer a range of accommodation from suites and stand-alone cottages to budget rooms and backpackers dormitories. Our guest rooms are either twin or double bedded and all have their own facilities. Our triple backpacker rooms and dormitories, share facilities and some have a shared kitchen for self catering. All rooms are mosquito netted and fan cooled. They are serviced daily.
Munda's Magic Spell
Our sunsets are memorable, our crayfish and crabs unforgettable and our cold drinks refreshing. If that's not enough, we also offer:
Scuba Diving and snorkeling on world-class sites
Sport Fishing within the lagoon for great fighting fish
Underwater coral and World War 2 relics
Land-based American, New Zealand and Japanese WW2 sites
Rainforest and wildlife fauna tours
Tropical island atoll visits, picnics and barbeques
Sightseeing lagoon tours and canoe transfers to nearby village/ tow