Home > Diving Indonesia > Indonesia Dive Resorts
Murex Bangka Resort
Bangka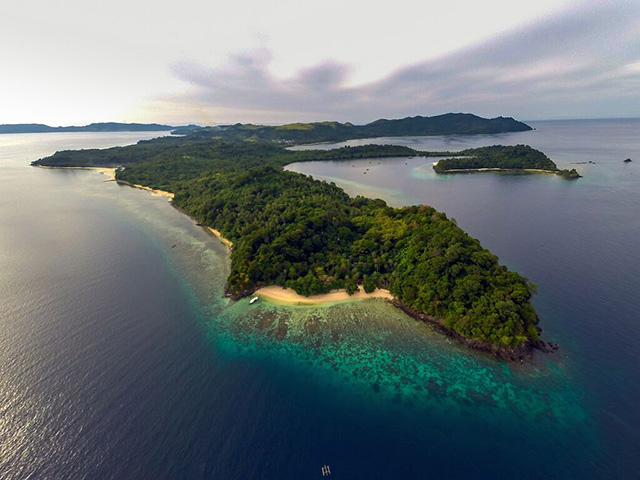 Murex Bangka is a diver's paradise. Stepping onto the white sand beach feels like stepping into the story of Robinson Crusoe. Nestled under shady trees and white sand, the resort is built just steps away from the beach and our private, crystal-clear turquoise lagoon. Murex Resorts are family-friendly and the kids will have a great time running around and collecting sea shells by the seashore. Bangka is a beautiful lush island and one of Indonesia's most famous dive areas. The House Reef right in front of the Resort is amazing; snorkeling and diving there is a must! Our secluded beach is perfect place to sit back, so laze in our hammocks, relax, and watch the tide roll in. At Murex Bangka we are all about creating a comfortable, laid-back atmosphere.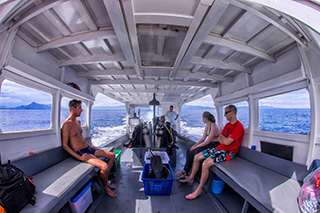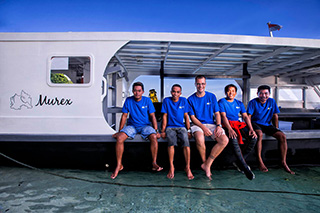 Robinson Crusoe's island had to do without electricity, but you do not. Due to the remoteness of Murex Bangka Resort, we do not have power lines connecting the resort to the mainland, so we are powered by silent generators. At the moment the generator is operated throughout the day with your dive times in mind. For your comfort during non-diving times the silent generator runs from 5pm-9am, in the afternoon we have power in the restaurant from 12 noon to 3pm. Please feel free to charge your batteries at the charging area in the restaurant anytime.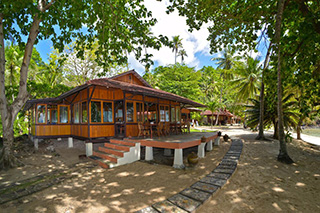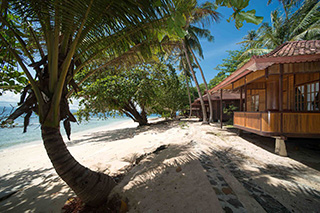 Bungalows
Murex Bangka has six ocean-front natural timber cottages built Minahasan style, the perfect retreat for two. We also offer three ocean-view hotel style rooms located near the dive center. In mid-2014 we completed two ocean-front duplex bungalows, which are the perfect combination of privacy and convenience. With adjoining rooms, you can put the kids next door and leave the double doors opened for easy access - or for those couples looking for privacy, keep the double doors closed like you would for any other hotel room.
Sit back and relax on your spacious verandah enjoying a beautiful view of our white sand beach and ocean views. Before dinner, take a relaxing hot shower under the stars in your private open air shower (hotel-style rooms include indoor shower). All our rooms include air conditioning (between 5pm-7am), desk, chair, hot water showers, armoire, and a king or twin bed.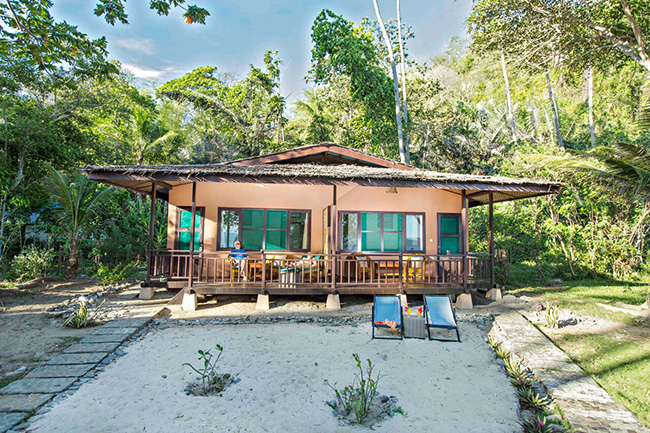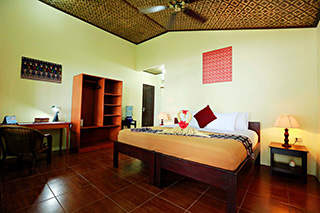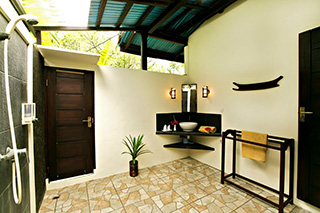 Our Dive Center
Murex Bangka is a PADI facility. Murex dive center is also an Aqua Lung partner center and offers full dive equipment rentals. The equipment rinsing/drying facilities are only steps from the boat. Charging stations are powered between 5pm and 9am.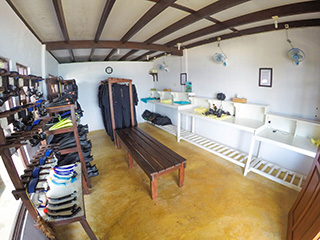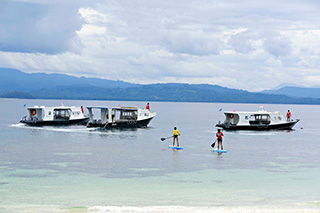 Diving
Murex offers diving and snorkeling in renowned Bunaken Marine Park, trips to Bangka Island off the tip of North Sulawesi, the Lembeh Strait, where curious divers can interact with the smallest and strangest critters. Scientists believe Lembeh Strait has the highest concentration of unusual marine life found anywhere on the planet, with the visibility and warm water to make exploration comfortable and exciting, making for some of the world's best diving. Imagine exploring three distinctive dive destinations in one land-based holiday. Sound interesting? Try our Passport to Paradise package and dive them all! We'll take care of everything you need, and with the free night offer, it's a more affordable trip than you might expect for an exotic diving vacation in Indonesia.