Home > Diving Indonesia > Indonesia Dive Resorts
Derawan Dive Lodge
Kalimantan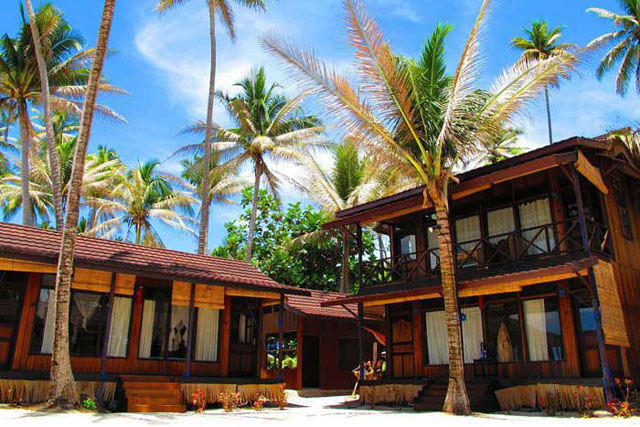 Our small and cozy Derawan Dive Lodge is located on the island of Derawan, which is the main island of the same-named archipelago just off the coast of East Kalimantan in Indonesia. Built on a private white sandy beach, the Lodge with its just 10 rooms is a perfect place for everyone who likes the personal touch in his holiday.
Diving at Derawan is very diverse, ranging from spectacular wall dives to wreck and shore dives. There is an incredible diversity of small marine life in the shallows, as well as an ever dominant presence of turtles cruising the reef edge in deeper water. Add to this one of only two non stinging Jellyfish lakes in the world and you're up for a perfect diving holiday!
With two specially commissioned fuel efficient speedboats and a fully self-contained dive centre including NITROX, along with professional friendly service, the Derawan Dive Lodge caters for guests who want to experience diving at its best. Our highly trained and experienced Tasik Divers team lives for the diving, so each one is the ideal buddy for your Tasik diving experience.
Accommodation
The Lodge is built from wood and located right at a white sandy private beach. There are only 10 rooms, all air-conditioned and furnished in a basic, but comfortable Balinese style.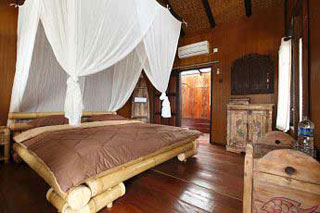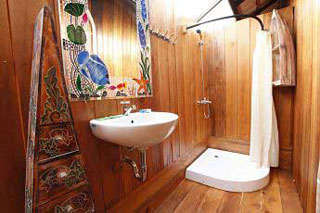 It takes you exactly 10 seconds to go for a swim in crystal clear sea. Surrounded by shallow water you can meet and greet giant turtles all around you, visiting the beach to find the perfect place to lay their eggs. Derawan is the home to green turtles and we do work and support John, who is our turtle consultant employed by the WWF. John will be happy to inform us anytime the turtles come up the beach to lay their eggs.
A barefoot walk on the long beach around the island is a must, but there are more secrets to discover on the other islands around Derawan. Or simply watch the world go by from your hammock under swaying palms.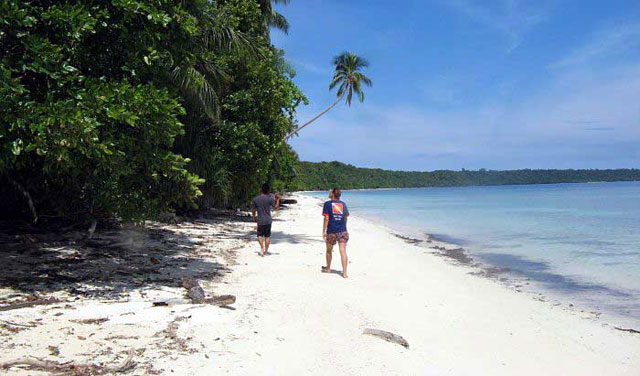 Our friendly staff is mainly from the island itself and happy to make your stay a once in a lifetime experience.
Cosy atmosphere meets ecology: We've put in extra care by using septic tank as well energy saving amenities such as heat exchange water heaters and low watt air-conditioning.
Diving in Derawan with Tasik Divers
Derawan's outstanding location offers you the chance to see mantas, a lake of non-stinging jellyfish and schooling barracuda. Makro fans can enjoy the skills of our well trained guides who will do their best to find pygmy seahorses, blue-ring octopus and frogfish.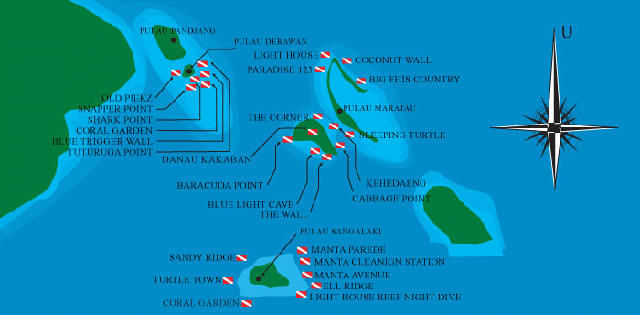 About Tasik Divers
We dive in small groups up to 4 whenever possible. All our guides are trained in Manado and Lembeh where we operate the Tasik Ria Resort/Tasik Divers since many years.
Nitrox is offered at a small extra fee.
You will be taken to the dive/snorkeling sites with our comfortable speedboats, equipped with all necessary safety equipment.
The dive center is fully integrated with the lodge and you will often see your dive guide around, ready to discuss the days diving, what you may see tomorrow, or even serving you a cold beer..!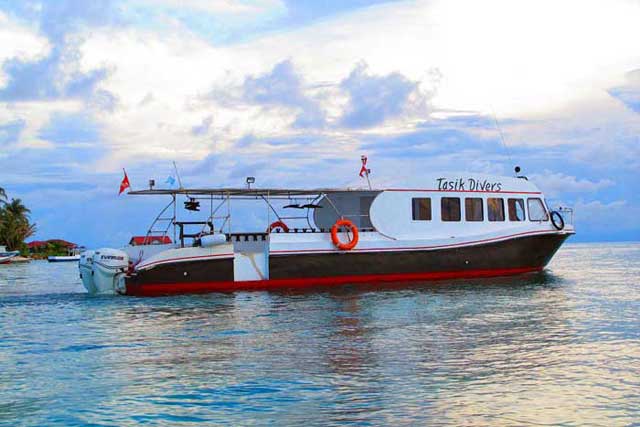 Dive Courses
We do teach all basic PADI courses up to Divemaster. Further you can do your speciality in Nitrox, Deep, Night, Wreck, Underwater photography. Dive safety courses like oxygen provider and emergency first response are also possible.