Home > Diving Indonesia > Indonesia Dive Resorts
Raja Ampat Dive Lodge
Raja Ampat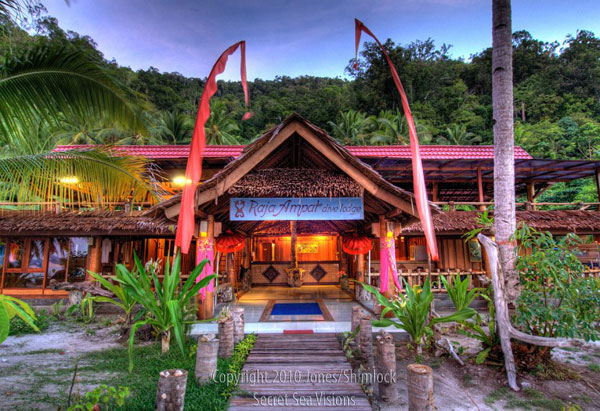 Location: Yenpapir Beach - Mansuar Island
Raja Ampat Dive Lodge is located at the heart of the most spectacular diving in northern Raja Ampat. Mere minutes from the famous Manta aggregation sites and the fish-filled dives at the western edge of the Dampier Strait, our intimate lodge is the prefect place to experience the most bio-diverse reefs in the world. Fronted by a white sand beach and backed by the ever-verdant Papuan rainforest, the dive lodge is surrounded by natural beauty. Sit on your veranda and listen to the early morning sounds of the jungle as you prepare for another day of spectacular diving accompanied by our knowledgeable dive guides.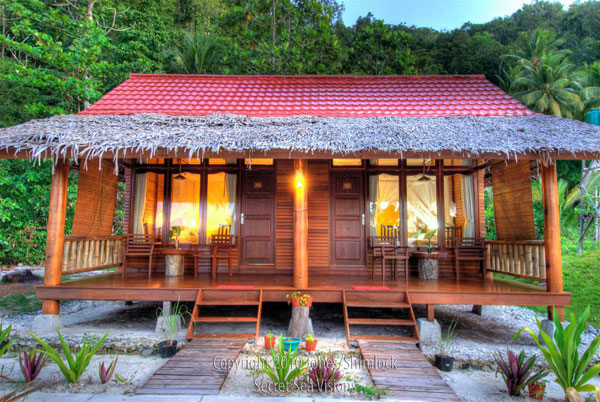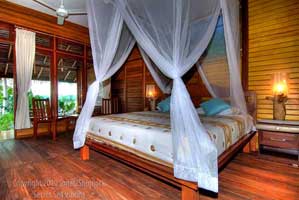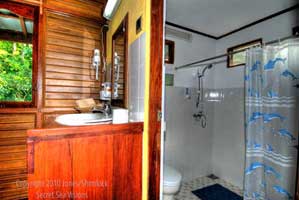 The duplex rooms at the Dive Lodge are comfortable ensuites furnished with either double or twin beds, tiled bathrooms and wooden interiors cooled by individual air conditioning units. In between dives you will feast on serve delicious, healthy meals utilizing the freshest local ingredients.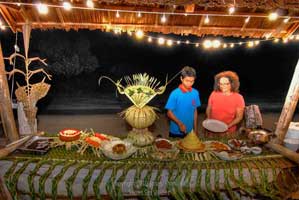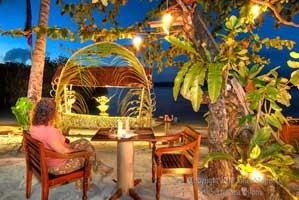 The staff of Raja Ampat Dive Lodge has been handpicked to provide the same level of service found on our popular liveaboard dive boats. We strive to offer our guests the best value in a diving holiday while ensuring that everyone who stays with us feels like part of our family.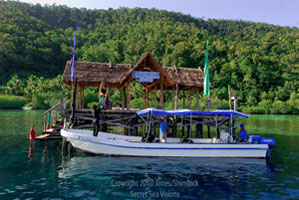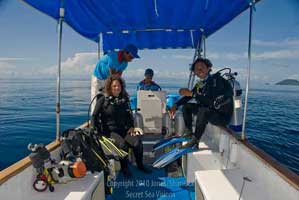 Photos courtesy of Burt Jones & Maurine Shimlock