Home > Diving Indonesia > Indonesia Dive Resorts
NAD-Lembeh Resort
Lembeh Strait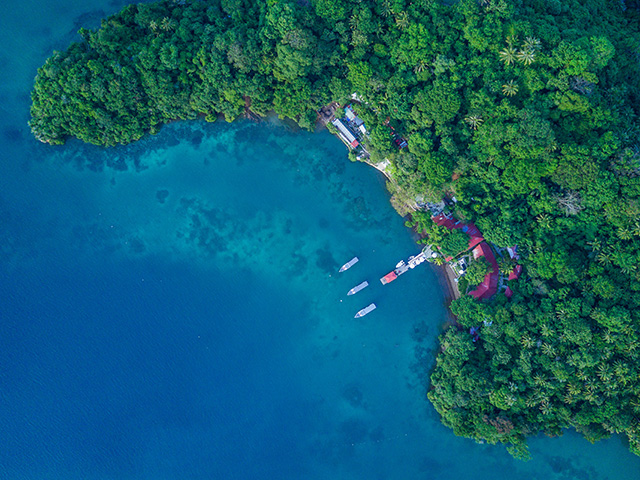 NAD-Lembeh Resort and the Lembeh Strait are famous all over the world for the peerless macro and muck diving. NAD-Lembeh is expert in Photography, Nitrox, Rebreathers – we do it all.
The Lembeh Strait region offers more than just face-to-face encounters with weird and wonderful critters. We also have wall diving, technical diving, big fish dives but most importantly – a lot of muck and sand.
NAD is owner-operated: almost all year Simon and Zee are present on site. If they aren't at the resort, they are off on a photographic adventure or diving. This also makes us different from any other resort we know – we still go on diving holidays. Our dive team is second-to-none, with 15 full-time dive guides who between them have over 100 years of experience diving in Lembeh.
Photographer focused Dive Resort
2:1 Diveguide ratio
Simple, clean rooms with space for your toys
Fast, spacious dive boats
Highly experienced guides
Nitrox available
Trimix available
Rebreather friendly
Free WiFi
Fullboard including tea, coffee and espresso
Accommodation
NAD-Lembeh Resort features 10 Beachfront Rooms and 5 Seaview Bungalows with an extra day room/ office attached.
All our rooms offer ocean view, air-conditioning, hot water, wifi, including full board.
Our resort has only few steps, which makes our layout extremely convenient to get from your room to the restaurant, camera room, bar and floating jetty.
Seaview Bungalows
Our stand-alone bungalows are located in a secluded portion of the resort, a short distance away from the main building.
With an impressive view over the bay, suitable for couples who want to spend their evenings sitting on a private deck with the best view in the Straits.
All our bungalows feature an additional day room, suitable to be used as small office or for a child.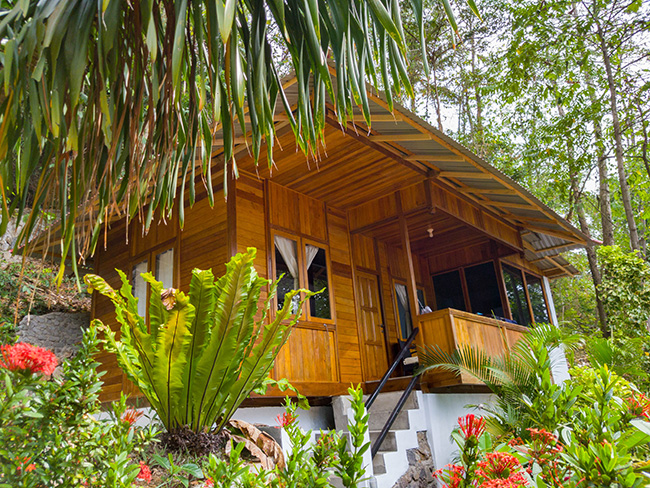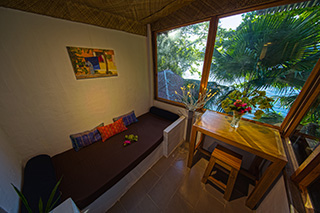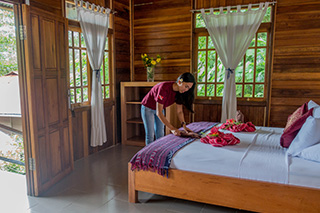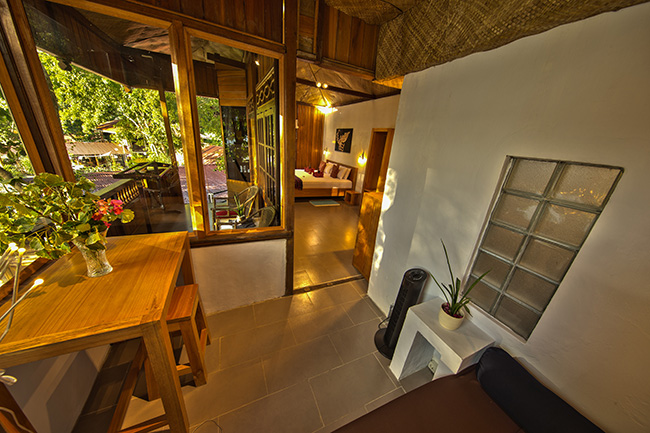 Beachfront Rooms
Our rooms directly by the beach and pool. Ideal for those who do not like steps or just want to be closer to the restaurant, bar and camera room.
Twin as well as double beds are available. Adjacent rooms are perfect for groups traveling together.
Spend the evenings on your own little veranda overlooking the gardens, pool and beach.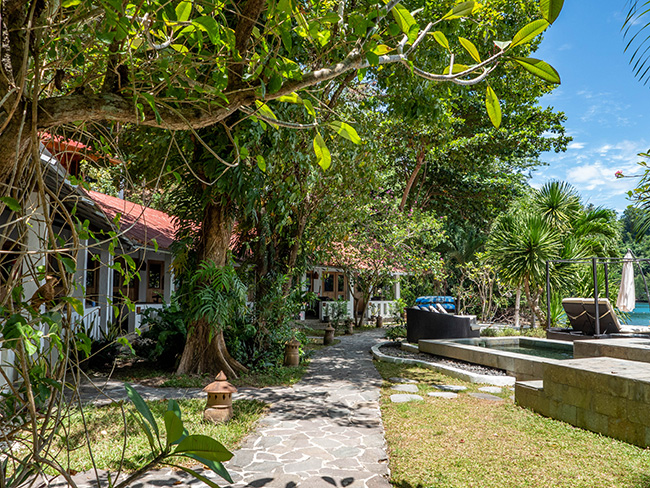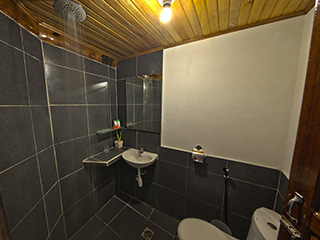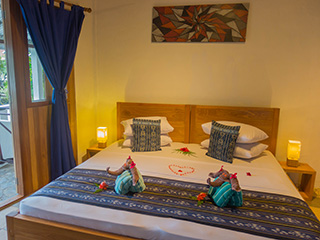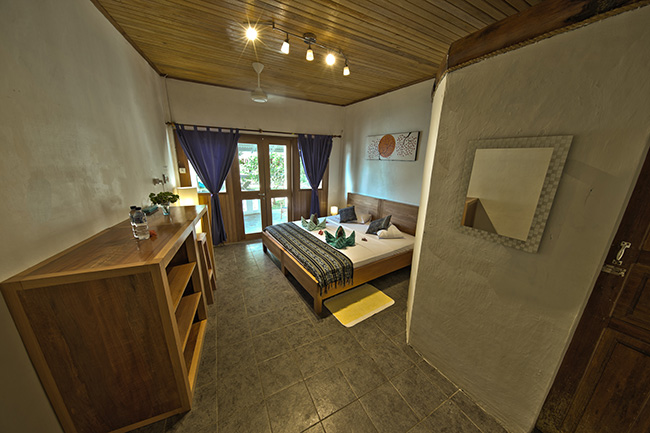 NAD Lembeh Camera Room
We're very proud of our newly renovated camera room which is possibly the biggest one in the world! Being the centre piece of the resort, Simon's tailored this room especially to the underwater photographer's needs – located right next to the restaurant and bar, your babies will never be far away from you and with a total of 30 individual workstations, each of our guests gets a huge space for their precious toys. Every station comes with led lights, rubber mat, camera towel and 4 international/ 8 European power sockets including USB ports – charging all your gadgets at the same time has never been easier!
For those who like to spend a bit more time checking settings, preparing their cameras or reviewing photos, the benches and chairs are the perfect spot to "work" even if you're on holidays. You will also find basic tools, a drying cabinet, tv, computer and fish ID books in our camera room. Our gift shop includes diopters, float arms and torches in case you have lost something or forgotten it at home.
Our huge rinse tanks can be found in front of the camera room so that your toys can be cleaned straight after coming back from diving, including an air gun in case you need it. With lots of seating spaces either inside or outside of the camera and close by power points, we've hopefully created the perfect environment for you to work on your pictures and take home some great shots from your Lembeh dive trip!