Home > Diving Indonesia > Indonesia Liveaboards
MSY Damai II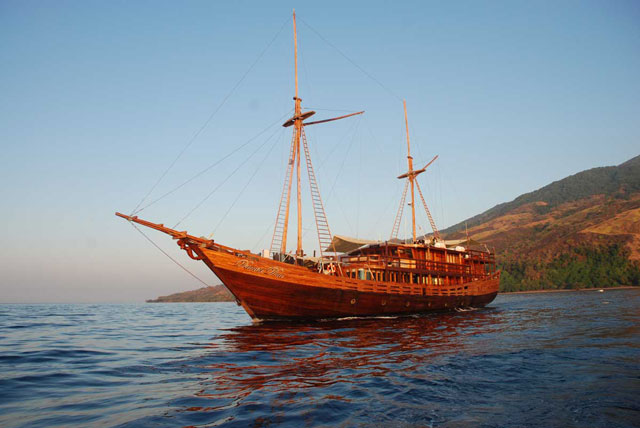 Dive Damai's newest vessel. MSY Damai II, has been constructed in Tanjung Bira, South Sulawesi, by Pak Hadji Baso. Pak Hadji Baso is one of the most respected master boat builders the traditional Indonesian boat building comunity of Bira and was the builder of Dive Damai's first vessel, MSY Damai I.
MSY Damai II has a deck length of 40 meters and a beam of 9 meters at its widest point. It has been built to an uncompromising standard and fitted out with all the latest diving, navigation and safety equipment to ensure that the level of service appreciated on our first vessel is maintained and, where possible, improved upon. Driven by one 640 horse power Mitsubishi engine the vessel cruises at 10 knots. Boasting three generators, water makers, plenty of fuel and fresh water storage and a centralised marine air-conditioner, the vessel will feature two double-bed stern staterooms and four below deck cabins.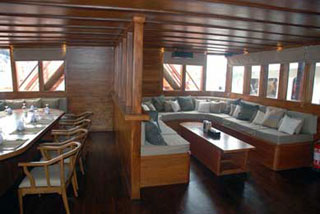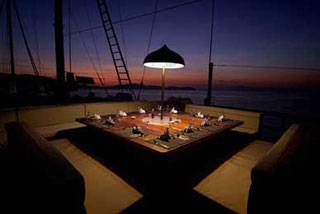 The below deck accommodation has been designed to accommodate single/twin occupants in a level of luxury not seen on another vessel in Indonesia. Each cabin boasts a private shower and separate head with a queen-size bed and a separate day bed, the cabins measure approximately 20sq.mts (225 sq.ft) each and have been finished with the highest quality furnishings.
Two cabins are intended for single occupancy at no extra charge for this service to the customer. The stern staterooms are over 400 sq.ft each and boast their own private deck with loungers, a super-king size bed, day beds, two desks and separate shower and head. The dive systems have been made even more accommodating on the new vessel. The dive station is larger and is served by large individuals rinse tanks.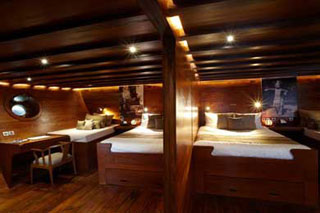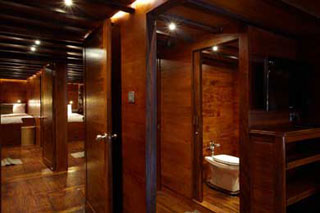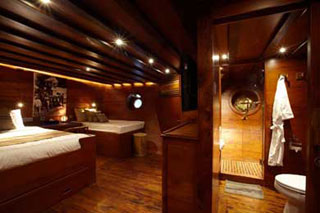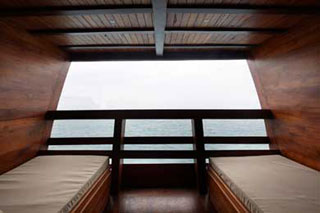 The camera room has been enlarged also. The 4 diver to 1 guide ration that our customers enjoy so much on the MSY Damai I has, of course, been maintained and we have added 2 custom designed high speed tender boats. The new vessel is slightly larger than the first ensuring three large outside deck areas with an outside dining facility, our famous massage and spa treatment area and plenty of extra lounging and sunbathing space. The crew to passenger ratio will be the same as our first vessel and we hope the new systems will ensure an even more enjoyable cruise for both our returning and new guests.