Home > Diving Indonesia > Indonesia Dive Resorts
Coral Eye
Bangka Island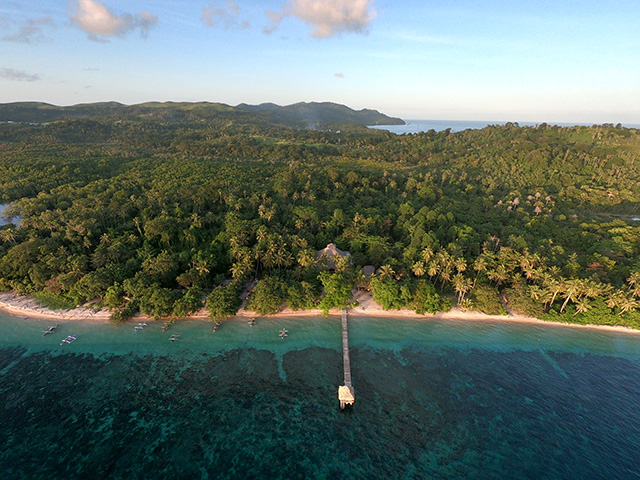 Coral Eye is a unique dive resort on Bangka Island, North Sulawesi. The relaxed atmosphere and warm, friendly service will ensure guests feel at home in the beautifully designed and comfortable accommodation.
Originally founded as an outpost for marine studies, today Coral Eye Bangka is a melting pot of passionate travellers, dive enthusiasts, underwater photographers and marine biologists.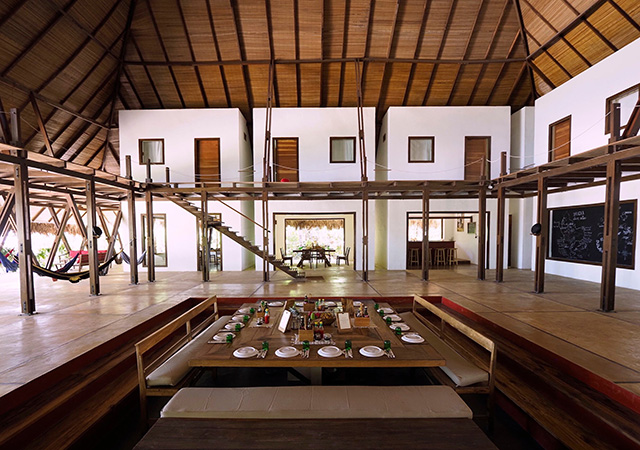 Accommodation
Six rooms are located on the first floor of the main building, where the smooth wooden floors mean you can enjoy barefooted luxury. The Sea View Room and the Double bedroom garden Villa are detached from the main structure, providing guests with more privacy. The minimal furniture lends itself to a sense of less-is-more living.
Studio Superior Room
A comfortable and extra spacious room of 50m2, consisting of two cubes in the main building. A large bedroom with separate lounge area and work space and an ensuite bathroom.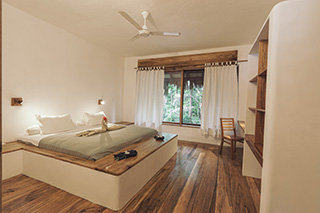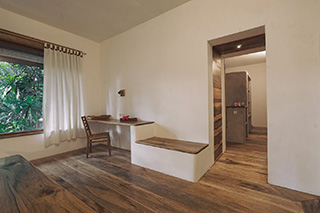 Superior Room
A spacious and comfortable room with the choice of two single extra wide beds or a double bed. Located on the first floor of the main building.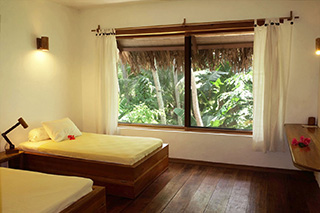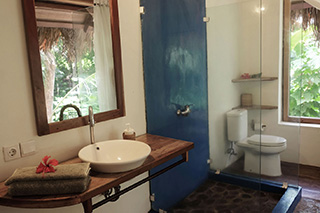 Sea View Superior Room
This room offers a private terrace with a beautiful view of the sea and the beach. Located on the first floor of the Diving Center.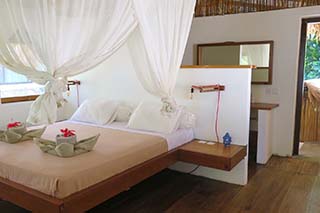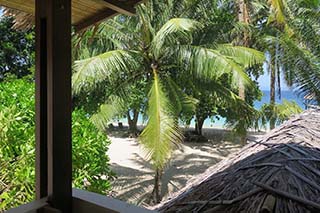 Double Bedroom Garden Villa
A private house in the Coral Eye garden that consists of two individual Superior rooms and a common living area. Perfect for families or couples of friends.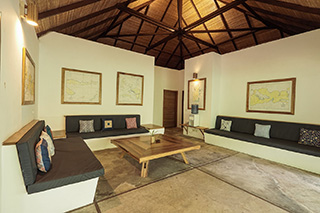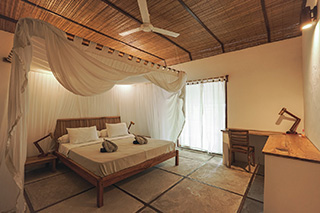 Dive Center
Our dive center has a terrace right on the beach and a wet room where each guest has his own space to wash and store their diving equipment. A cameras room is available for photographers.
We prefer to focus on small groups (max 4 divers per guide) to guarantee a highly individual service. Our local guides, all certified Dive Masters, have a wealth of experience in diving the waters around Bangka Island!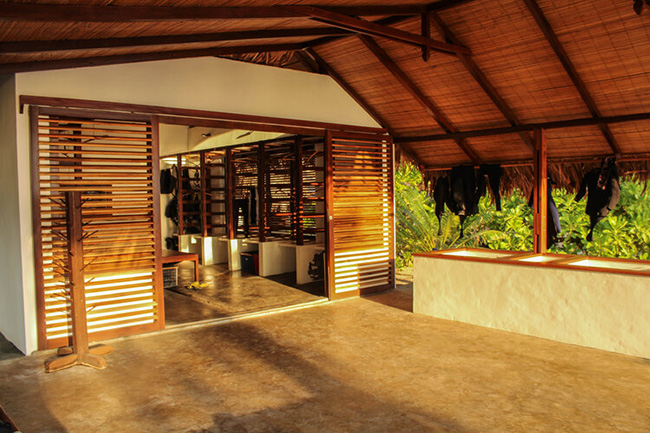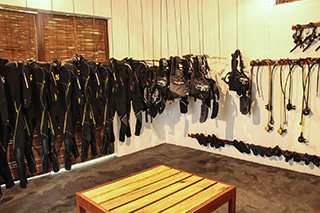 Dive Boats
Building boats is our passion.
All our diving boats have been built handcrafted by local carpenters in our shipyard and have been designed to offer maximum comfort to scuba divers with an easy back-roll entry.
They are equipped with sun deck and a shaded area that can easily accomodate six/eight divers.
Each boat is provided with safety equipment (O2, first aid kit, life jackets and VHF radio)