Home > Diving Indonesia > Indonesia Dive Resorts
Murex Manado Resort
Manado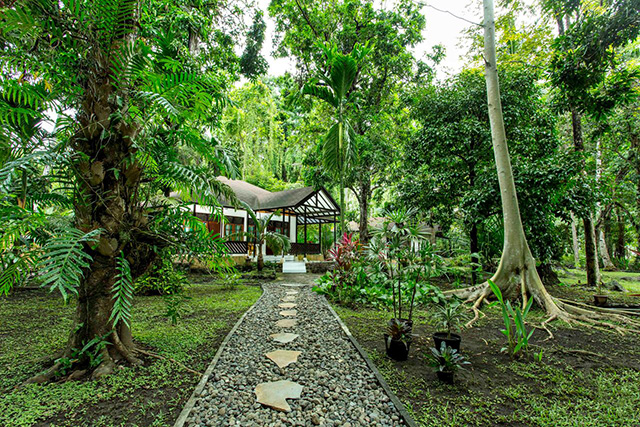 Murex Manado Resort is an equatorial paradise located in Kalasey, 30 minutes southwest of Manado on the waterfront facing Bunaken National Park and Manado Tua Island. An ideal vacation venue for romantic honeymoons, diving adventures, snorkelling, family vacations, eco-touring or just pure relaxation.
About Murex
Murex was founded in 1987 by Dr. Hanny Batuna and Mrs. Batuna. Dr. Hanny was a keen recreational diver and one of the first conservationists in the area.
We are a small and friendly family-run resort in Manado, North Sulawesi that has been operating since 1987. Because we're situated in one of the world's most spectacular diving areas, we can offer our guests a unique and unforgettable diving experience.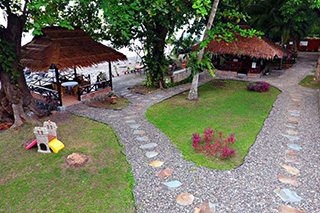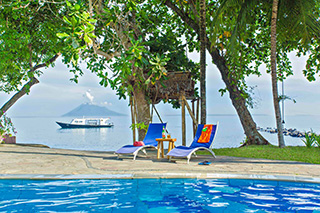 Bungalows
Located in a "botanical garden," our fifteen bungalows are surrounded with wildflowers and orchids. Three rivers run through the property, diverted to make Koi ponds, creating soothing brooks for a relaxing, peaceful atmosphere. We have twelve garden-view bungalows and three ocean-and-pool-view bungalows. All guest rooms include 24-hour electricity, en-suite bathroom with hot water, air-conditioning, a king-size bed or twin beds, verandah, wardrobe, table and chair, refillable bottles of water, and complimentary tea and coffee. Our ocean-view bungalows have open air showers.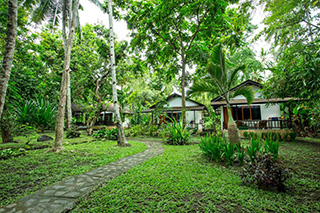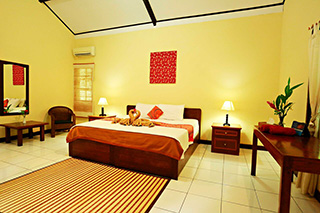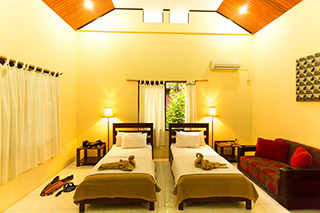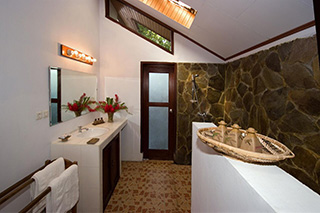 Our Dive Center
Murex Manado is a PADI facility. Murex Dive Center is also an Aqua Lung partner center and offers full dive equipment rentals. We stock many spare parts that are available for sale and you can always rent a torch for a night dive. The equipment rinsing/drying facilities are only steps from the boat!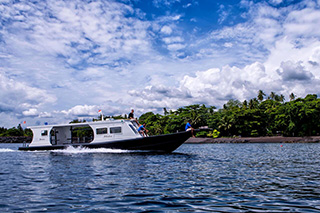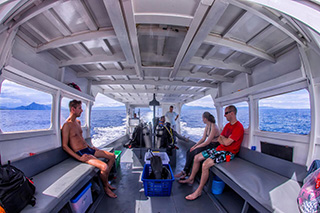 Diving
Murex offers diving and snorkeling in renowned Bunaken Marine Park, trips to Bangka Island off the tip of North Sulawesi, the Lembeh Strait, where curious divers can interact with the smallest and strangest critters. Scientists believe Lembeh Strait has the highest concentration of unusual marine life found anywhere on the planet, with the visibility and warm water to make exploration comfortable and exciting, making for some of the world's best diving. Imagine exploring three distinctive dive destinations in one land-based holiday. Sound interesting? Try our Passport to Paradise package and dive them all! We'll take care of everything you need, and with the free night offer, it's a more affordable trip than you might expect for an exotic diving vacation in Indonesia.