Home > Diving Indonesia > Indonesia Dive Resorts
Kalimaya Dive Resort
East Sumbawa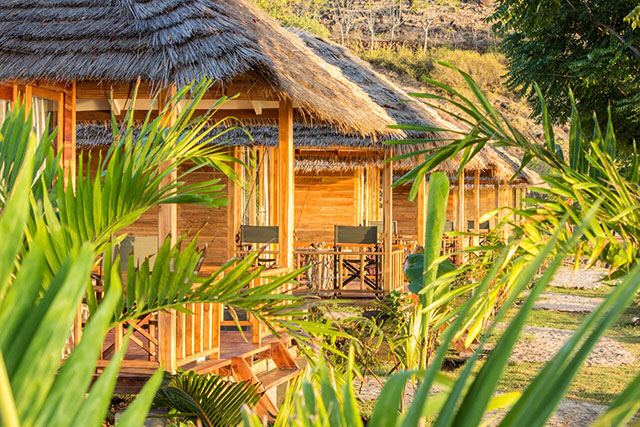 Kalimaya Dive Resort was shaped by the vision of 6 diving professionals, who, with a love of the ocean, craved to deliver the ultimate diving experience to an uncharted frontier area, free of other divers and resorts to ensure privacy and satisfaction.
Located in East Sumbawa - to the east of Bali and Lombok and to the immediate west of Komodo national park and Flores island - getting to Kalimaya Dive Resort is surprisingly easy.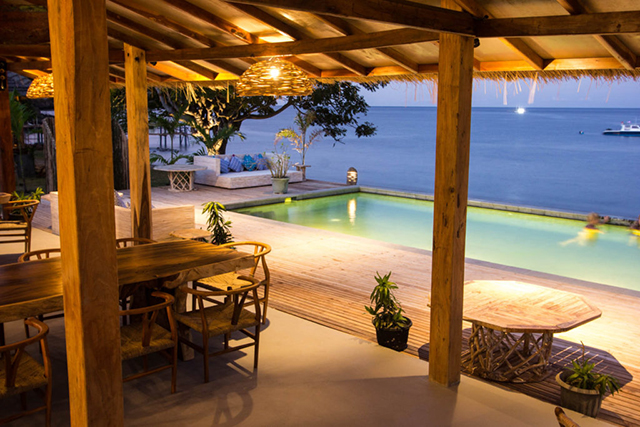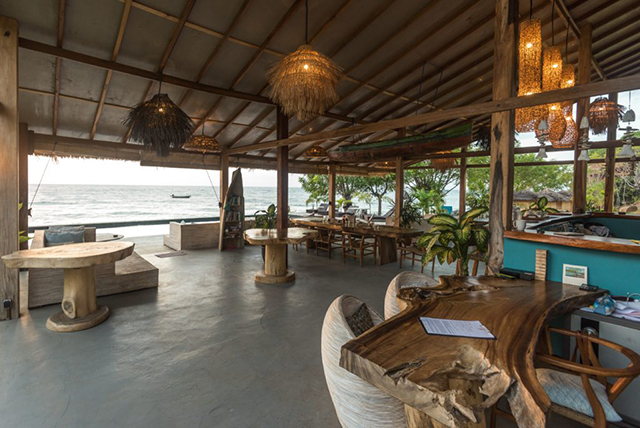 Accommodation
Wake up to the sun over Komodo. Situated facing east, all of our bungalows have a direct ocean view so that you can wake up to the sun rising over Komodo Island and Gili Banta and fall asleep to the sound of waves lapping on the ocean.
Through our extensive planning and development, we have made sure to source all available materials from local communities on Sumbawa Island. Our bungalows have been traditionally constructed by Indonesian teams using a combination of Teak and Mahogany sourced from local farms. They have been designed to offer the utmost guest satisfaction while fitting into the natural surroundings full of local flora and fauna.
All of Kalimaya Dive Resort's spacious waterfront bungalows are over 30 square meters with large queen sized beds, air conditioning, blackout curtains, private bathrooms including an open outdoor shower, plenty of storage space, a work desk and chair perfect for photo editing, and a beautiful private covered terrace to relax after an amazing day of diving.
If you are solo-travelling or looking to share accommodation with a friend, our bungalows can be modified to provide twin accommodations as well.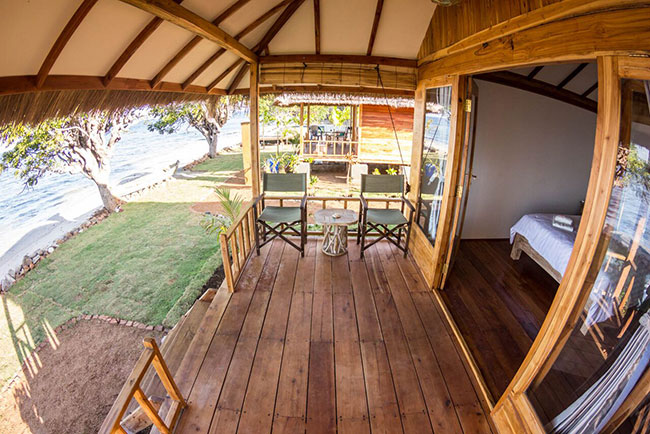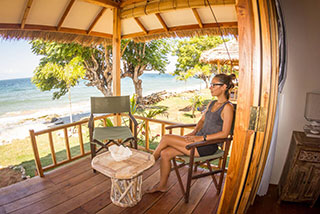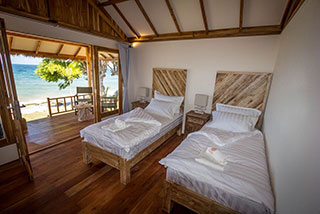 Restaurant & Lounge
The Kalimaya restaurant and lounge is a beautiful open space where guests can relax in comfort enjoying a drink by the pool, relaxing on the sofas reading a book, or socializing.
As a small resort, all meals are served family style on our giant communal table. We offer a variety of dishes influenced by Indonesian, Asian, and international cuisines to keep your taste buds entertained.
Located between two small villages which primarily rely on fishing and farming to survive, we try to locally source as many ingredients as possible. By developing connections with these villages it not only provides the opportunity to support the local community, but it also provides the freshest ingredients available to make the most delicious food. All fish is sourced by traditional practices, usually via outrigger boat using a small net, or a canoe with a single line and hook.
At least once a week we offer a barbeque night giving you the chance to enjoy local grilled chicken, fish, and vegetables.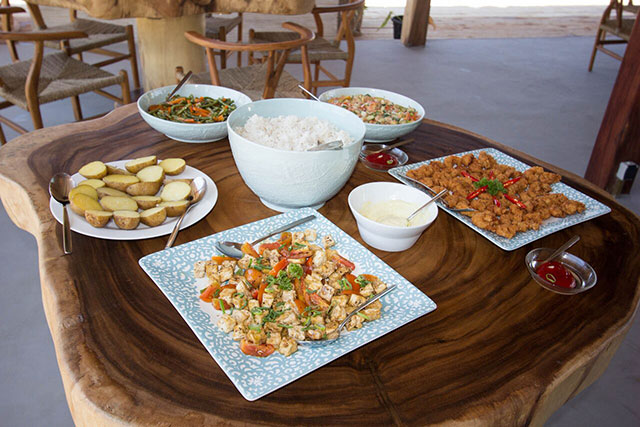 As part of your stay you will be provided with breakfast, lunch, and dinner as well as coffee, tea, and drinking water for your enjoyment, free of charge in the restaurant. Soft drinks, fresh juices, local beer, wine, and additional snacks are available for purchase throughout the day. Should there be a special dietary requirement, we can cater for your needs with advanced notice.
Diving
We are happy to announce that Kalimaya Dive Resort has been granted the honourable PADI 5* Resort status. This is great news as it coincides with the completion of our new dive center and camera room, along with new staff accommodation and prayer room.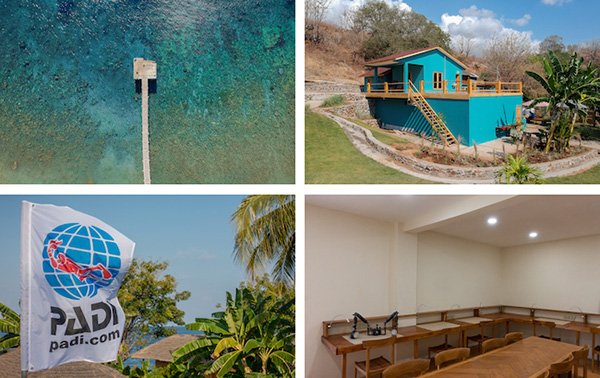 Located in the heart of the coral triangle, Indonesia has some of the greatest marine biodiversity in the world. For this, Kalimaya Dive Resort is perfectly located to provide next level diving year round. At Kalimaya dive resort you can enjoy three distinct types of diving: macro/muck diving, current diving, and coral diving.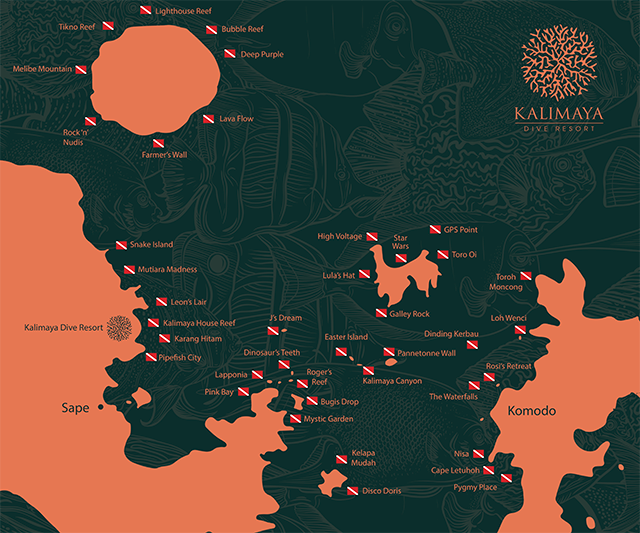 View Large Map
Macro/muck diving is a style of diving where we explore a reef environment to find the weird but wonderful life forms that inhabit these sandy reefs. Our house reef has already provided the following: Bumblebee Shrimp, Paddleflap Rhinopea, Lacy Rhinopea, Candy Crabs, Starry Night Octopus and Bobtail squid among others. Sangean Volcano provides a breeding ground for every nudibranch possible (we counted 35 species on our last visit!) along with Wunderpus, Frogfish and so much more... We recommend Kalimaya House Reef, Lapponia, Pipefish City, Disco Doris and any site located on Sangean Volcano.

Current diving is what the Komodo National Park and Gili Banta are particularly famous for. This style of diving includes drift dives, where we can explore a vast expanse of the reef while letting the current push us along, and pinnacle dives where we stay in one spot to allow the currents to wash past us, bringing in nutrients and big schools of fish. These areas are bringing to us bigger, pelagic creatures including but not limited to blacktip, whitetip and grey reef sharks, oceanic and reef manta rays, mobula rays, eagle rays, schooling tuna and jack fish to name a few… but don't take our word for it, come see it yourself! Highlights include Galley Rock, Mexican Hat, Rollercoaster, Pannetonne Wall and The Waterfalls.

Coral diving is a nice relaxed way to explore the beautiful underwater gardens and coral reef habitats. Here we take our time to explore sloping reefs, walls, pinnacles, and caverns to enjoy the flora and fauna of these underwater jungles. Get ready to be amazed by some of the healthiest corals in the world which beautiful reef fish and turtles call home. Kalimaya Canyon, Roger's Reef, Easter Island and J's Dream are particular sweet spots in this category.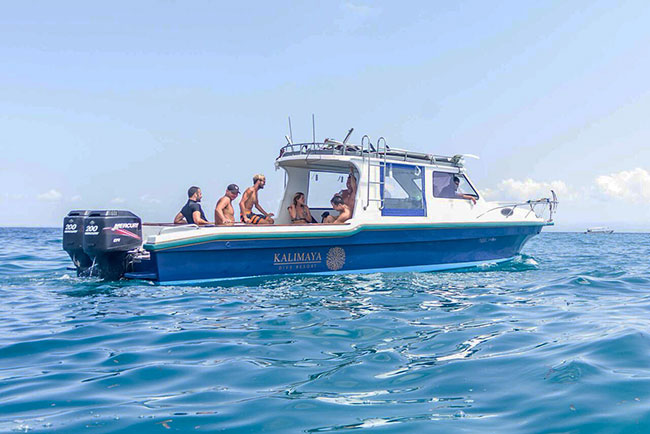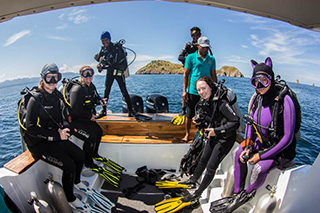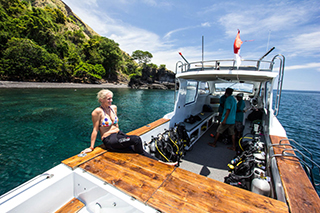 What's new for 2019:
We will be offering NITROX via our new NITROX membrane system. We will also offer the NITROX certification for those wanting to try diving with enriched air.

We have updated our family policy, allowing greater opportunity for your guests and their families to enjoy Kalimaya Dive Resort together.

We are now offering boat trip night dives to a nearby dive site for USD $40 per diver, minimum 4 divers on the boat.

We have discovered over 20 new dive sites around Sangeang Volcano, Gili Banta, Pulau Kelapa, and the Sumbawa coast.

We will be updating the rooms so that every room will have personal mini-fridge, complete with an individual coffee station for guests to enjoy a morning coffee on their balcony.

Community outreach will continue through diving education amongst other programs. With the successful PADI Open Water Certification of 5 Indonesian staff members in 2018, we will continue this to hopefully have all staff OW certified in 2019. One of our employees, Alex, a former boat boy from the nearby village who was part of the initial 5 will continue his diving education and become a certified professional Divemaster working at Kalimaya Dive Resort!