Home > Diving Indonesia > Indonesia Dive Resorts
Mimpi Resort Menjangan
Bali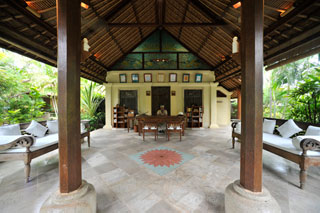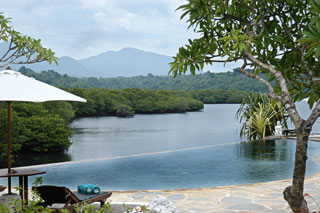 Hidden away on Bali's north coast, just opposite Menjangan Island, the Mimpi Resort Menjangan. Away from Bali's tourist centers, Mimpi offers an unforgottable holiday experience with its diving facilities, unique Balinese villas, and abundant natural hot spring. Truly, a one-of-a-kind hideaway resort in Bali. Here you will find 24 courtyard villas that feature their own hot tub from the local thermal spring and 30 patio rooms with a large hot water pool in landscaped gardens. Mimpi Resort Menjangan is the ideal setting for canoeing, fishing and for those who prefer to stay on land, an exploration of the flora and fauna of Bali Barat National Park or a visit to the famous Balinese temple, Pura Pulaki.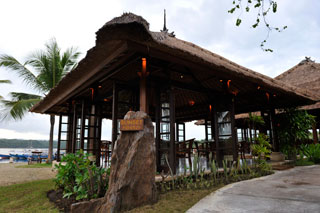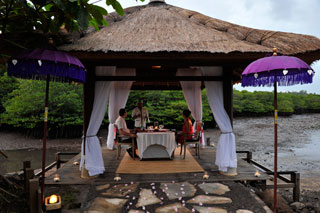 The diving around the island of Menjangan is fabulous and protected from wind & current by the island. The crystal clear waters are surrounded with underwater walls, slopes and caves. The excellent blue visibility offers some of the best diving experienced in Bali. For non-divers, snorkeling and picnic trips to Menjangan Island can be arranged with rental equipment and lunch box.
This is a remote and serene alternative to the more touristy areas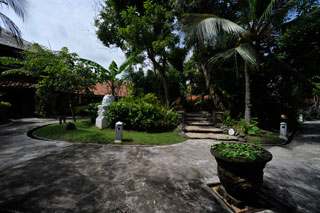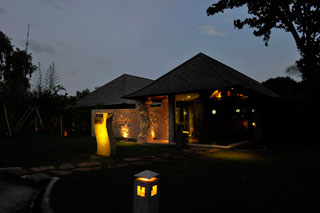 Dive Center
A fully-maintained PADI Dive Center is available on site to cater both beginner and experienced divers. Safety and easy diving begins with well-trained and attentive staffs and professionals as well as well-maintained equipments and standards. Daily boat dive arrangement is made to go to the famous Menjangan island. Boat is arranged to depart at 09:00 am after breakfast directly from the resort's beach. It will approximately take 30 minutes to the island. For two dives, arrival back to the resort is approximately 2:30 pm so that an ample of time is still available to enjoy the resort. Soaking in the hot spring after diving is our unique privilege.
Secret Bay or Mimpi Channel just across the resort bay can be easily explored from the resort. For non-divers but watersport enthusiasts, snorkeling, canoeing or sea-biking is an ideal option.