Home > Diving PNG > PNG Land Tours
Trekking in Tari- Home of the Huli Wigmen: 4 Days/3 nights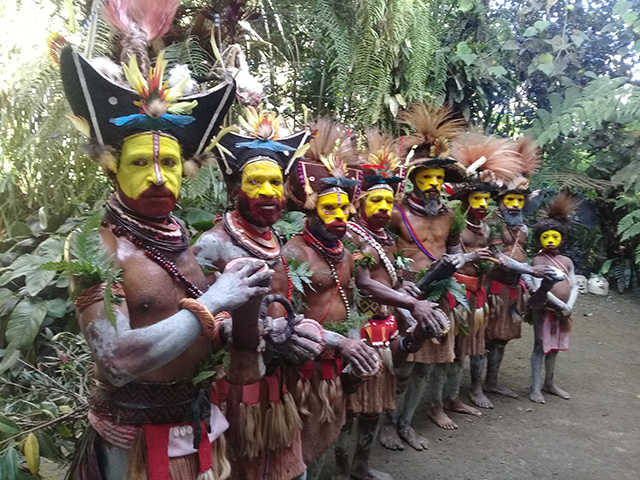 Itinerary
Day 01:
Fly Port Moresby to Tari
Arrive Tari airport, guide meet and transfer to South Koroba, Hetamali Village. Afternoon venture by foot to villages and visit the fortune tellers skeleton hut.
Overnight at Lakwanda Village Lodge with meals.
Day 02:
Trek along to Lake Mybiri Lake and return to Lakwanda Lodge
Ovenright at Lakwanda Lodge with meals
Day 03:
Trek or walk to Toki village and walk along the forest to Tagali Bridge.
Morning walk to Tagali river and canoe ride across 5 minutes ride and walk into Tiki Village, explore the native village and proceed to Tokia Birdge, have a traditional cooked under the earth oven" mumu" lunch at Tokia village and return walk to Lakwanda Lodge.
Day 04:
Transfer to Tari airport for your return flight out.
COST: Twin Share $1,110 per person based on 2 persons
Includes: twin Share Accommodation, All Meals, Tours, Transfers, Guides and porters, site fees
For more information
Contact:
Dive Discovery
@
1 800 886-7321
(415) 444-5100
or
Request Info