Home > Diving PNG > PNG Adventures
PNG Bird Watching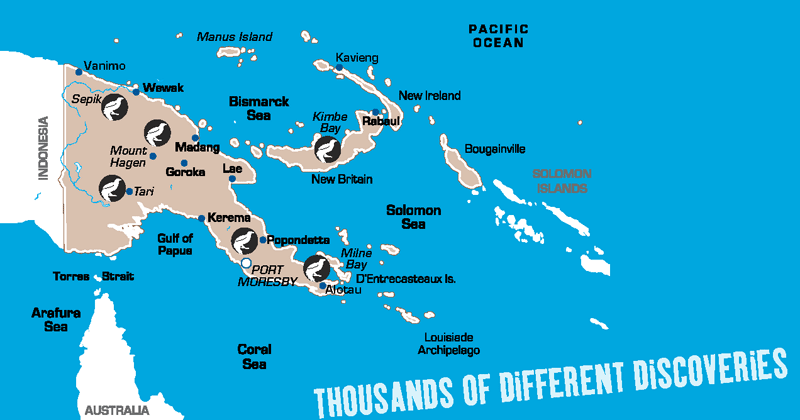 BIRDING REGIONS OF PAPUA NEW GUINEA
Port Moresby
Black Berrypecker, Grey-headed Mannkin, Papuan Frogmough, Barred Owlet-nightjar, Brown-headed- Paradise-kingfisher, Yellow-breasted Boatbill, Whitebellied Whistler, Hooded Pitohui, Orange-fronted Fruitdove, Eastern Graceful Honeyeater, Fawn-breasted Bowerbird, Crinkle-collared Manucode & Raggiana Bird of Paradise.
Kimbe Bay
Melanesian Scrubfowl, Nicobar Pigeon, Pied Coucal, Island Monarch, Ashy Honeyeater, Red-knobbed Fruit-dove, Island Imperial-pigeon, Blue-eyed Cockatoo, Eastern Black-capped Lory, Buff-faced Pygmy-parrot, Violaceous Coucal, New Britain Boobook, Bismarck Kingfisher, Blackheaded Paradise-kingfisher, White-mantled Kingfisher, Lesser Shinning Flycatcher, New Britain Friarbird, Scarletbibbed Honeyeater, Bismarck Flowerpecker & Buff-bellied Mannikin.
Tari
Forbes's Forest-rail, Papuan Lorikeet, Red-breasted Pygmy-parrot, Brehm's Tiger-parrot, Scooty Owl, Papuan Boobook, Spotted Jewel-babbler, Blue-capped Ifrita, Wattled Ploughbill, Yellow-browed Honeyeataer, Tit Berrypecker, New Guinea Wood-swallow, Archbold's Bowerbird, Lesser Melampitta, Loria's Bird of Paradise, Short-tailed Paradigalla, Ribbon-tailed Astrapia, Stahphnie's Astrapia, Lawes' Parotia, King of Saxony Bird of Paradise, Superb Bird of Paradise, Black sicklebill & Blue Bird of Paradise.
Manus Island
Manus Boobook, Superb Pitta, Manus Friabird, Meek's Pygmy-parrot, Admiralty Pied Monarch, Claret-breasted Fruit-dove & Black-headed White-eye.
Milne Bay
Claret-breasted Fruit-dove, Pinon Imperial-pigeon, Eastern Black-capped Lory, Buff-faced Pygmy-parrot, Golden Monarch, Grey-bellied Longbill, Curl-crested Manucode & Goldie's Bird of Paradise.
Middle Sepik
Dusky Lory, Blyth's Hornbill, Papuan Harrier, Black-browed Triller, Grand Mannikin, Edward's Fig-parrot, Lesser Black Coucal, Spotted Whistling-duck, New Guinea Scrubfown, Red-legged Brush-turkey, Victoria Crowned Pigeon, Glossymantled Manucode & Twelve-wired Bird of Paradise.
Mt Hagen
Papuan harrier, Chestnut Forest-rail, Goldie's Lorikeet, Papuan Lorikeet, Mountain Owlet-nightjar, River Flycatcher, White-winged Robin, Rufous-naped Whistler, Black Sittella, Belford's Honeyeater, Grey-streaked Honeyeater, Red-collared Honeyeater, Fan-tailed Berrypecker, Crested Berrypecker, Mountain Firetail, Crested Bird of Paradise, Ribbon-tailed Astrapia, King of Saxony Bird of Paradise & Lesser Bird of Paradise.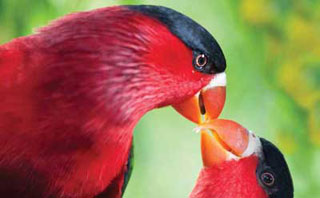 A HUNDERED DIFFERENT SPECIES
Bird Watchers will be amazed by Papua New Guinea, home to around 700 species of birds including 35 of the 44 species of Bird of Paradise and hundreds more unique finds. Located in the center of the Asia-Pacific region PNG shares an ecology more similar to that of Australia than South East Asia. Location, isolation & dramatic landscapes all lead to the perfect environment for twitching!
From North America, PNG is accessible via Hong Kong, Singapore, Japan, Australia, the Philippines, Malaysia and The Solomon Islands.
DISCOVER OUR DIVERSITY
The variety of locations available in Papua New Guinea provides endless opportunity for birdwatchers. It is understood that PNG is home to such a thriving bird population due to specific climates favored by our endemic species and the lack of predatory animals that would otherwise threaten flock numbers. Birding is available all throughout the country from coastal and island locations right up to the rugged peaks of our highlands with a diversity of birdlife throughout.
PNG is particularly famous for endemic species such as the Purple Bellied Lory or Blue Bird of Paradise and rare finds including the Hooded Pitohui, the worlds first documented poisonous bird! Visitors are excited by the prospect of sighting any species from the elusively rare Beck's Petrel to the more common yet stunning Victoria Crown Pigeon Birding Seasons -Tour operators run specific birding tours at intervals throughout the year however independent birding journeys are available anytime throughout the country.
Key bird species possible to see [pdf file]
Temperatures - Costal regions experience a tropical climate year-round with temperatures varying between 75° F - 85° F. If venturing to the highlands prepare for mid 60° F during the day with cooler evenings. Dry season is May - November
Luggage - For domestic flights within PNG, standard luggage allowance is 35lbs and carry on luggage is restricted to 15lbs. It is recommended binoculars and camera equipment is well packed and secured if checking is required. Consult your airline before departure on specific restrictions for your flight.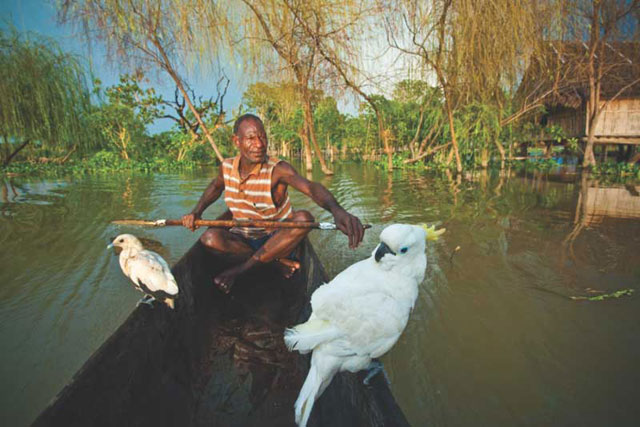 CHOOSE YOUR EXPERIENCE
A variety of accommodation options are available throughout the country, many of which operate professional birding tours for guests. Additionally hotels and tour operators can add any number of activities to compliment a birding itinerary such as Hiking or learning about the World War II history of Papua New Guinea.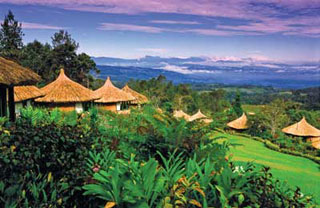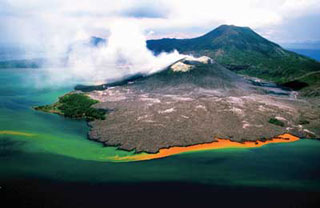 Birdwatchers to PNG may also take the opportunity to experience any number of our Cultural activities. With over 800 languages and 850 tribes in Papua New Guinea learning about the diversity of Papua New Guinean Culture is an exciting enhancement to your tour. Through Sing Sings (festivals) and village visits travelers can experience how Flora and Fauna (including the birds) are significant to the daily life of the Papua New Guinea people.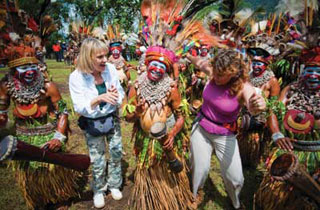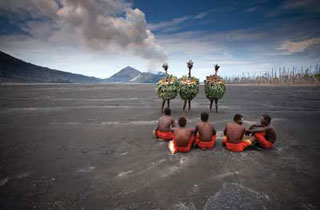 TOURIST VISAS
A 60 day visitor Visa is available on arrival for citizens of the USA and Canada. Visa on arrival is subject to a fee of 100 kina.
CURRENCY/CREDIT CARDS
The unit of currency in PNG is the kina. Most international currency travelers checks are accepted and banks can be found in all the major centers. Major credit cards are also accepted at most hotels, restaurants and travel agencies.
HEALTH REQUIREMENTS
Although water quality complies with World Health Organization standards, it is advisable for visitors to drink bottled or boiled water in towns and rural areas. Papua New Guinea is still classified as a malaria-prone zone, especially in the coastal wetland regions. It is advisable for all travelers to consult your doctor for precautions against malaria. Insect repellent, long sleeve shirts, trousers and enclosed shoes are all recommended as protection against mosquitoes. Travel insurance is recommended for all travelers to PNG.
Photos and information courtesy of Papua New Guinea Tourism Promotion Authority