Home > Diving PNG > PNG Culture
Kalam Festival
Dates: September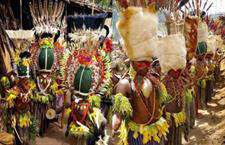 The Kalam Cultural Festival showcases the culture of one of Papua New Guinea's most fascinating ethnic groups – the Simbai people of Madang Province.
Now in its 12th year, the Kalam Cultural Festival is an annual event that runs for three (3) exciting days of traditional dancing, feasting, art and ritual displays.
Simbai is in the remote highlands of Madang and visitors will have to fly in from either Madang or Mt. Hagen.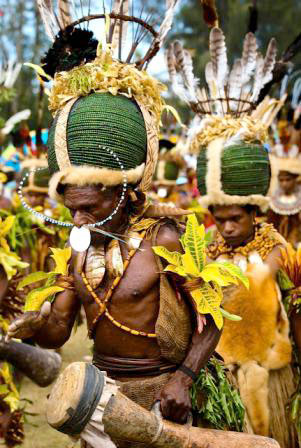 Photo: Simbai cultural performers. Photo: Melanesian Tourists Services