Home > Diving PNG > PNG Dive Resorts
Loloata Island Resort
Port Moresby
Port Moresby is the largest city in Papua New Guinea and the location of the International airport.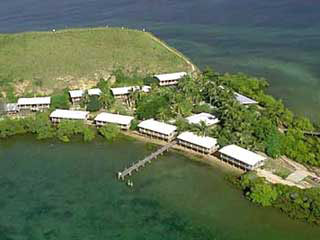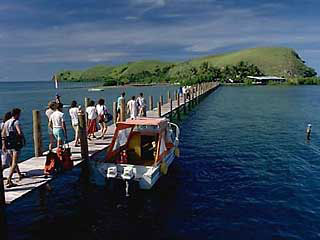 Loloata offers the unique qualities of convenience and natural beauty. The resort island is only 15 minutes from the international airport in Port Moresby, but you'll feel like you're a world away on this beautiful Melanesian garden isle.
Loloata and its surrounding reefs and islands are the perfect nature study and are regularly visited by botanists, marine biologists and others with a special interest in our flora, fauna and rarer marine species.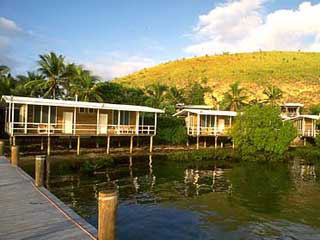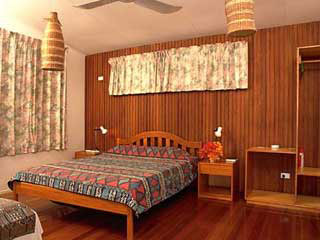 A Divers World
Needless to say, in such an aquatic wonderland, there is a world of discovery for snorkeling and scuba diving enthusiasts. Local divers, island guests and our scuba schools enjoy escorted trips to nearby reefs and Lion Island, which is famous for its many species or hard corals.
And for the initiated, Loloata's world class scuba services offer adventurous wreck dives throughout Bootless Bay, night dives and superb diving excursions to nearby Horshoe Reef Marine Park.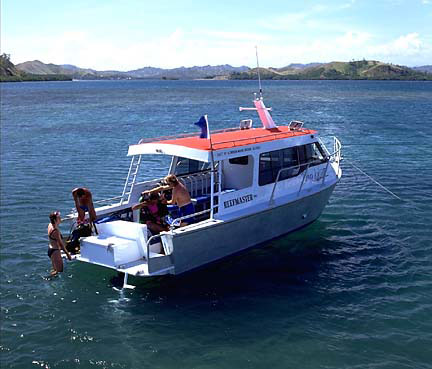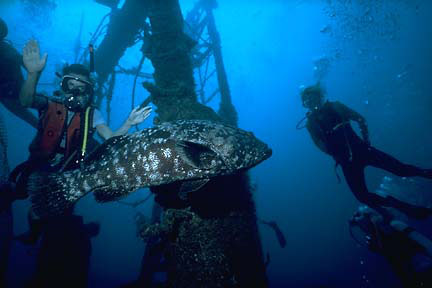 Loloata's dive operation operates two dive boats. "Dive Loloata" is a purpose-built 9 meter aluminium monohull, designed to cater for ten divers and three crew. "Dive Loloata" features a cruise speed of 20 knots, comfortable seating and tank racks, hot shower, camera rinsing facilities and dual re-entry ladders. GPS, depth sounder, plotter and radios complete the navigation equipment. "Dive Loloata" operates to more than 30 moored dive sites all within 10 to 30 minutes of the resort. The second boat is a 7 meter fiberglass banana boat powered by a diesel outboard, able to carry 5 divers plus crew at 15 knots.