Home > Diving PNG > PNG Culture
Paiya Mini Show
Dates: August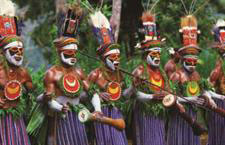 The Paiya Mini Show is a cultural event staged annually in Paiya Village, Western Highlands Province.
The show is a full day celebration of Highlands culture.
Cultural groups participating include the Sili Muli of Enga, Asaro Mudmen of Eastern Highlands, the Huli from Hela, Skeleton Spirit Dancers from Simbu and various groups from the Western Highlands.
Take part in a traditional Highlands 'mumu' feast and meet some of the wonderful locals who always have interesting stories to share.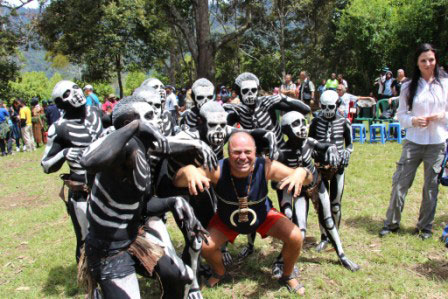 Above: Skeleten Spirit Dancers from Simbu. Photo: Colin Taimbari