Home > Diving PNG > PNG Culture
Enga Show
Dates: August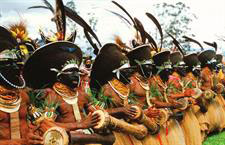 The Enga Province in Papua New Guinea will be hosting its annual cultural show in August.
Wabag Town will be the venue where the event will be staged. The central location offers the people of Enga the ideal opportunity to come together in a spectacular display of cultural unity.
Enga is the northern most province in the Highlands region and is the only province in Papua New Guinea where the people speak the same language - making them the largest ethnic and linguistic group in the nation.
However, there are slight variations in culture that the show hopes to capture and portray from the communities living in the five districts in the Province.
At the show visitors will be privileged to see the amazing Sili Muli dancers of Enga with their iconic black painted faces and unique headdresses.
Enga is a province of stunning natural landscapes and rich cultural heritage. Although Enga is one of the fastest developing provinces in the Highlands due to the mining developments in Porgera, Enga remains a scenic place of lush green mountains and is home to the rare orchid Dendrobium engae - only found in Enga. The beautiful orchid features prominently on the flag of the Enga Province.
Discover the best of Enga culture at this exciting show in Wabag Town, Enga Province.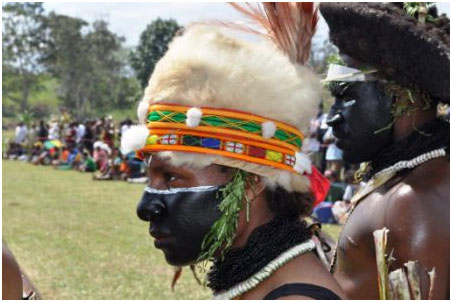 Above: Young Enga lady in traditional dress. Credit Pauline Riman