Home > Diving PNG > PNG Culture
Hagen Show
Dates: August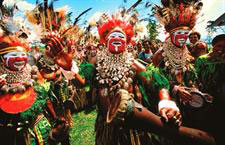 Tribes from all over the Western Highlands Province of Papua New Guinea and other neighbouring tribes from the Highlands region will gather in the township of Mt. Hagen to put on exciting cultural performances involving traditional dances, singing and ritual - rivalling that of the Goroka Show.
The Hagen Show was first staged in 1961 before PNG's Independence as an event to unify tribes.
Local entertainers from the modern music scene will perform during the show. Arts and crafts will also be on display.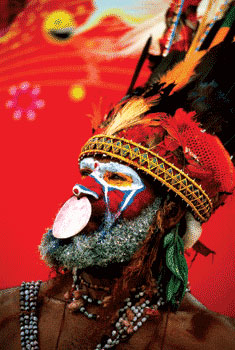 Above: Man from Melpa, Western Highlands Province. Credit David Kirkland