Home > Diving PNG > PNG Adventures
PNG Scuba Diving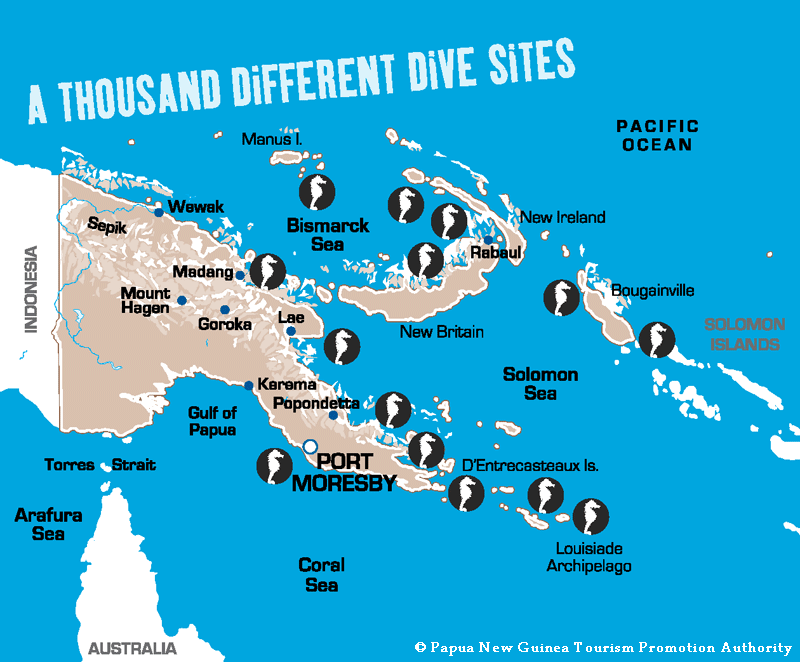 A Hundred different islands
Located in the Coral Triangle, the center of the Asia-Pacific region, Papua New Guinea is said to have the highest array of tropical fish and corals in the world! Encouraged by the constant movement of the surrounding Bismarck, Coral and Solomon Seas, there are a stunning array of species to be discovered. Everything from tiny Pygmy Seahorses and Nudibranchs to the magnificent whale shark can be encountered by diving Papua New Guinea.
From North America, PNG is accessible via Hong Kong, Singapore, Japan, Australia, the Philippines, Malaysia and The Solomon Islands.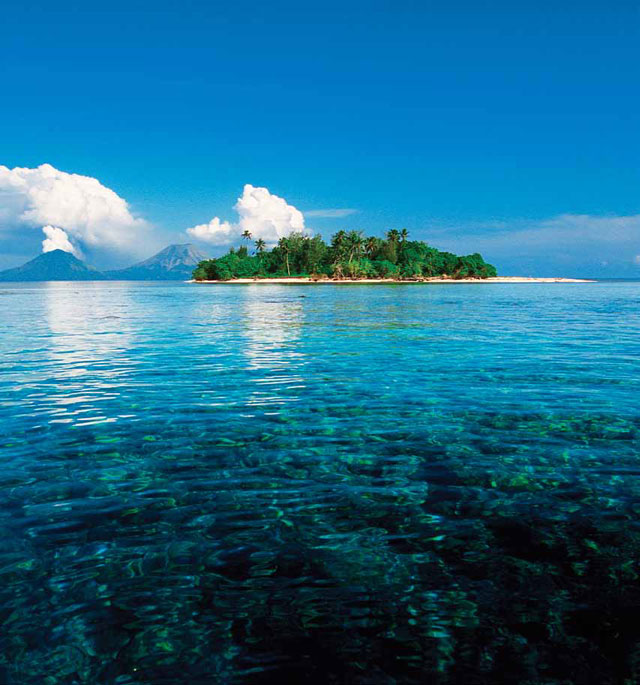 Discover our waters
Diving in Papua New Guinea is available year-round through resorts, dive centers and liveaboards with prices to suit all budgets. Operators provide resort courses, fully equipped dive shops; well-maintained gear for hire and several have facilities such as Nitrox, rebreathers, and E6 camera processing.
All dive operators focus on personal attention in a relaxing environment adhering to PADI and NAUI guidelines. Excellent quality of service can be expected on any dive vacation to PNG.
Dive Seasons - Diving is possible year-round with optimal seasons of April - June and September-December.
Water Temperatures - Consistent 79°F along the edge of the Coral Sea and up to 87°F in the Bismarck Sea.
Topside Climate - Coastal regions experience a tropical climate year-round. Temperatures on the coast may vary between 75°F - 85°F. If venturing to the Highlands prepare for mid 60ºF during the day with cooler evenings. Dry season is May - November.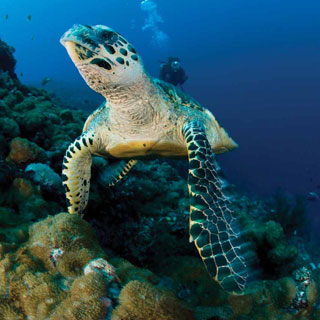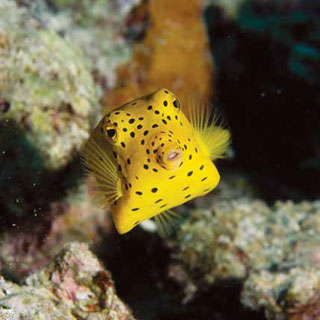 Visibility - Dependent on area, expect anywhere from 50 - 150 Feet.
Suit - 3mm suits are available to hire from any dive operator.
Luggage - For domestic flights within PNG, standard luggage allowance is 35lbs. Divers are often able to enjoy an additional 33lbs if traveling with dive gear. Consult your airline before departure on specific restrictions for your flight.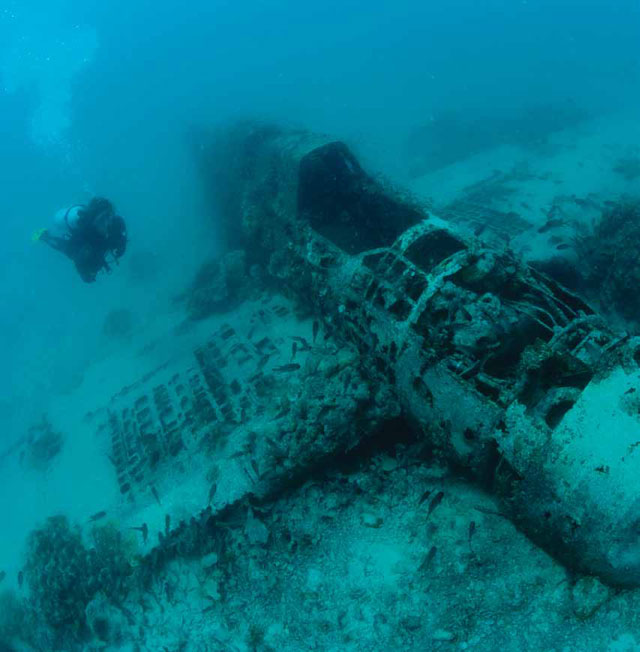 Photos and information courtesy of Papua New Guinea Tourism Promotion Authority