Home > Diving PNG > PNG Dive Resorts
Tufi Resort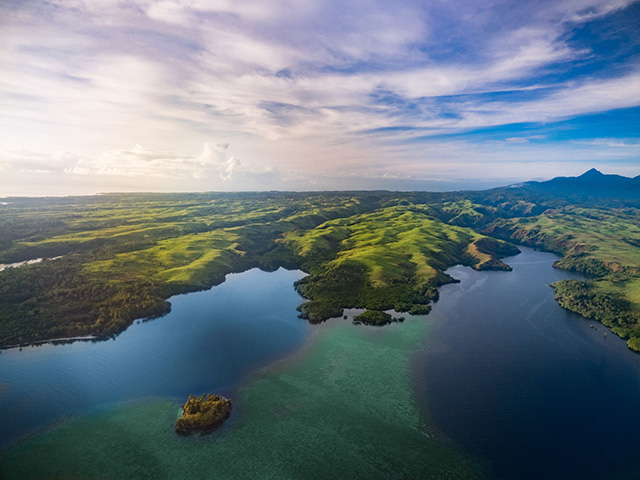 Tufi Resort in PNG is a personalized boutique resort, a hidden oasis, nestled atop a breath-taking fjord, with 180° panoramic views of the sea, fjords and mountains. Tufi Resort is a place that makes the outside world and all its daily stress seem a million miles away.
Located in Oro Province 250 miles due east of the capital Port Moresby and only 80 miles from the famous Kokoda Trail, Tufi Resort is the perfect place to rest the weary body after the challenges of trekking the trail.
Accommodation features include polished timber floors and all the creature comforts including insect screens, 24 hour electricity, air-conditioning, hot water, bedroom with ensuite, hair dryer bar fridge, coffee and tea making facilities. Most bungalows have verandahs overlooking the Coral Sea or Tufi fjord.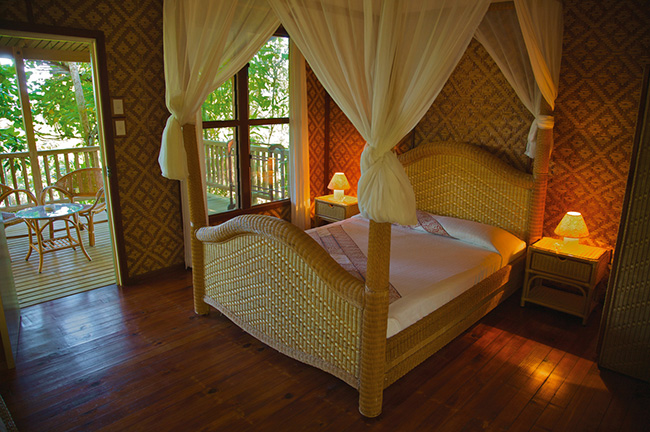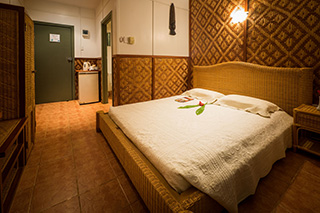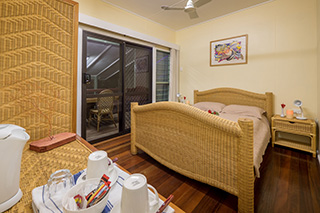 Resort amenities include a terraced BBQ area, in-ground pool with views of the fjord below, pool and table tennis, lounge bar area and library. The main building is of a colonial design with a comfortable large surrounding, cool breeze ways and natural lighting. Internally there is reception, gift shop, library lounge and TV and dining area.
Typically our guests dine on a selection of local seafood, vegetables and tropical fruits in the resort dining room or enjoy a BBQ grill on the fjord terrace, accompanied by a wide selection of wines and ice-cold beer.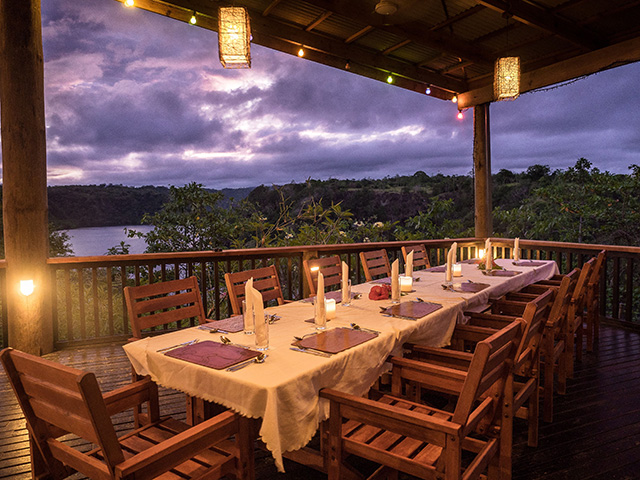 Diving
Tufi Resort offers a wide variety of diving experiences. These include diving the fiords to unchartered reefs and WW2 wrecks. Visibility of 30 metres plus and water temperatures of 26°C to 29°C are consistent all year round.
When scuba diving the fjords, experience the unique macro world and if in for a wreck dive you can check out the WW2 PT boat wrecks. Day or night you will find at the Tufi Wharf and fjords a wide variety of gobie, nudibranchs, mandarin fish, ghost pipe fish, pigmy seahorse and a plethora of other fascinating creatures. A wonderful array of sponges and shelf corals that line the walls of the tropical rainforest fjord presents a truly different diving environment.
Weddings
Tufi Resort is an ideal location for weddings and anniversaries.
Sensible economical packages are available and we can tailor your wedding to your needs. Try a traditional wedding in a local village or a conventional wedding at the resort. Whatever the choice, the resort will be able to accommodate your needs.
If you are planning a wedding, we can advise you on all necessary documentation required for a ceremony in Papua New Guinea and make all the necessary arrangements to ensure your wedding day is the most memorable day in your life.