Home > Diving PNG > PNG Resorts & Culture Lodges
Sepik Spirit
Sepik and Karawari Rivers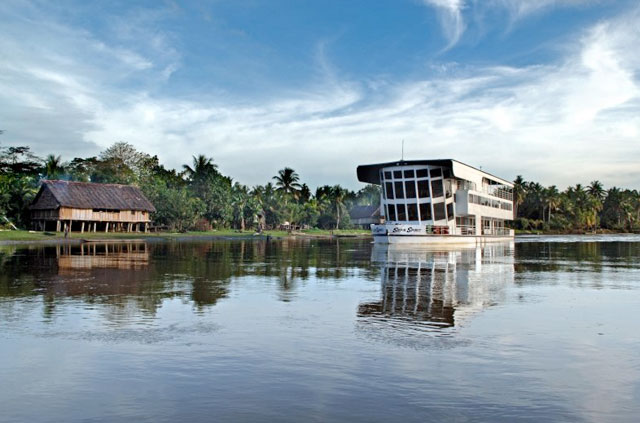 The Sepik Spirit is our deluxe "floating Lodge". Originally commissioned as a vessel for cruising the Sepik and Karawari Rivers, the Sepik Spirit is now permanently moored at a strategic site on the Sepik River.
In its new role as a "floating lodge" fixed in the middle Sepik, the Sepik Spirit offers greater booking flexibility, enhanced touring programs and even more comfort. Returning travelers will note the updated decor. As for the Sepik Spirit's renowned hospitality, some new flourishes have been added.
From their base on the Sepik Spirit, guests explore the Sepik River and the connecting tributaries and lakes on eighteen seat jet-boats. These boats have shallow drafts and the ability to maneuver where large vessels cannot go.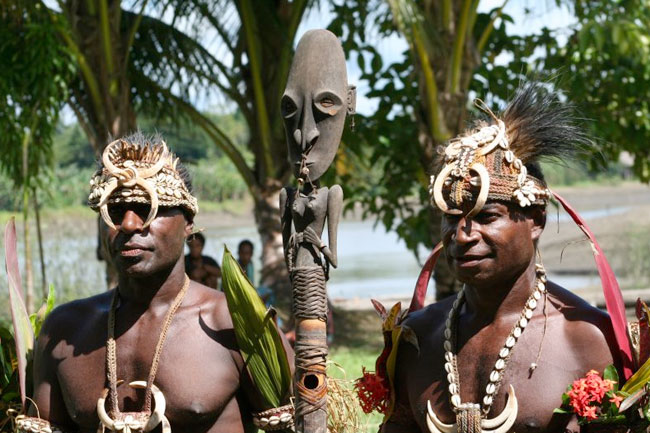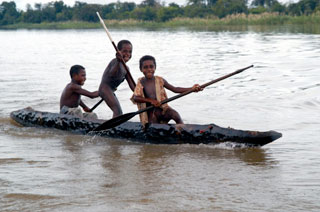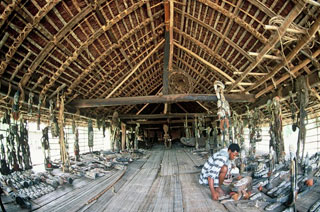 Here in the remote middle Sepik region, life continues as it has for centuries. Meet the people who live in the villages. Talk to them about daily life. Walk pathways amongst their homes built from materials that grow nearby. Listen for the calls of exotic birds.
Visit Spirit Houses decorated with carved ancestral figures. Hear the sounds of massive garamut drums and mysterious ritual flutes and rhythmic rattle of dancers' shell jewelry. Sepik Spirit guides and village elders will give you insight into the culture, totems and ceremonies.
Marvel at the creativity that thrives in this tropical environment. The region is a gallery of tribal art. Every village boasts its own style and nearly every villager is an artisan.
After a day of touring, guests return to the comfort of the Sepik Spirit's air-conditioned lounge, bar and dining areas. The outdoor spaces include a covered and screened upper level deck.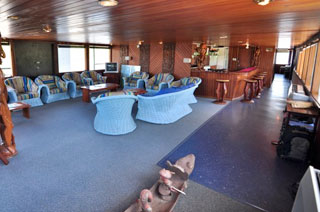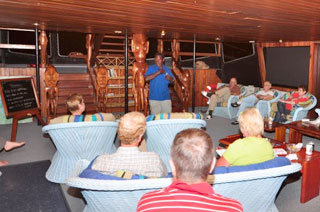 The Sepik Spirit's nine spacious rooms accommodate a maximum of just eighteen guests. Each has an en-suite bathroom, large windows and personally controlled air-conditioning.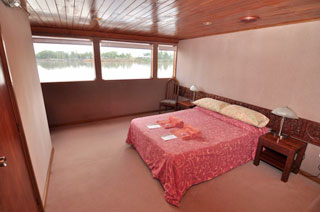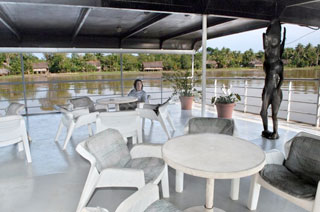 The Sepik Spirit is accessible by Trans Niugini Tours' air service. Flights depart from Mount Hagen where Rondon Ridge is located and from Karawari Lodge and Ambua Lodge. Charter flights from other departure points can be arranged.