Home > Diving PNG > PNG Adventures
PNG Surfing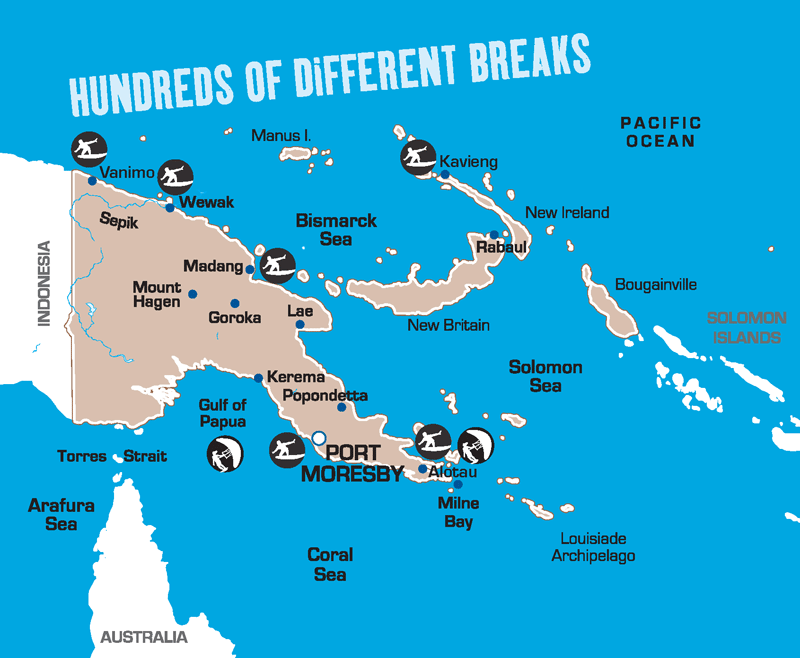 HUNDREDS OF DIFFERENT ISLANDS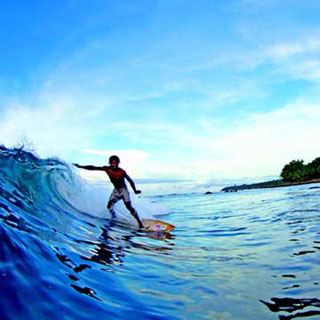 As a surf destination, Papua New Guinea is relatively new to wave enthusiasts. You might be surprised to find that the breaks here are just as challenging and Exhilarating as some of the most famous surf locations in the world! PNG has Unlimited surfing potential and thousands of miles of coastline just waiting to be Explored—not to mention breath-taking scenery and pristine coral atolls. Located Just south of the Equator and a hundred miles to the north of Australia, PNG enjoys Warm waters and consistent waves, perfect for catching the big one.
From North America, PNG is accessible via Hong Kong, Singapore, Japan, Australia, the Philippines, Malaysia and The Solomon Islands.
DISCOVER OUR WAVES
The Southern regions of Papua New Guinea can provide exiting and convenient breaks for daytrippers or visitors incorporating a variety of activities into their journey.
The Northern Provinces however are where enthusiasts will find waves well-known in international surfi ng circles. These regions deliver everything from coral atolls to points and beach breaks.
Surf Seasons - Surfing is available year round with May - November providing optimal conditions in the Southern regions and November - April delivering consistent quality waves in the Northern provinces.
Water temperatures - Consistent 79° F along the edge of the Coral Sea and up to 87° F in the Bismark Sea.
Land temperatures - Coastal regions experience a tropical climate year-round with temperatures varying between 75° F - 85° F. If venturing to the highlands prepare for mid 60° F during the day with cooler evenings. Dry season is May - November.
Luggage - For domestic flights within PNG, standard luggage allowance is 35lbs. Surfers bringing their own equipment will be required to pay an additional luggage fee for checked boards. Consult your airline before departure on specific restrictions.
CHOOSE YOUR STYLE
The same winds that surfers enjoy also make for perfect kite surfing! Relatively undiscovered, the warm waters of PNG are uncrowded and ideal for kiting enthusiasts and beginners alike. The reef breaks provide great action for wave riders, while the pristine blue lagoons lure flat-water fans. The areas around Port Moresby and Milne Bay will provide optimal conditions late May - November, not to mention stunning scenery!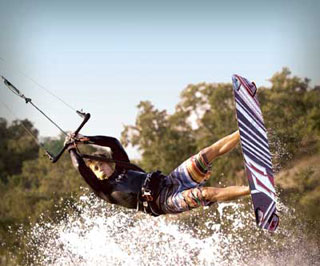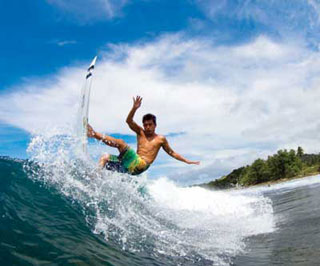 Surfers in PNG may also take the opportunity to explore under the waves at any one of the hundreds of dive sites across the country. Long considered an ultimate destination for avid Scuba Divers, Papua New Guinea is noted as one of the only places in the world where both surfers and divers can experience fantastic conditions at the same time of year!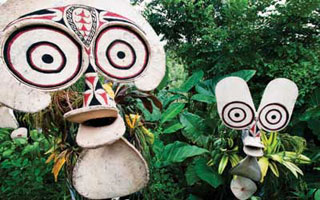 TOURIST VISAS
A 60 day visitor Visa is available on arrival for citizens of the USA and Canada. Visa on arrival is subject to a fee of 100 kina.
CURRENCY/CREDIT CARDS
The unit of currency in PNG is the kina. Most international currency travelers checks are accepted and banks can be found in all the major centers. Major credit cards are also accepted at most hotels, restaurants and travel agencies.
HEALTH REQUIREMENTS
Although water quality complies with World Health Organization standards, it is advisable for visitors to drink bottled or boiled water in towns and rural areas. While capital city Port Moresby is relatively malaria-free, Papua New Guinea is still classified as a malaria-prone zone, especially in the coastal wetland regions. It is advisable for travelers to consult a doctor for precautions against malaria. Insect repellent, long-sleeved shirts, trousers and closed shoes are recommended as protection against mosquitoes.
It is recommended that all surfers carry a comprehensive first aid kit and secure travel insurance prior to your trip to Papua New Guinea.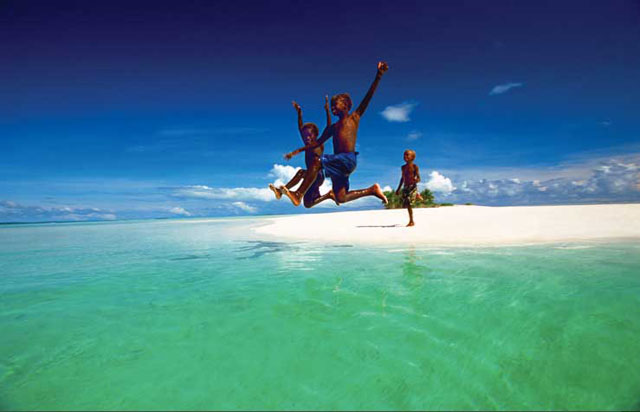 Photos and information courtesy of Papua New Guinea Tourism Promotion Authority