Home > Diving PNG > PNG Culture
Madang Festival
Dates: June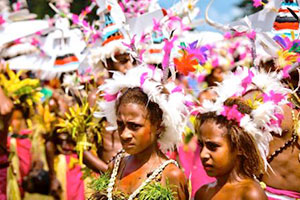 One of Papua New Guinea's most visited province is preparing for an exciting festival celebration to showcase its many unique resident cultural groups.
Cultural groups will be representing the six districts of Madang, even those as far away as the famous Simbai people of the province's interior highlands.
Madang has a vibrant culture nurtured over many generations by friendly locals and a thriving tourism and hospitality industry.
While taking in the cultural sights, sounds and colours of the Madang Festival, be sure to sample the other wonderful experiences Madang has on offer like diving, snorkeling, surfing, nature and history tours.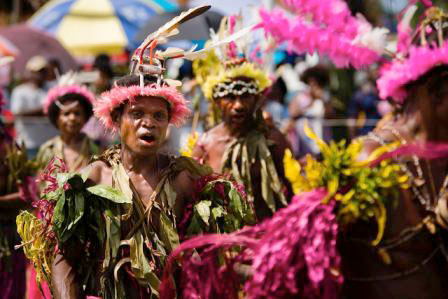 Above: 2015 Madang Festival performers. Photos courtesy of Melanesian Tourists Services