Home > Diving Fiji Islands > Fiji Dive Resorts
Barefoot Kuata Island
Yasawa Islands

Somewhere between the end of the earth and the beginning of heaven is a little slice of paradise that we call home. It is along this unspoiled stretch of beach forming the gateway to the Yasawas, that we built Kuata Islands eco-lodge – Barefoot Kuata Resort. Not only are the beaches ideal for lazing about and swimming but the reef is also home to friendly white-tipped reef sharks that make for an unforgettable snorkelling experience.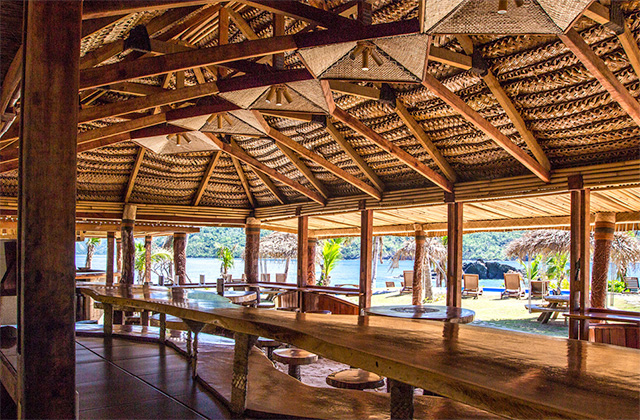 Accommodation
Barefoot Kuata Island provides traditional bures for the traveler looking for fuss free, comfortable accommodation. Guests can choose between a shared-facility dormitory or a more modern bure, which offers combined living space with an en-suite bathroom.
" Barefoot is an excellent choice for nature-lovers in search of a quiet, simple alternative to the party islands. "
Beach Dorm
Our original spacious Beach Dorms accommodate up to six people. They have bunk beds and have shared bathroom facilities. Each bed is supplied with linen and why would you stay anywhere else when you can stay beachfront with amazing ocean views.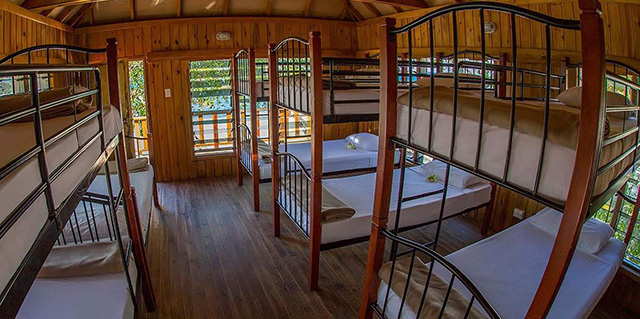 Safari Beach Dorm
Our unique Sarfari Beach Dorms have been recently renovated and accommodate 6 people per dorm . They have bunk beds and a shared en-suite bathroom. These dorms are spacious and located just metres from the beach.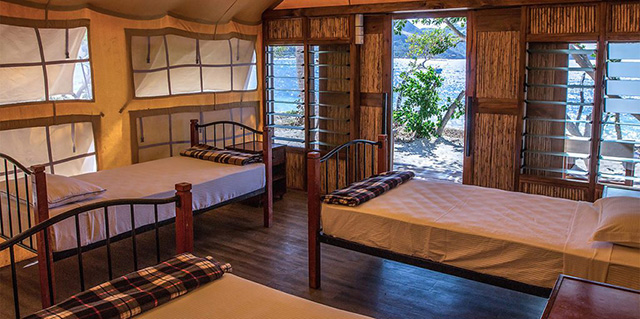 Seaview Bures
The Seaview Bures are designed for two adults or small families. They are equipped with a queen bed, a sofa bed on request and a charming semi-covered bathroom.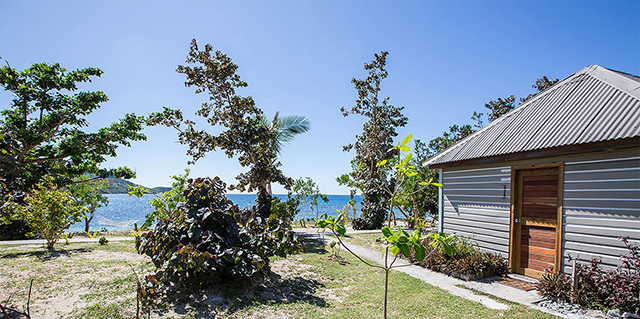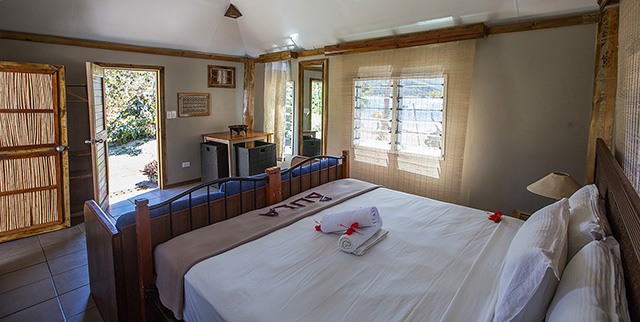 Safari Queen Room
Our Safari Queen Rooms are designed for two people and have their own outdoor showers with indoor toilet and vanity.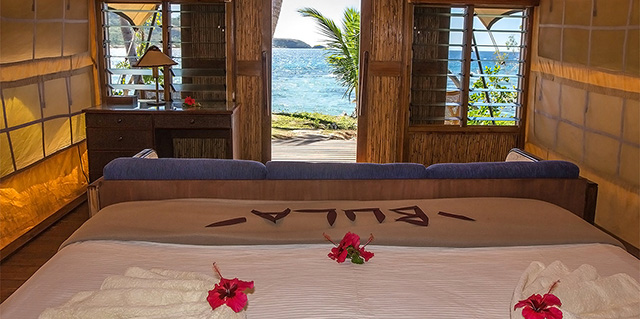 Family Room
En-suite bures are designed for small families and come equipped with a double bed and a bunk bed. There is a couch that can be converted to a bed for an additional child at extra child rate. Private bathroom with an outdoor shower and covered toilet and vanity to add to the charm. Maximum occupancy is 5 guests.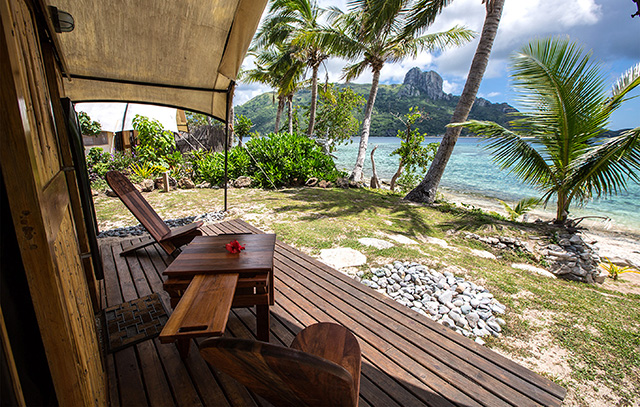 Diving
From easy coral reef dives to the extraordinary bull shark dive we think we have an excellent choice of dives. Throw in some caves, walls and night dives and your options are unlimited. Despite the range of dives available the thing that sets us apart is the opportunity for certified divers to dive and learn from our dive team which is made up of very experienced local divers and marine biologists. All of our staff are committed to our conservation projects and love sharing their knowledge with guests.
If you are newly certified this is a perfect place to start your new journey into learning about magic of coral reefs. If you are an old hand we promise to re awaken your senses and help you develop a new passion for the world you love.
We also love to explore. We are surrounded by miles of unseen coral reefs and like nothing better than to take divers somewhere we know humans have never laid eyes. The worst it can be is beautiful. If this appeals to you please let us know.
Certified divers will be required to fill out a medical form prior to diving. Please don`t forget to bring evidence of certification and remember the rules about flying after diving. It`s also good to check your diving insurance with DAN before you come.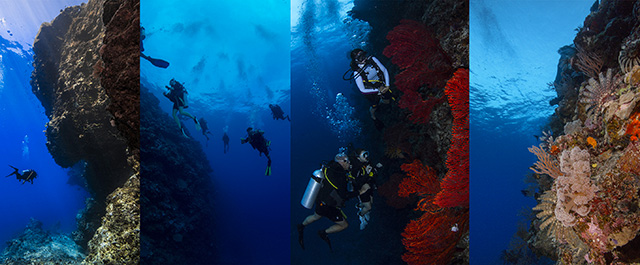 Snorkelling with Sharks
The Snorkelling with Sharks day trip option will take you to our spectacular Mouira reef, home of the reef sharks. After being fitted with some snorkelling equipment a fifteen-minute boat ride will take you to the crystal clear waters of our destination.
A safety brief is all that separates you from an extraordinary experience. These sharks are spectacular and majestic and not the kind that very occasionally bite people. The Whitetip and Blacktip reef sharks are like the poodles of the shark world. They are stunningly graceful creatures and will change your perception about sharks forever.
Our Marine science team will happily talk you through any information you would like about these animals. After another short boat ride you will be back to the island in time for lunch.