Home > Diving Fiji Islands > Fiji Dive Resorts
Aroha Taveuni Resort
Taveuni Island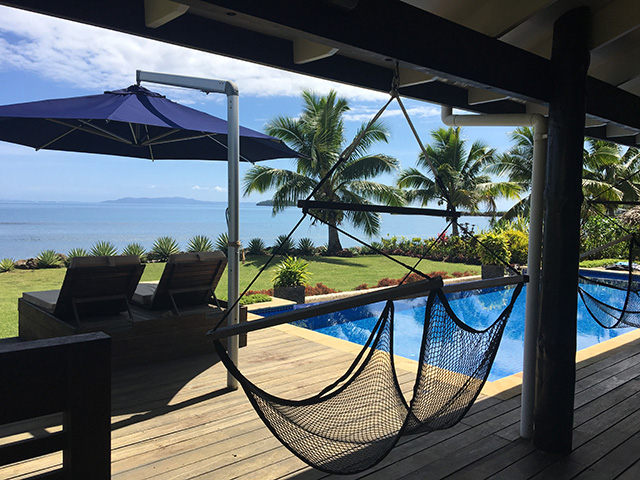 Accommodation
The resort has 2 bures. The first is a duplex bure. There is a privacy divider between the rooms and foliage which provides privacy between the outside deck area. The second bure has 3 separate rooms. The middle room can adjoin one of the outside rooms to become a family bure. The resort can accommodate 11 people but there is also a pool room attached to the main house that can accommodate 2 people in the event there is a group of 12. They don't normally hire this room out but will for groups.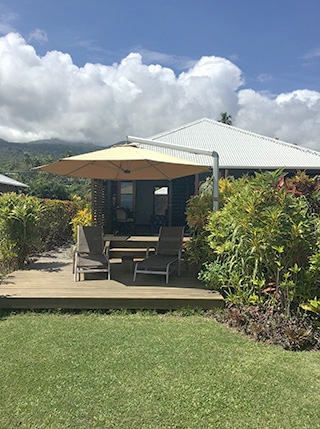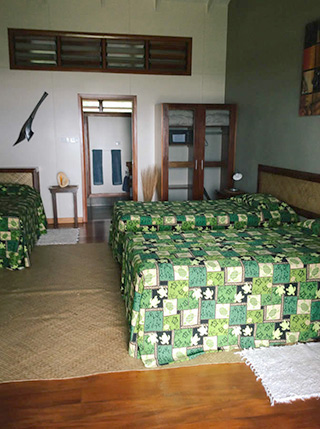 The bures are just feet from the beach front, so you can lie in bed at night and listen to the gentle lapping of the water. Each room has a private balcony with beautiful views of the Somosomo Strait.
Each room has a king size bed, or two king singles if required. The rooms have both air conditioning and fan cooling with wooden louver windows with insect mesh covering to let the nice cool evening breeze flow through. The huge outdoor showers adjoining each room are a treat to take a long cool shower in and watch the coconut trees sway in the breeze or simply sit on the shower seat and star gaze to your hearts content. All rooms are equipped with a kitchen with a sink and full size fridge except the middle room in the triplex bure.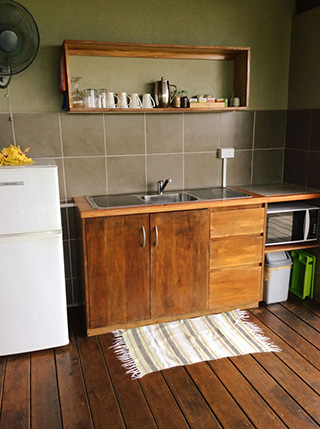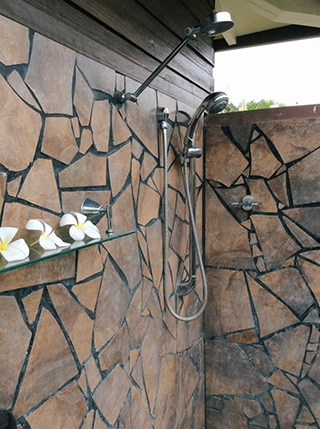 The resort restaurant and bar feature fresh local seafood and the best fresh produce sourced from the many small farmers on the island. They also have a wood-fired pizza oven. The food is excellent!
The beautiful infinity pool and sun deck adjoin the main house are available for guests to relax and use. There is also a massage bure.
The owners live onsite and they take excellent care of their guests. It's 3.5 star with 5 star service.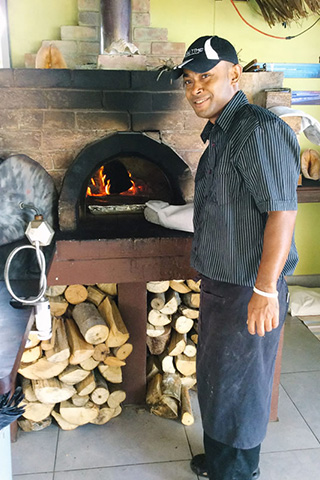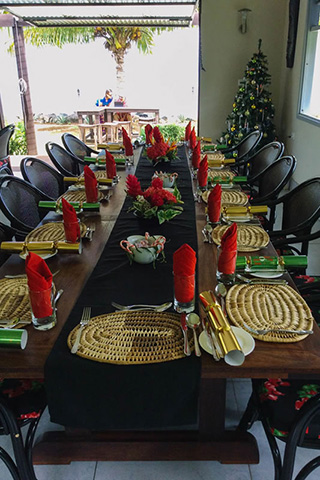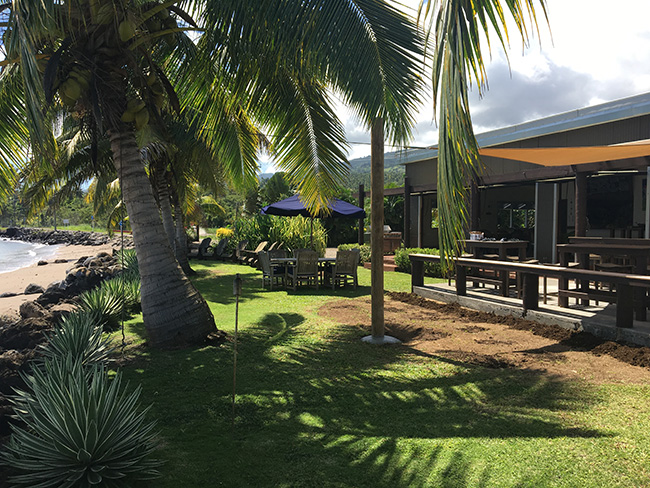 Diving
Taveuni Dive is where the adventure in Paradise begins. Carl Fox and his team of experienced divers can offer to you, world class dive sites, PADI Dive Courses, daily dive excursions and well maintained rental gear. All of this is only a short boat ride to the "Soft Coral Capital of the World", take in the famous dive sites of "Rainbow Reef, The White Wall, The Cabbage Patch etc... too many to list.
All dives include weights, belts, tanks, tank fills, boat, guide and refreshments.
Dive gear available for hire includes BCD, Regulator with computer, Wetsuits or M,F,S, Tanks for shore diving, all in excellent condition.
Also available are, Picnic, fishing, and snorkeling trips.