Home > Diving Fiji Islands > Fiji Dive Resorts
Garden Island Resort
Taveuni Island

Built in 1971, Garden Island Resort is the oldest and largest resort with 30 rooms on the beautiful island of Taveuni. The Morais family has had a close relationship with Fiji and have been regular visitors of the resort over the past 30 years. With the purchase of their own Taveuni villa in 1979 and acquiring further land in 2006, they took over the resort ownership in 2008. The resort has since undergone a complete refurbishment with newly renovated ocean view and ocean front spa suites, bar and dining area fitted with modern amenities and the comforts of home, while maintaining the friendly and high quality service Garden Island Resort is renowned for.
The Morais family extends their warm welcome to enjoy and make their island home your own.

Our Rooms - Ocean View Suites
Comprising of 15 Ocean View rooms fully refurbished with private balconies and with four of these rooms inter-connecting, it's ideal for families. Each room offers a private space for luxurious comfort and together with Garden Island Resort's warm hospitality it'll become your home away from home.
All are equipped with the essential amenities to ensure your utmost comfort and are located right on the water's edge giving you stunning views over the straits and the nearby islands.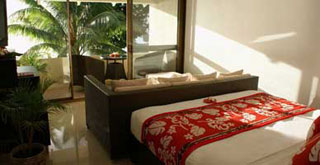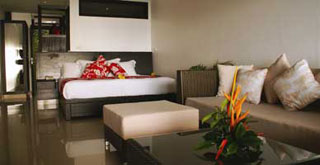 Diving
Fed by the nutrient-rich waters that flow through the Somosomo Straits, Taveuni's Rainbow Reef is home to one of the world's greatest displays of soft coral. 20 spectacular dive sites are nearby (between 10-20 minutes from our Dive Centre), and we have three 30-foot dive vessels that will whisk you away to the famous dive sites. Nitrox is also available.
Our experienced local dive team with intimate knowledge of the waters, select the best dive sites based on the currents and weather conditions to ensure each dive is a memorable one.