Home > Diving Fiji Islands > Fiji Dive Resorts
The Pearl South Pacific Resort
Viti Levu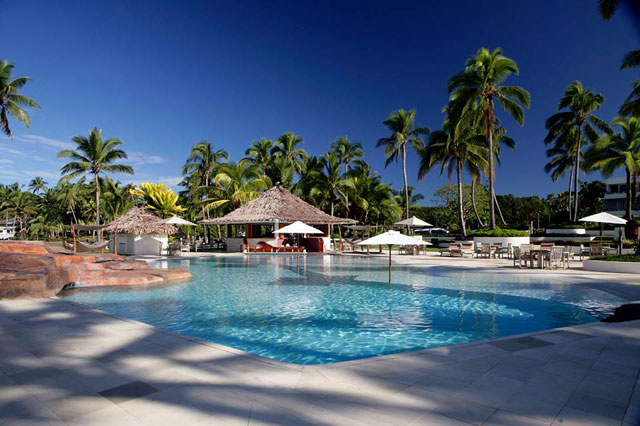 Welcome to The Pearl South Pacific, an elegant, sun-drenched resort within the sublime environs of Pacific Harbour, between Suva and Nadi.
Come and leave a frenzied world far behind. Refresh, renew and indulge in world-class facilities and consummate service. Set by the beach and surrounded by lush, tropical landscape, The Pearl is an idyllic escape where chic accommodation, exquisite cuisine and as much – or as little – adventure and relaxation await you.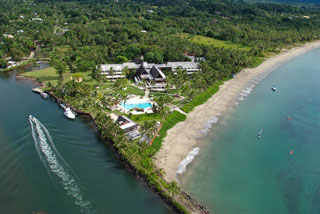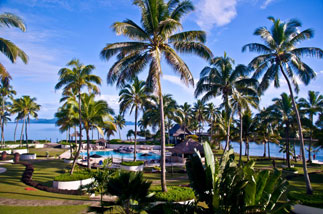 Accommodation
The Pearl South Pacific offers three levels of accommodation – Garden View Rooms, Ocean View Rooms and Penthouse suites.
Garden View Rooms
These bright and airy rooms offer direct access to The Pearl's lush, tropical gardens.
Choose from either Queen or Twin.
Ocean View Rooms
These rooms boast panoramic views of the ocean and neighbouring islands. Sophisticated and inviting.
Choose from either Queen or Twin.
Penthouse Suites
Six individually themed penthouse suites - Choose an Ocean View Penthouse Suite with Indian, Oriental or French Provincial themes; or a Garden View Penthouse Suite with Sand and Surf, Moody Blues and Red Passion themes.
Each suite is located on the upper level of the west wing and enjoys either breathtaking views of the ocean taking in Nanuku, Beqa or Yanuca Islands or overlooks the lush tropical gardens surrounding the resort.
The suites are elegantly appointed with imported furnishings and provide the perfect atmosphere to indulge yourself.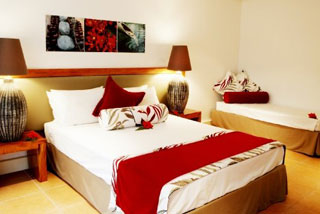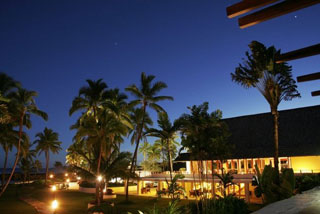 Diving
Diving at the Pearl South Pacific is available through Beqa Adventure Divers located on-site at the resort. They offer a range of diving experiences and fully certified PADI dive courses for beginners.
The award-winning Shark Encounter in Beqa Lagoon is called "The World's #1 Shark Dive". A once in a lifetime opportunity to experience the adrenaline rush of diving with 8 species of sharks up close and personal! See multiple bull sharks, majestic tiger sharks, silvertips, lemons and more. Divers can also enjoy amazing soft coral diving,wreck diving, reef dives & night dives.