Home > Diving Mexico > Mexico Dive Tours
3 Day San Ignacio Whale Watching
San Ignacio Lagoon is one of the best two locations in Baja to get up close and personal with Pacific gray whales. San Ignacio Lagoon is a sheltered lagoon that is connected to the migratory path of the gray whales as they travel the Pacific Coast of North America from Alaska to Mexico. Thousands of whales arrive each winter to bear their young, after having traveled over 5000 miles.
On this tour, you will have the opportunity to watch the whales and their young calves from a skiff. It is not uncommon for a mother and her calf to approach the motor skiffs, close enough that you are able to lean out and touch them. It is important to allow the whales to approach the boat and not vice versa. Connecting with a whale is a very powerful experience. You may also observe fascinating behaviors such as, breaching, fluking and spy-hopping.
The San Ignacio whale watching camp is ideally set on the edge of the water. Head out twice each day to observe, discuss and get close to these gentle giants in motor skiffs. After each excursion, return to camp to relax, enjoy dinner and watch the sunset over the Pacific lagoon. This camp has a large dining dome and comfortable stand-up tents with cots.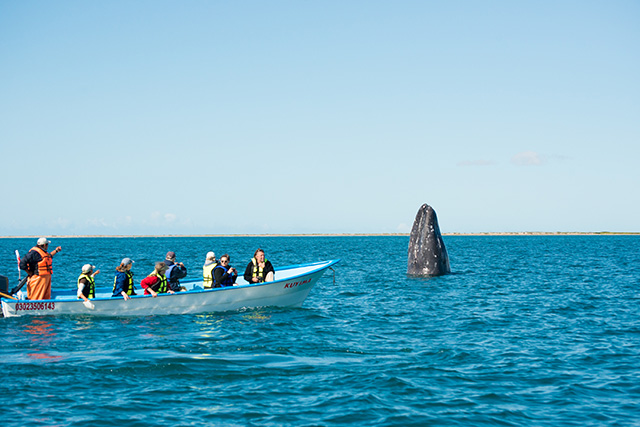 Mar 20, Mar 27,
Apr 03, Apr 10, Apr 17
Whale Watching
Camping
Family Focus
Loreto, Baja California /
Loreto, Baja California
Itinerary
Day 0: Welcome to Loreto in Baja!
Accommodation : (not included)
Day 1: Drive from Loreto to San Ignacio Lagoon
Accommodation : Whale Camp at San Ignacio
Meals Included : Breakfast, Lunch, Dinner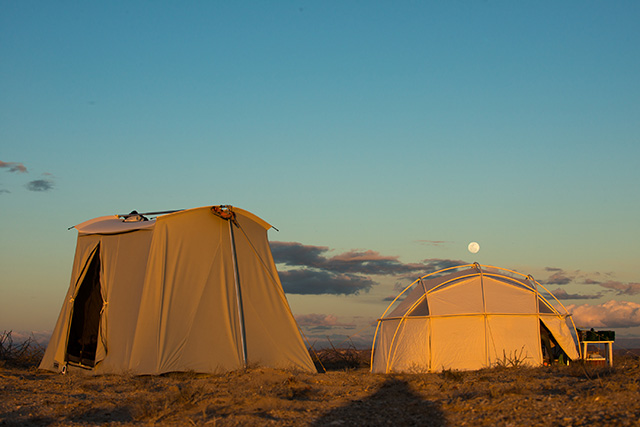 Day 2: Whale Watching Galore!
Accommodation : Whale Camp at San Ignacio
Meals Included : Breakfast, Lunch, Dinner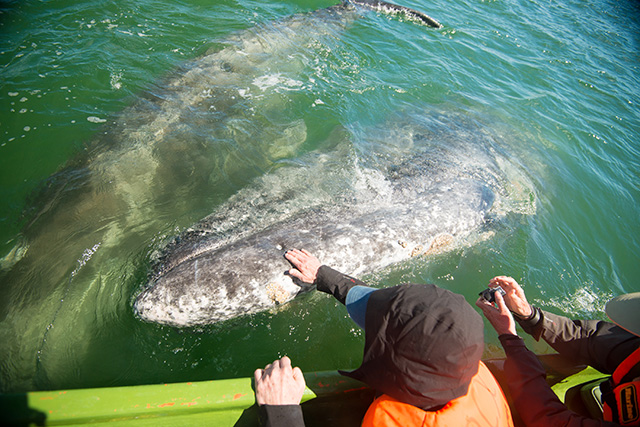 Day 3: San Ignacio back to Loreto
Accommodation : (not included)
Meals Included : Breakfast, Lunch
Day 4: Depart Home or Extend Your Trip
For more information
Contact:
Dive Discovery
@
1 800 886-7321
(415) 444-5100
or
Request Info