Home > Diving Mexico > Mexico Dive Tours
6 Day Non-Kayaking Whale Watching
2 days in Loreto Bay National Marine Park and 4 days in Magdalena Bay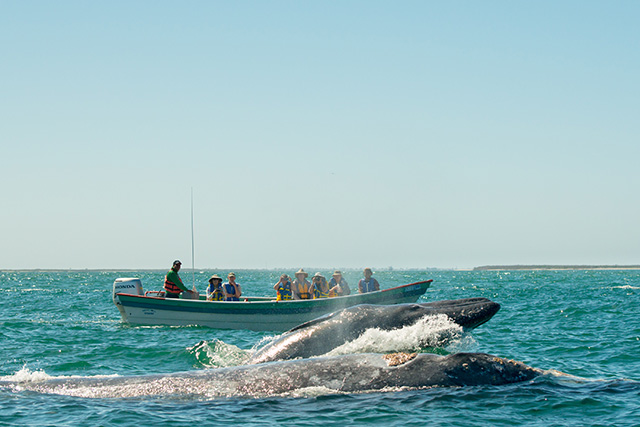 BLUE AND GRAY WHALE WATCHING IN BAJA'S SEA OF CORTEZ.
Attention whale lovers! This non-kayaking Baja whale tour takes you from the sheltered calving lagoons of the California gray whale on the Pacific side of the peninsula to the mountains and turquoise waters of the Sea of Cortez, which is home to the exquisite blue whale. Spend 4-days at an exclusive gray whale basecamp, followed by 2-day trips to see the great blue and fin whales in the Sea of Cortez.
This non-kayaking itinerary is Baja whale watching at its finest and is great for youth 6+ or adventurers who prefer not to paddle. The 6-day itinerary includes 4 days at a safari-style gray whale basecamp in Magdalena Bay, situated on a secluded beach at the center of whale activity.
The area around the camp has the highest concentration of whales in Baja. Each day motorized skiffs take you to the deeper waters of Magdalena Bay, where whales swim up to the skiffs to say hello. You can watch the whales and their newly born calves up close and personal. On shore, naturalist guides will take you dune hiking, to the beach, and birding in mangrove channels - a hub for migratory shorebirds.
After this extraordinary gray whale experience, we'll cross to the other side of the peninsula in the Sea of Cortez for two-day tours, exploring the waters of Loreto Bay National Marine Park in search of the blue whale (largest animal on Earth). Because these whales are normally deep-ocean creatures, this part of the Sea of Cortez tour offers a rare opportunity to find them near shore. Not many can say they have had this experience!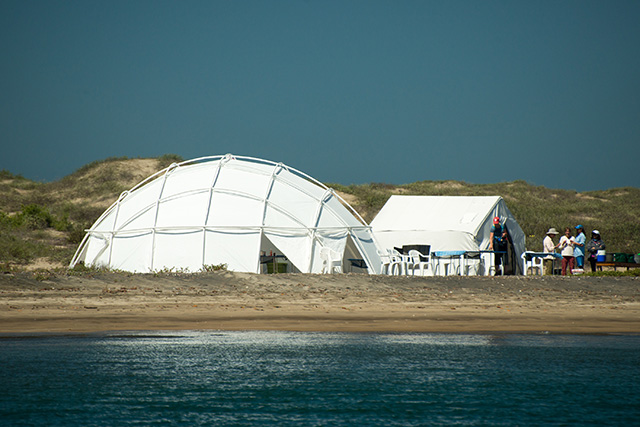 Whale Watching
Camping
Family Focus
Loreto, Baja California /
Loreto, Baja California
Itinerary
Day 0: Arrive in Loreto
Accommodations: Not Included
Day 1 - 2: Blue & Fin Whale Watching Day Tour
Accommodations: Camping
Meals Included: Lunch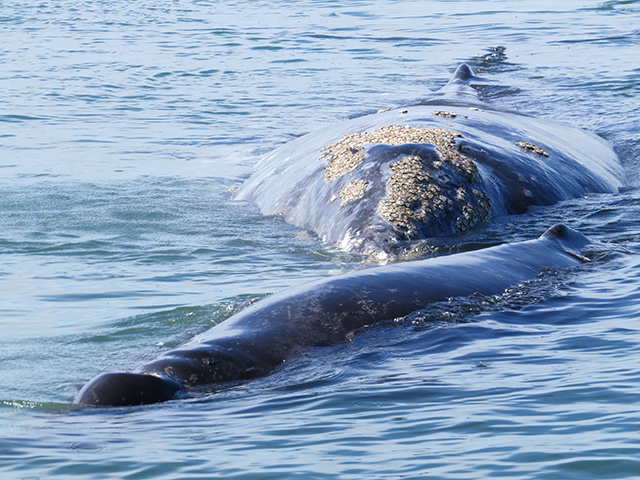 Day 3: Whale Watching in Magdalena Bay
Accommodations: Camping
Meals Included: Lunch, Dinner
Day 4 - 5: Whale Watching in Magdalena Bay
Accommodations: Camping
Meals Included: Breakfast, Lunch, Dinner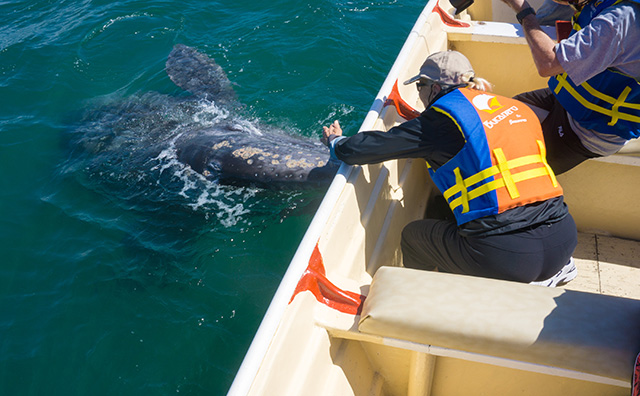 Day 6: Return to Loreto
Accommodations: Not included
Meals Included: Breakfast, Lunch
Day 7: Departure Day
For more information
Contact:
Dive Discovery
@
1 800 886-7321
(415) 444-5100
or
Request Info