Home > Diving Mexico > Mexico Dive Tours
Marine Mega Fauna Expedition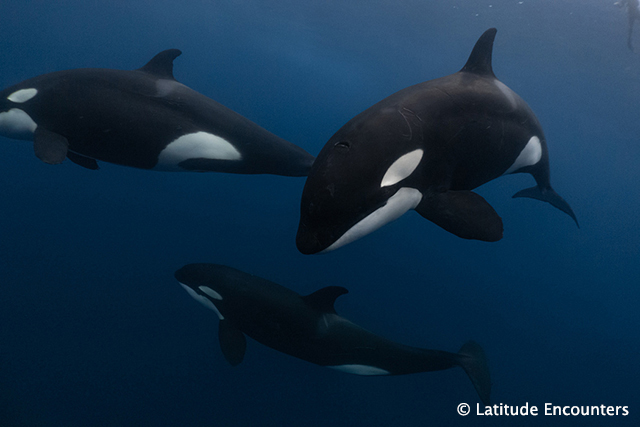 | | |
| --- | --- |
| Location: | La Ventana |
| Dates: | June 18 - 24 and June 23 - 29 2023 |
| Number of divers: | Max 6 |
| Duration: | 7 days |
| Experience level: | Confident swimmer & basic snorkel experience |
| Surface temperature: | Hot days and warm nights |
| Water temperature: | Average 26-28 °C/ 78- 83 °F |
| Visibility: | 5 - 20 mts/ 15 - 60 ft |
Life changing animal encounters in the ocean happen when we let the animals dictate the interactions.
Baja California Sur is a magical place where the ocean is still wild and full of life. This expedition has been created to take you further and deeper into the ocean for the chance of encountering some of the oceans most spectacular creatures.
We will be based in La Ventana, a small town in the Sea of Cortez facing the majestic Isla Cerralvo. Between the peninsula and the island runs a deep canyon that, during the summer months is full of food and thus pelagic activity. Many animals pass through this canyon as they move both north and south along the peninsula. With our Local experience, eyes in the sky, network of local fishermen and sea captains we have the best chances of having life changing encounters.
Eyes in the sky
Using a spotter plane can increase our chances of spectacular encounters.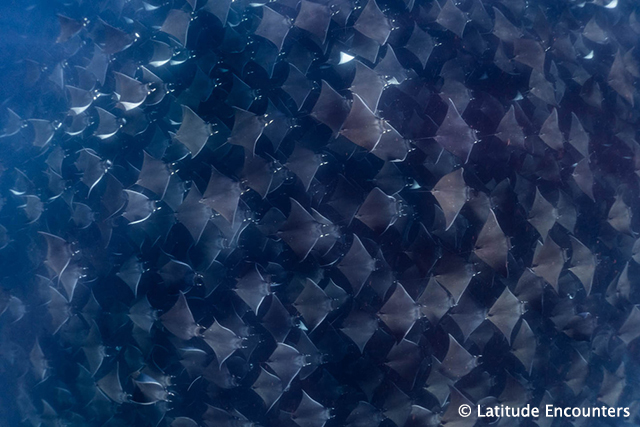 Itinerary
Day 1: Arrival - Travel day
Day 2-3-4-5-6: Ocean safari day
Day 7: Departure - Travel day
COST: $4,500 per person
What's included
Transportation
Full days on the ocean
Breakfast/ lunch
Spotter plane each day
Snacks, water, Soft drinks
Accommodation, double occupancy
What's NOT included
Airfare
Dinner
Gratuity
Other activities not mentioned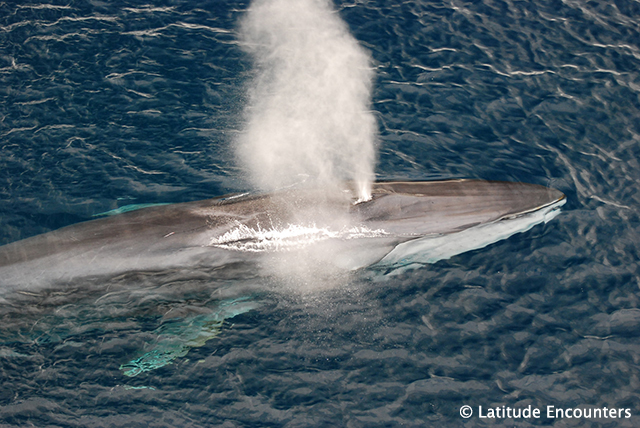 This trip is designed as an ocean exploration trip. We will be land based in a 3 star hotel right on the bay where we can watch the stunning sunrises and sunsets oh Baja while listening to the lapping waves and slapping of Mobulas Jumping.
We are setting out early every morning for long days on the ocean. The boats we use are panga style with plenty of shade and a sturdy ladder. On the boat we will have a cooler with water and drinks, snacks, fruit and burritos for lunch.
Every evening we will coordinate with the spotter plane to confirm the plan for the next day based on the water conditions, sightings and reports from the previous days.
At the end of the day we will be back to the hotel to relax and shower and then head as a group to dinner in town and an early night sleep ready for the next day of adventures.
We have the possibility of encountering Giant schools of Mobulas, superpods of dolphins, Blue whales, fin whales, the elusive Orcas, large female whale sharks and many other pelagic animals.
We never know what the ocean will bring. We will set off every day with high hopes of amazing encounters.
A trip for a true adventurer, come for the unique wilderness of this ocean and try your luck at encountering some of the oceans most incredible animals.
Please note there is no guarantee we will find Orcas on this trip, while we hope we do, these animals are highly intelligent and un predictable.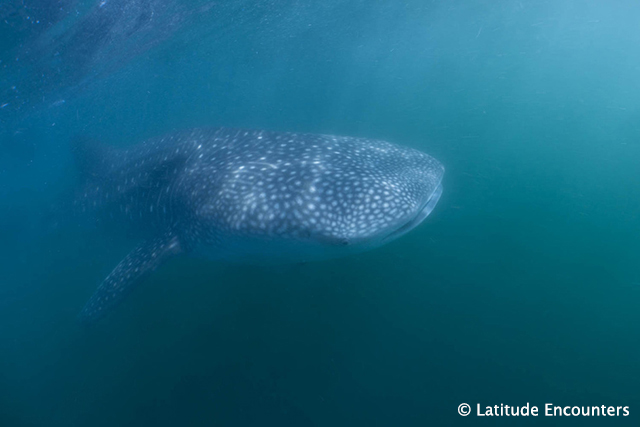 For more information
Contact:
Dive Discovery
@
1 800 886-7321
(415) 444-5100
or
Request Info