Home > Diving Mexico > Mexico Dive Tours
Lapaz, Baja Mexico Multi Day Trips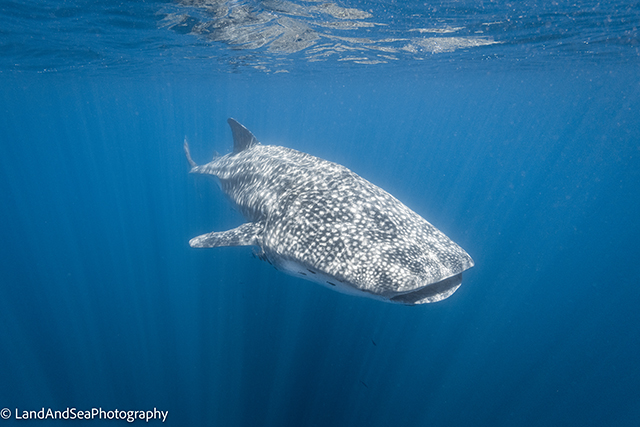 COST: $375 + tax per person per day
This rate includes a hotel stay at Marea boutique hotel (if available), breakfast at the hotel, and activity with fresh lunch.
Does not include: Dinner, gratuities for the staff, and taxes.
Sample itinerary:
Day 1 - Swimming with the whale sharks
Day 2 - Snorkeling with the sea lions at Espiritu Santo and kayaking
Day 3 - Kayaking at the Mangroves at el Mogote
Diving is included in case they are certified.
Another option is a visit to Balandra (see description below)
Marea Boutique Hotel is our first option because our trips depart from the dock located in the hotel, if it is not available we also work with Hotel Catedral.
Hotel Catedral is framed in the historic center of the city, surrounded by the main points of interest, and next to the Cathedral of Our Lady of La Paz. It offers sophisticated architecture in a contemporary modernist style.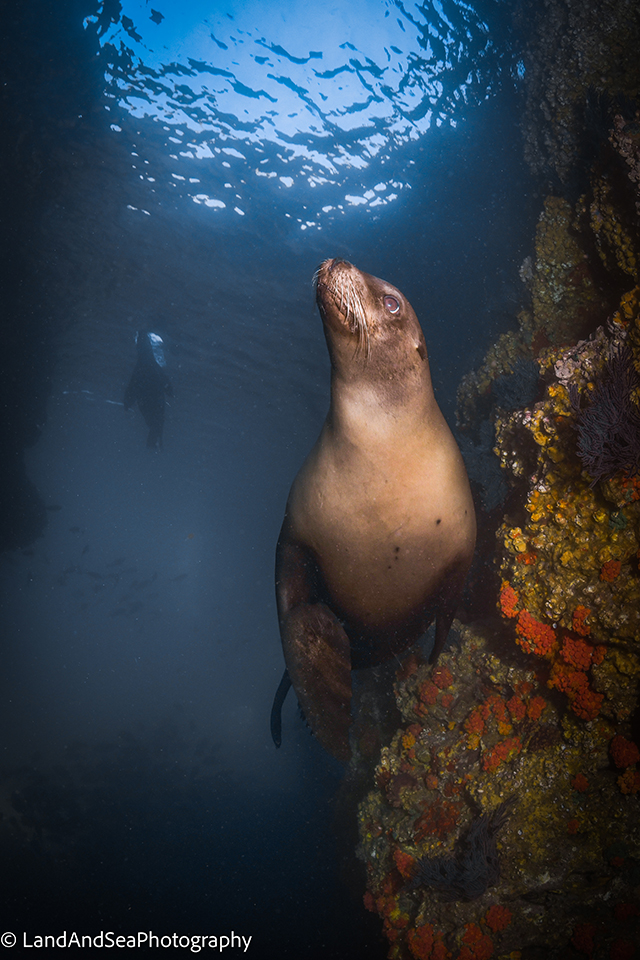 Whale shark and sea lion photos courtesy of Kathleen Rose
Kayaking in the Mangroves at El Mogote
Enjoy an incredible route from Marea Hotel to El Mogote mangroves in kayaks. On this tour, you will admire and appreciate nature, but also you will learn about the ecosystem and its importance to the environment. Enjoy the different beautiful landscapes and a panoramic view of the city.
Schedule: 7.00 am - 10:00
Includes: Naturalist guide, snacks, and equipment
Snacks: Energy bars, dried fruits, nuts and seeds, apples, chocolates, and Gatorade
(lunch is available for guests who book a multi-day package)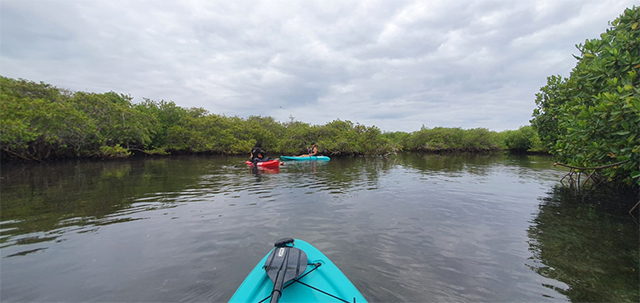 Balandra Day Trip
This stunning protected area is perfect for those looking for serenity and total relaxation. Balandra is world famous for its spectacular views, white sand beaches and pristine blue crystal-clear waters. Balandra is home to a rock formation famous for its structure and location, "El Hongo" which has been eroded over the years and has become an emblematic monument of La Paz. Enjoy snorkeling with the sea lions at San Rafaelito, then get to Balandra and enjoy its turquoise waters and/or take an easy hike to admire Balandra from the heights and take amazing pictures.
At Balandra you can do hiking, swimming, and kayaking, visit the mushroom rock formation, it is perfect for pictures, enjoy its turquoise waters.
Departure: 10:00 am from Marea
4 hours trip duration
Return at 2:00 pm approx.
Snorkeling and hiking
Fresh lunch at the beach
For more information
Contact:
Dive Discovery
@
1 800 886-7321
(415) 444-5100
or
Request Info