Home > Diving Micronesia > Land Tours
Palau Off Road Jungle Tours
Palau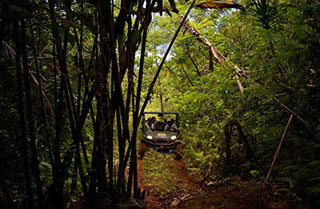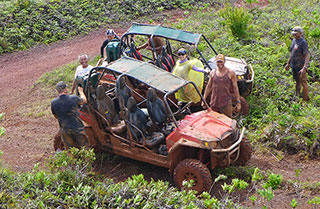 "You drive, we guide."
You're in the driver seat!
Take off on extreme 4WD expeditions to Palau's big island, Babeldaob, where you'll explore water falls, WWII relics, abandoned old villages rivers, and rainforest.
Babeldaob is the largest island in the island nation of Palau, and located northeast of Koror. One of the most undeveloped populated islands in the Pacific, Babeldaob has breathtaking vistas, and landscapes to explore.
Custom Tours: Ngatpang waterfalls, Palau's capitol ,Stone Monolith Overnight Camping, Peleliu and Angaur WWII tours, Exploration Tour