Home > Diving Micronesia > Micronesia Dive Resorts
Landmark Marina Hotel
Palau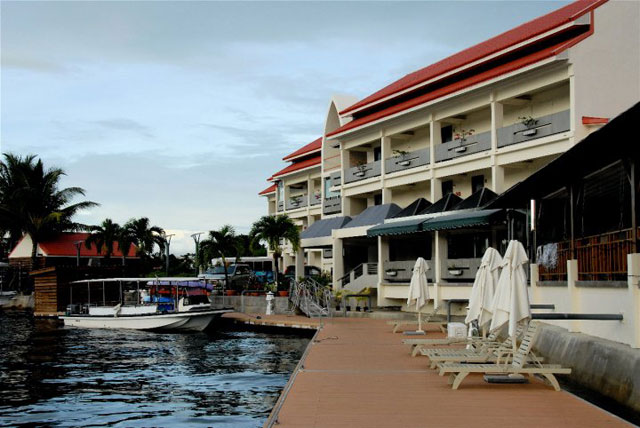 Landmark Marina, located in a beautiful Lagoon at the southwest corner of Koror Island, is designed with spectacular views and special consideration was made during design to keep all of the guests comforts in mind.
A private dock is built for the enjoyment of our guests. The convenience of the dock allows our guests to relax while enjoying the marine activities without having to be troubled by the annoyance of transportation.
Accommodation
Standard Room & Double Room
Dark colored wood mixed with beige and pastel colors is the decor theme of our rooms. Our special selected feather bedding and SLUMBERLAND English mattress awaits your arrival. Comfortable deck chairs on your balcony relaxes you throughout your stay.
VIP Honeymoon Leisure Suite
Other than the beautiful scenery, Landmark Marina has prepared for you, with the most exquisite taste, the only VIP Luxury Leisure Suite. When you finished your day of activities, the panorama view allows you to sit back and enjoy a glass of fresh chilled juice, while enjoying your exclusive scenery.
With independent bedroom design, the dark color wood with beige décor provides you with an exclusive luxury, homey and comfort. Our special selected feather bedding and SLUMBERLAND England king-size mattress allows you to fully rested for you all new joyful experiences in Palau next day.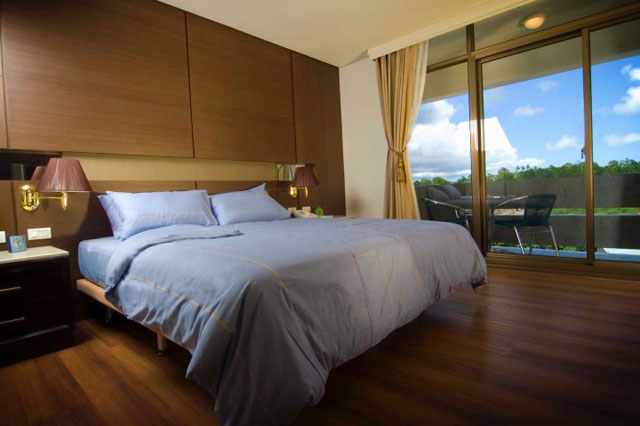 Restaurant
Landmark Marina dock side restaurant has a 180 degree views of the lagoon and surrounding rock islands. The restaurant theme is Churrascaria (Brazilian BBQ). We also serve a la carte and table d'hote menus. The restaurant is designed with different seating areas including Japanese style balé, catering to the mood and comfort of the guests. Outdoor seating is also available.