Home > Diving Micronesia > Micronesia Liveaboards
MV Solitude One
Palau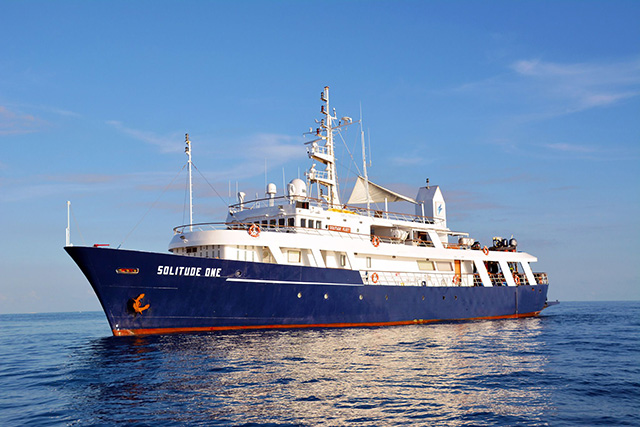 Transformed from a Japanese merchant vessel to redefine quality service and professionalism in diving hospitality, Solitude One has her clients' comfort in mind -purpose‐built to incorporate smart designs, functionality and comforts close to home, with the ever subtle touch of thoughtfulness.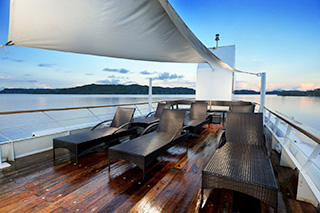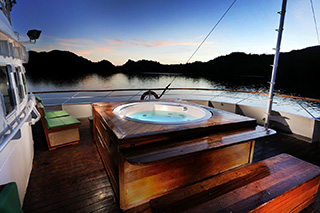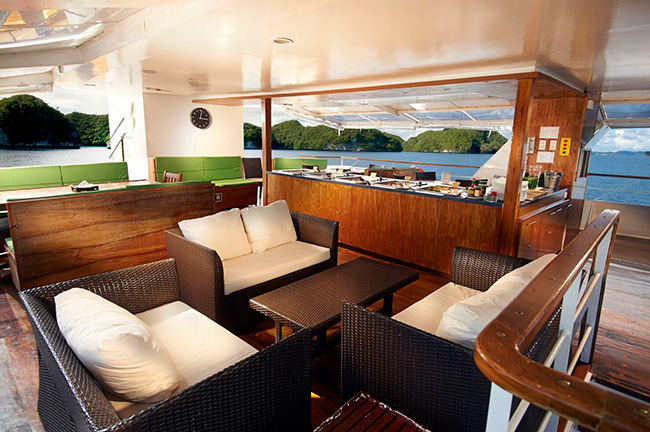 Every guest on board will be cared for by well‐trained staff who address guests by name, anticipate individual needs and appear only when needed, allowing them the privacy of "a home away from home".
10 en‐suite cabins can host 22 guests (she has two state rooms, seven deluxe cabins and one quad‐ share cabin) and are spread over two floors of this 52‐metre, four‐decked floating sanctuary.
Solitude One has one of the most spacious dive decks with rinse tanks for equipment and cameras, hot and cold showers, and enough racks for all your diving paraphernalia. She offers Enriched Air Nitrox and equipment for rent. Also available for complimentary use (if necessary) are Nautilus lifeline (GPS - VHS radio), SMBs and Reef Hooks.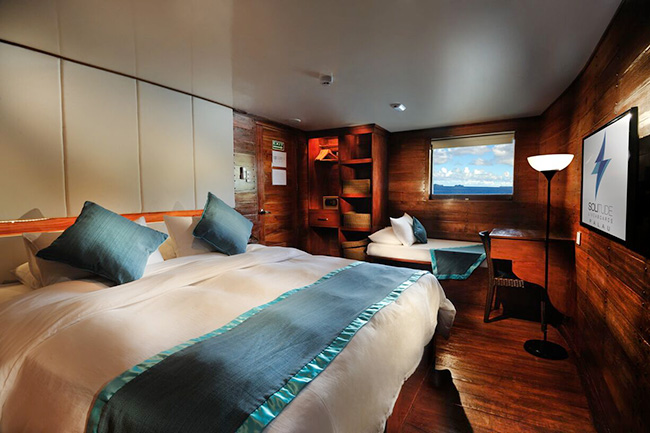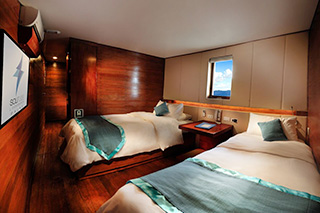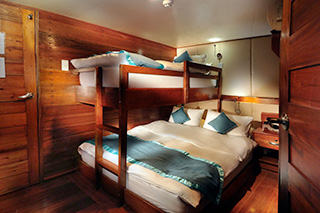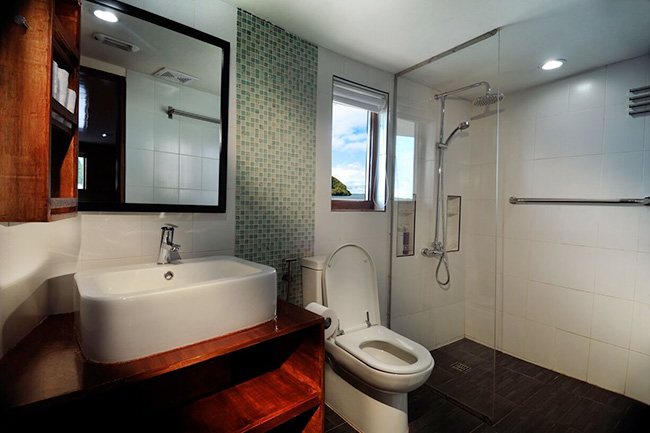 And when you're not diving, you can relax in the lounge to watch movies or play video games, or tinker with your camera and images in the camera room. You can also soak in some sun on the spacious weather deck or splash out in the Jacuzzi! And if you're still hungry after the five‐meals‐a‐day buffets, there are still more cup noodles, cookies, cakes, candy and all the tea, coffee and soda you can eat and drink. Safety is paramount on Solitude One. She is equipped with the necessary state‐of‐the‐art communication, navigation and safety technology. Her crew is trained and ready to execute all emergency and non‐emergency procedures. All her skiffs are equipped with first aid kits and medical oxygen.
Solitude One operates in Palau for the Months of October to March and in the Philippines April to September.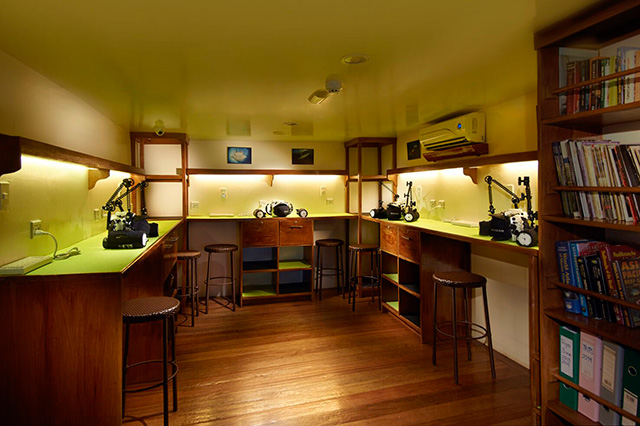 Solitude One in Palau
The simple luxuries offered on Solitude One will certainly change the way you perceive liveaboard diving in Palau.
This 52‐metre, steel‐hulled beauty was put together to make sure you enjoyed every aspect of your vacation. Each room comes with an ensuite, the dive deck can accommodate all your dive paraphernalia and our recreational areas provide for communes or solitude – this is your holiday, you decide.
Apart from enjoying a menagerie of marine creatures and various WWII wreck topside attractions are just as varied and enigmatic. Jellyfish Lake, Milky Way, Peleliu Island and Survivor Island are just some of the names to whet your curiosity, so you want to come and see for yourself.