Home > Diving Micronesia > Micronesia Dive Resorts
Blue Lagoon Resort
Truk Lagoon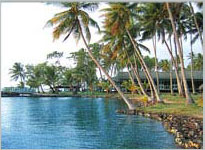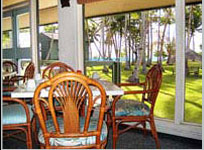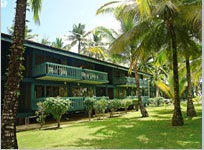 Top rated dive services in truk lagoon:
The Blue Lagoon Resort is truk lagoon's premier scuba diving resort. We're located at the epicenter of "operation hailstone", the U.S. Navy attack on truk lagoon in february 1944.
Many WWII relics left by the imperial japanese navy remain on our premises today, including defensive "pillboxes".
Accommodation
Our resort has 54 air conditioned rooms, each room has a private balcony with an "ocean view" that overlooks truk lagoon.
Large rooms with shower and bath. Restaurant style dining with menu ordered meals. Wi-fi internet service availability, and chuuk's largest dive facility.
Our resort grounds offer panoramic views of our islands with spectacular sunsets. Ideal for slow shutter speed photography.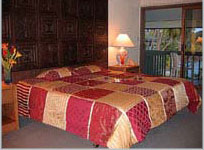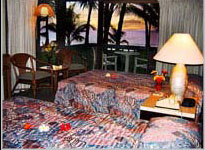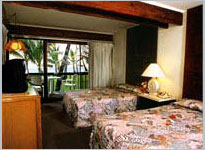 Diving
Wreck diving in truk lagoon is like no other place in the world, and the Blue Lagoon Resort expands your personal space by a thousand.
The Blue Lagoon Dive Shop is a complete dive facility ... air, nitrox, or mixed gas.
We can accommodate the novice scuba diver, the casual sport diver, and high intensity wreck - tech diver.
Truk lagoon is an underwater world war II museum. A monument to the pacific war. The world's best WWII wreck diving is a short ride from the Blue Lagoon Resort.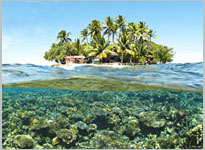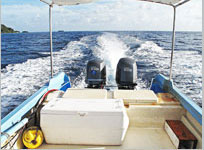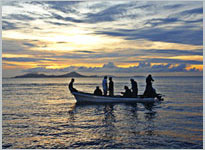 Photography By Aqua Graphics Ft. Lauderdale www.AQgraphics.com